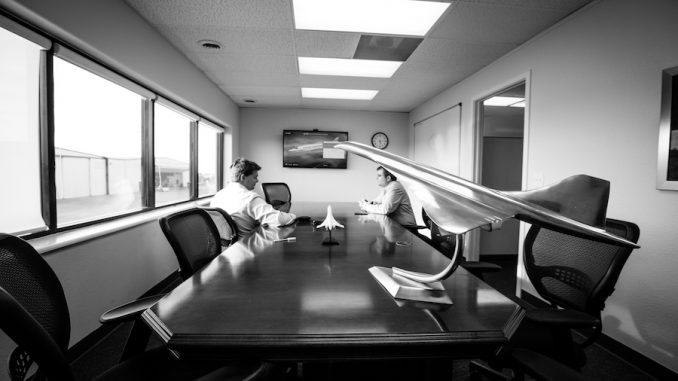 Imagine if the Concorde took to the skies again. The iconic Concorde, except smaller, faster and able to traverse entire continents and oceans in a matter of a couple of hours. The next aircraft of the future.
Partnering with eccentric British billionaire Richard Branson, Boom Technology is looking to make this dream a reality. The startup, founded in 2014 and based in Denver, Colorado, is looking to bring safe, affordable supersonic travel back to the world's skies. Their mission: provide an aircraft that can operate flights from New York to London in under 3.5 hours and where the passengers will pay no more than $5,000 for a seat.
"You won't have to be on the Forbes' list to be able to fly," Blake Scholl, founder and CEO of Boom Supersonic, said at the Dubai Airshow in November. "It will cost about the same as flying business class today. The ultimate goal is to make supersonic travel affordable for anyone who flies," said Scholl.
By April 2017, the company had already gained $41 million in funding with the possibility of a market for nearly 1,000 supersonic commercial jets by 2035.
Branson confirmed Virgin Atlantic already holds options for 10 of the aircraft in an effort to put themselves ahead in a future transatlantic market, but they only make up a small fraction of the 76 total commitments Boom has received in recent years – including 51 at the 2017 Paris Air Show, one of the manufacturers first truly successful showings.
Boom announced Tuesday that Tokyo-based Japan Airlines had invested $10 million in the still fledgling company as a part of what the manufacturer called "a strategic partnership to bring commercial supersonic travel to passengers." The investment also came with the announcement JAL now has 20 options for the company's first aircraft type, should they choose to execute.
"We've been working with Japan Airlines behind the scenes for over a year now," Scholl said in a statement. "JAL's passionate, visionary team offers decades of practical knowledge and wisdom on everything from the passenger experience to technical operations. We're thrilled to be working with JAL to develop a reliable, easily-maintained aircraft that will provide revolutionary speed to passengers. Our goal is to develop an airliner that will be a great addition to any international airline's fleet."
According to Boom, a San Francisco to Tokyo flight would take only 5.5 hours, a huge chop off the current flight time of around 11 hours. Transpacific flights would be roughly the same as a conventional flight from Los Angeles to New York, but instead, it would be connecting continents on the opposite sides of the world,
"We are very proud to be working with Boom on the advancement in the commercial aviation industry. Through this partnership, we hope to contribute to the future of supersonic travel with the intent of providing more time to our valued passengers while emphasizing flight safety," Yoshiharu Ueki, President of Japan Airlines, said in a press release.
This most recent investment could prove to be a huge victory for Boom, as, along with the expertise of Richard Branson and the Virgin Group, Japan Airlines will be a valuable partner. The airline will be able to provide further valuable knowledge when it comes to aircraft design, passenger comfort, and information on other details necessary for a first-time aircraft manufacturer will need to get right if it hopes for success.
No major U.S. airline has yet to take a public interest in Boom or what it has to offer. But if one were to, the aircraft would be confined to transoceanic routes, as a 1973 law passed in the U.S. prohibits transcontinental supersonic commercial flight.
However, with the announcement of its second high-profile probable customer, Boom is optimistic that they are poised for a breakout, even if flights across the U.S. will not be an option for operators of the aircraft.
With so many flyers yearning for the return of the days of the Concorde, Boom will certainly see the excitement from fans both young and old, all of them mesmerized by the premise of rocketing across the sky at over twice the speed of sound.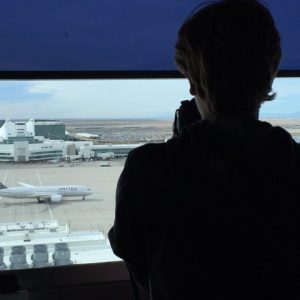 When he was just six months old, Parker took his first flight. From that point, he was destined to love aviation. His mom worked for Southwest Airlines much of his family have been frequent flyers on American Airlines for years, just as Parker is now. In 2015, Parker, inspired by aviation accounts on Instagram, decided to create an account of his own, and he hasn't stopped spotting since. On top of that, Parker has been writing for his school paper since his freshman year and has been writing and doing photography work for AirlineGeeks since August 2016.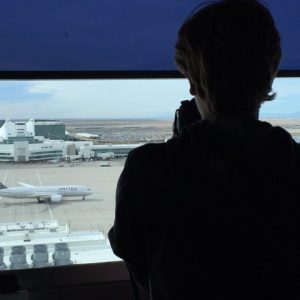 Latest posts by Parker Davis (see all)