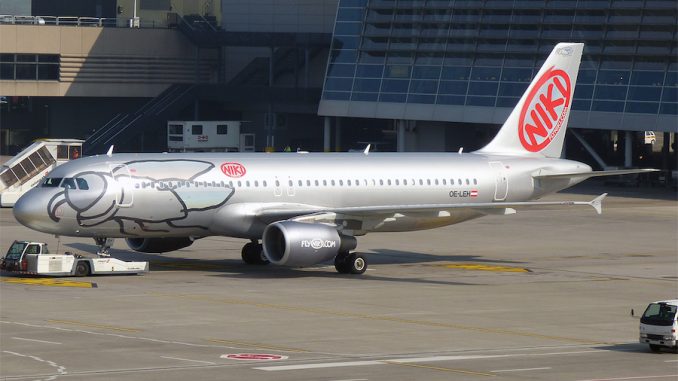 Austrian low-cost carrier, Niki, announced that it was filing for bankruptcy protection on Wednesday.
A subsidiary of Air Berlin, who also went bankrupt this past August after Etihad Airways pulled the plug on its cash flow, Niki applied for protection in a Berlin court but stated that they would be carrying out bankruptcy procedures under their own administration.
The decision comes after German carrier Lufthansa announced that it no longer wished to pursue the acquisition of Niki. Lufthansa cites that it made the decision after receiving multiple objections from European Union (EU) antitrust regulators regarding the acquisition of Niki.
Lufthansa is also in the process of acquiring 81 aircraft from Air Berlin's former fleet, causing EU regulators to worry about the dominance of Lufthansa over the skies of Europe.
Ryanair CEO Michael O'Leary even went on to describe the deal between the Lufthansa and Air Berlin as a "stitch-up."
Founded by former Formula One champion Niki Lauda, Niki maintained a fleet of more than 20 aircraft consisting of Airbus A320s and A321s along with Boeing 737-700s and 737-800s.
The carrier was also popular for many vacation seekers in Europe, offering scheduled services to leisure destinations in Spain, Portugal, North Africa, and throughout the rest of Europe.
In 2011, Niki merged completely with Air Berlin, sharing operations, aircraft, and reservations systems. In 2016, parent company Air Berlin announced plans to sell a 49% stake in Niki to Etihad Airways, allowing Etihad to create a joint-venture between Niki and TUIfly. However, the sale never occurred.
Towards the end of 2016, Niki started to make many cutbacks to its routes, beginning with the termination of its Vienna to Abu Dhabi route.
By March 2017, the airline announced plans to terminate all routes from Vienna to non-leisure destinations such as Munich or Zurich. By the end of 2017, Niki had reduced its destinations to 20 total, down 14 from the 34 it flew to in 2016.
Niki sent a statement early Wednesday to passengers telling them to contact their tour directors to find a way home. The airline also said that several airlines were looking at bringing the 10,000 or so stranded passengers back to Europe using stand-by options.
Tough competition and falling ticket prices in the European air travel market have already caused the demise of Monarch and Air Berlin this year, with Alitalia also filing for bankruptcy protection.
Prior to Lufthansa, Thomas Cook and IAG both expressed interest in acquiring Niki but later withdrew their offers. Founder Niki Lauda also expressed interest in buying the airline, but only if the airline was out of bankruptcy protection.
An "AvGeek" for most of his life, Akhil has always been drawn to aviation. If there is an opportunity to read about an airline, fly on a new airplane, or talk to anyone about aviation, he is on it. Akhil has been on over 20 different kinds of aircraft, his favorite being the MD-80. Additionally, he has visited 5 continents and plans to knock out the remaining two (Africa and Antarctica) soon. Based in Dallas, Akhil graduated from Texas A&M University with a degree in Management Information Systems and currently works in consulting. His dream is to become an airline executive.
Latest posts by Akhil Dewan (see all)