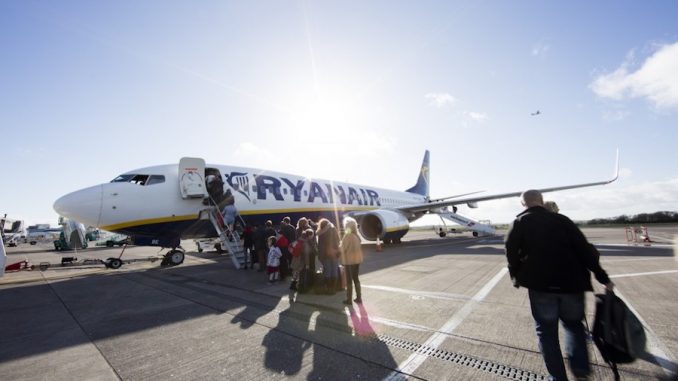 There appears to turbulent skies ahead for Ryanair flights leading up to the Christmas travel rush as Dublin-based pilots issued a full day's strike notice for Dec.20.
In a provocative press release issued by the Irish carrier this week entitled 'Ryanair To Face Down IALPA Threatened Strike', the airline made clear that it sees the planned action as a strategic, publicity move on behalf of the pilots' union IALPA. The union, which historically has been the union of Aer Lingus pilots, is fighting to achieve better pay and conditions for the Ryanair crewmembers.
Ryanair has cited the successful acceptance of enhanced pay and conditions by pilots based in Belfast, Cork and Shannon, and its understanding that less than 28% of Dublin-based pilots are party to the planned action, to highlight that it is a minority of flight crew who are planning to leave that "don't care how much upset they cause colleagues or customers," according to a press release by Ryanair.
The press release, which repeated airline claims that Dublin-based pilots are earning between €150,000 to €190,000 p.a., further details state that those pilots who partake in the strike action will lose any benefits owing to them.  The announcement of strike action is a further chapter in Ryanair's ongoing strategy to restrict the unionization of its workforce, particularly pilots and cabin crew.
Associating this dispute to Ryanair's debacle in September over pilot scheduling, a representative for the pilot union Impact has said "This dispute is solely about winning independent representation for pilots in the company. (Ryanair's) Management's failed negotiating model has let down shareholders and tens of thousands of passengers, whose flights were canceled this year because company-controlled industrial relations proved incapable of recruiting and retaining enough pilots."
As well as the scheduling issues, which have seen the cancellation over winter of over 20 000 flights affecting 700 000 customers, the airline is also facing industrial unrest in Italy, Portugal and Germany. In Italy, which has seen a significant number of flight cancellations over the winter, cabin crew and pilots are scheduled to stage a four-hour strike this Friday, December 15, coincidentally on the same day as a planned Air Traffic Control strike.
Ryanair has responded to the possibility of its Italian cabin crew and pilots striking in an expected bullish tone: "This is the sixth time [the Italian pilot unions] has announced strikes by Ryanair pilots, only to postpone/cancel them later. We expect this latest threatened strike will also be postponed/canceled since FIT/CSIL/ANPAC is an Alitalia union with no role in Ryanair," the spokesman said.
Whilst the threat of flight disruptions affects only a minority of Ryanair customers, they famously categorized 700,000 customers affected by the winter cancellations as representing only 2% of its total annual passengers carried, it signals further industrial trouble ahead for 'Europe's favorite airline' which is seeking to improve its image with customers.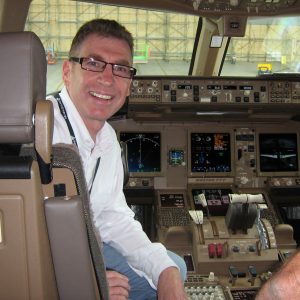 John has always had a passion for aviation and through a career with Air New Zealand has gained a strong understanding of aviation operations and the strategic nature of the industry. During his career with the airline, John held multiple leadership roles and was involved in projects such as the introduction of both the 777-200 and -300 type aircraft and the development of the IFE for the 777-300. He was also part of a small team who created and published the internal communications magazines for Air New Zealand's pilots, cabin crew and ground staff balancing a mix of corporate and social content.

John is educated to postgraduate level achieving a masters degree with Distinction in Airline and Airport Management. John is currently the course director of an undergraduate commercial pilot training programme at a leading London university. In addition he is contracted as an external instructor for IATA (International Air Transport Association) and a member of the Heathrow Community Fund's 'Communities for Tomorrow' panel.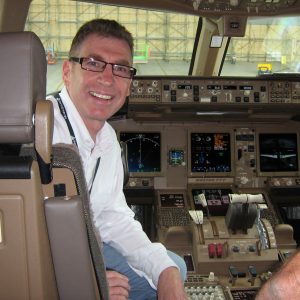 Latest posts by John Flett (see all)