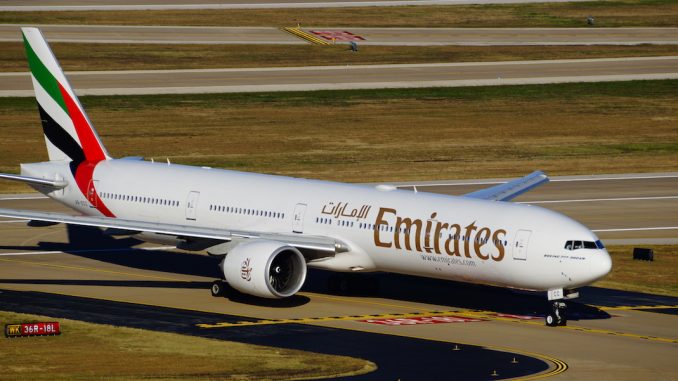 On Wednesday, Emirates Airline announced that they will begin flights between Dubai and Stansted airport, northeast of London, from June 2018. This will mark the third London airport and the seventh U.K. route operated by the U.A.E.-based carrier after Heathrow, Gatwick, Birmingham, Manchester, Newcastle and Glasgow. The 777-300ER service will become the tenth daily service operating from Dubai to the U.K.'s capital, adding to the six A380 services to London-Heathrow and three A380 flights to Gatwick.
Sir Tim Clark, President of Emirates, said, "There is a clear demand for this service from both business and leisure travellers and we anticipate that this news will be warmly received both across our global network, as well as by the business community based in the Stansted catchment area." Emirates estimates that there is wider population of 7.5 million people in the catchment area with over 25 of the world's largest corporations, including tech, aerospace and pharmaceutical industries, having established operations in the Cambridge and Peterborough areas.
For the owners of Stansted, Manchester Airports Group (MAG), the Emirates announcement goes some way towards delivering on the airport's 2015 Sustainable Development Plan strategy. The strategy aims at "attracting a wider range of airlines and new routes, particularly to the USA and Middle East" as "vital to sustain prosperity and create jobs and investment in our region."
The airport has traditionally been the home of low-cost and charter operations and is the largest base of operations for Ireland's Ryanair. This week's news from the Middle East signals a further foray into scheduled long-haul services for the airport after announcements in July and October that Danish airline Primera Air would operate to Newark and Boston from April 2018 and Toronto from June 2018 using long-range Airbus A321neo aircraft.
Ken O'Toole, Chief Executive of Stansted, said: "London Stansted has seen significant capital investment and growth since its acquisition by MAG in 2013 and we're looking forward to working with Emirates as we move forward with the next phase of development of the airport and its network of destinations." Bloomberg reports that the single runway airport has invested in premium business facilities and services such as lounges, fast-track security and valet parking, and the airport's retail area is also undergoing expansion.
The Emirates announcement will also benefit the airline's cargo operations, SkyCargo, and similarly benefit Stansted's intention to become the U.K.'s premiere scheduled freighter airport. Stansted is currently the third largest cargo airport in the U.K. MAG posited that Stansted is the only London airport with the capacity and infrastructure to support increased demand for cargo aviation over the next 10 to 15 years.
With the expansion of Heathrow, the U.K.'s number one airport, still tied up in red tape, there is significant opportunity for Stansted to leapfrog its stablemate, Manchester Airport, to become the U.K.'s third busiest airport behind Gatwick. With its spare runway capacity, growth of industry and population in its catchment area, and solid strategic aims, Stansted is in a strong position to assist post-Brexit Britain to connect with the wider world beyond the short haul destinations of Europe.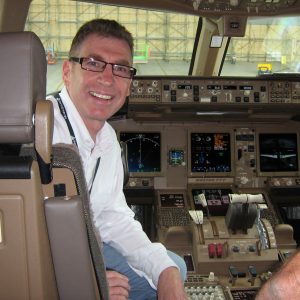 John has always had a passion for aviation and through a career with Air New Zealand has gained a strong understanding of aviation operations and the strategic nature of the industry. During his career with the airline, John held multiple leadership roles and was involved in projects such as the introduction of both the 777-200 and -300 type aircraft and the development of the IFE for the 777-300. He was also part of a small team who created and published the internal communications magazines for Air New Zealand's pilots, cabin crew and ground staff balancing a mix of corporate and social content.

John is educated to postgraduate level achieving a masters degree with Distinction in Airline and Airport Management. John is currently the course director of an undergraduate commercial pilot training programme at a leading London university. In addition he is contracted as an external instructor for IATA (International Air Transport Association) and a member of the Heathrow Community Fund's 'Communities for Tomorrow' panel.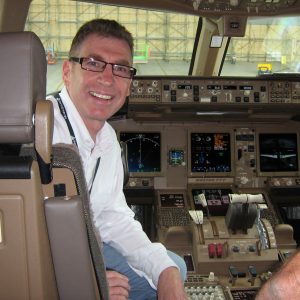 Latest posts by John Flett (see all)