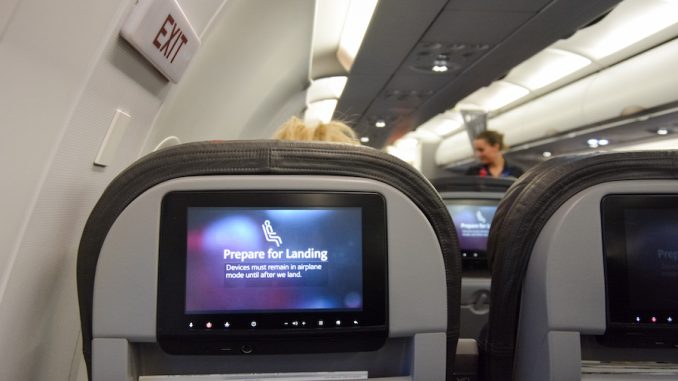 When travelers around the world over purchase tickets on airlines, what makes them pay an additional premium rather than purchase a cheap, economy fare? The answer is simple: comfort and convenience.
For those passengers who can afford the extra cost, they are given more legroom, lounge access, expedited security lines, and so much more. Unfortunately, lie-flat seats and priority lines at the airport aren't available for everyone. For those who don't get to experience sitting in the lap of luxury during air travel, the economy seat is the name of the game.
However, in recent years, a struggle between passengers and airlines has emerged. The reason: seat sizes in coach have continued to shrink, while the business and first class seat sizes continue to grow, with some upper-class seats even rivaling New York City apartments in size.
Over the course of the past few decades, average seat sizes across the three U.S. legacy carriers—in addition to hundreds of airlines across the world—have been shrinking. When American merged with US Airways, the airline had only 150 seats on their Boeing 737-800 aircraft, which was increased to 160 after the merger.
This trend is evident not only in seat pitch but also in seat width. For example, the move to ten-abreast from nine in some Boeing 777s has become an almost universal move to add more seats into the same amount of space. When you have a finite space but want to increase capacity, something has to give.
Changes like these rarely, if ever, make headlines on major news networks or in the world's major newspapers. However, every so often, stories will surface about the problems plaguing economy class passengers caused by shrinking seats. Earlier this summer, Congress' introduction of the Seat Egress in Air Travel Act, or SEAT Act, which aims to combat shrinking seat sizes among U.S. carriers, prompted increased publicity about the issue.
The coverage generally comes to the same conclusion: airlines are going to do what they want unless the government steps in. Many also play airlines against passengers as though airlines are the bad guy in this situation. While many disagree, airlines don't deserve all the blame for what one federal judge called, "the case of the incredible shrinking airline seat."
Largely, we, passengers, are at fault because, put quite simply, we still buy their tickets. I'm just as guilty of this as anyone, as a frequent flyer with American Airlines. But I keep flying American for two reasons: comfort and convenience, chiefly the latter.
Southwest and JetBlue are two of the carriers in the U.S. who have not yet succumbed to the seat-shrinking trend. I could fly Southwest. I could fly JetBlue. But I don't. Every time I book flights, I try to come up with a reason, but flying American has become a much easier, albeit a somewhat tighter, experience.
Airlines, as companies, have to care about their bottom lines because, at the end of the day, that number is going to decide whether they survive another year, quarter or day. The dilemma resembles one every company must face. They must decide whether to charge more for their product in an ever-competitive market or to sacrifice the quality of their product in order to maintain a price that can compete.
Even then, however, passengers will eventually have the ability to dictate where the market trends. Before American Airlines debuted their new Boeing 737 MAX 8 this year, it was reported that the airline would be featuring a few seats with a mere 29 inches of pitch. That number is two inches less than the U.S. domestic average, which was already sitting near a historic low.
After much public outcry, the airline backed off. Instead, American chose to leave 30 inches of pitch on the aircraft. Not good, but better than 29.
I'm not saying any changes are going to be overnight, but the SEAT Act is a start. It also represents one of the ways passengers are helping to combat over-shrinking. American's 737 MAX is a great example of how public opinion can influence airline action.
Passengers must keep fighting. If we don't, airlines won't ever have a reason to stop adding more seats. Any business is beholden to its customers, regardless of its success or stature. We, the customer, have the ability to influence change, although many do not realize just the amount of power we have.
Until then, take a ride on any carrier that hasn't cut down legroom yet, if you can. JetBlue still has 32 inches of pitch in coach and with Southwest, I've heard they have some decent peanuts.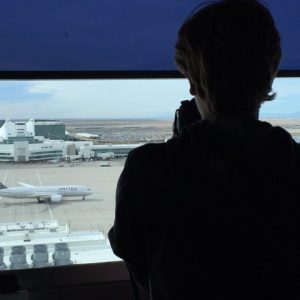 When he was just six months old, Parker took his first flight. From that point, he was destined to love aviation. His mom worked for Southwest Airlines much of his family have been frequent flyers on American Airlines for years, just as Parker is now. In 2015, Parker, inspired by aviation accounts on Instagram, decided to create an account of his own, and he hasn't stopped spotting since. On top of that, Parker has been writing for his school paper since his freshman year and has been writing and doing photography work for AirlineGeeks since August 2016.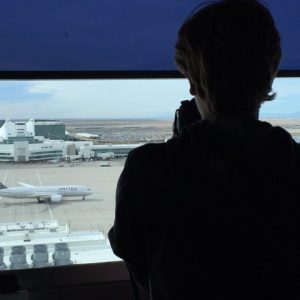 Latest posts by Parker Davis (see all)