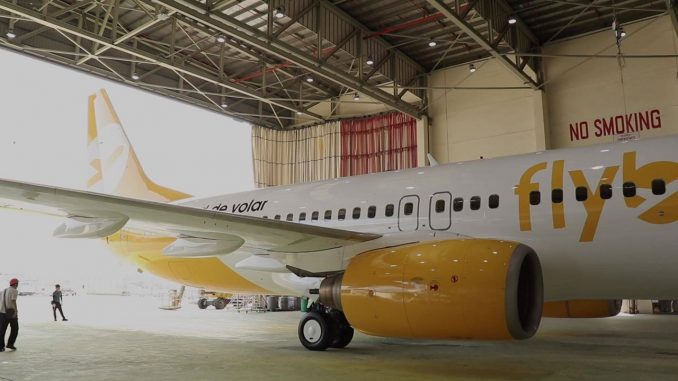 A whole year has passed since the National Aviation Authority public hearing where Flybondi requested the routes which it plans to operate, and today the airline is still completing steps to begin flying in the near future.
From the original request of 99 routes, ANAC (Administración Nacional de Aviación Civil, Argentina's Aviation Authority) extended a 15- year permit to Flybondi for it to operate 85 routes, 43 domestic and 42 regional. The Authority rejected the request for the other 14 routes due to "insufficient load factor," a term that can be accurately translated to "excessive offering," since those routes are already covered by existing airlines.
Flybondi's main base will be El Palomar Airport, in Buenos Aires. The airport has just been added to the National Airport System, under a combined civilian-military operation scheme. It is still unclear if the passenger terminal, parking lots and public transportation improvements to the Argentine Air Force's Transport Group main base will be funded by the airline or Aeropuertos Argentina 2000, the primary private operator of Argentina's airports.
As constructions begins at El Palomar Airport so that the airport can handle commercial flights, Flybondi's initial flights will be flown from its second base, located at Cordoba Airport in Cordoba, about 400 miles from Buenos Aires. Flybondi's flights from Cordoba will begin by the end of January. The airline's first aircraft, with registration LV-HKS and nicknamed "Nelson," after Flybondi's Emotional Support Leader (a beautiful Retriever), arrived in late November. The Boeing 737-800 was built in 2005 and previously operated for Ryanair and Nok Air and is configured with 189 seats in a single-class layout. Flybondi expects to operate up to 10 aircraft by the end of 2018.
The executive and investment team of Flybondi has a significant amount of experience in the low-cost model. Julian Cook, Flybondi's CEO also founded Fly Baboo; Mike Powell, has worked years as CFO of Wizzair; Montie Brewer is a former CEO of Air Canada; Michael Cawley is a former COO (and current board member)  of Ryanair, and Robert Wright, is a previous manager at Fly Baboo and Wizz Air.
However, despite Cook's constant claims, Argentina's airfare market is not ready to go fully low-cost. There are regulations that determined a set of bands for ticket prices in domestic travel, and while the Argentine government removed the upper limit, it has no intentions of openly removing the minimum airfare.
But there is a catch for that minimum: the amount of price bands hasn't been updated for the last three years, in an economic context of inflation and Argentina's local currency's steep devaluation. Therefore, its value in dollars is almost equal to the prices seen in 1990, when the market was fully deregulated.
The free price offering ended abruptly in 1999, after LAPA's Flight 3142 failed to complete take off in Buenos Aires' Aeroparque, resulting in 65 casualties, including 2 bystanders on the ground. The first approach to the cause was to blame the price war between companies, although the real culprit was a combination of LAPA's blatant erosion of safety operational culture and aviation authority's lack of supervision.
Since then, the market was regulated but has loosened up in the last three years to a close-to-zero impact on the lower price segment. Julian Cook has asked repeatedly for a 500-Argentine Pesos (nearly 27 dollars) one-way trip, while lowest regulated price can go no lower than 900 Pesos. In fact, during the early stages of the Flybondi project, he tried to attract potential passengers by promising 10 pesos tickets, if the price band was to be removed.
It is highly unlikely that the lower limit of the price band will be eliminated rather than just forgotten. The truth is that besides the marketing tool that is hurt by that measure, Flybondi and its USD 75 million investment will play with the set of rules that are now in place, and the airline is set to become one of the key players in the Argentinian Market.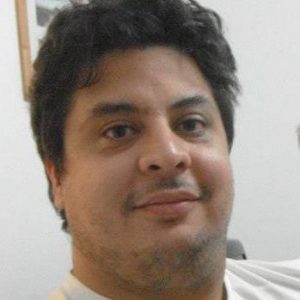 Since a little kid, Pablo set his passions in order: aviation, soccer, and everything else. He has traveled to various destinations throughout South America, Asia, and Europe.

Technology and systems expert, occasional spotter, not-so-dynamic midfielder, blogger, husband, father of three cats; he believes that Latin America's aviation industry past, present, and future offer a lot of stories to be told.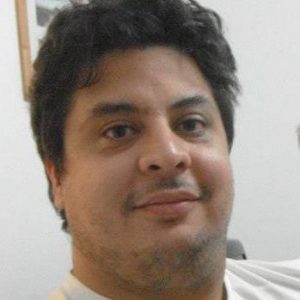 Latest posts by Pablo Diaz (see all)