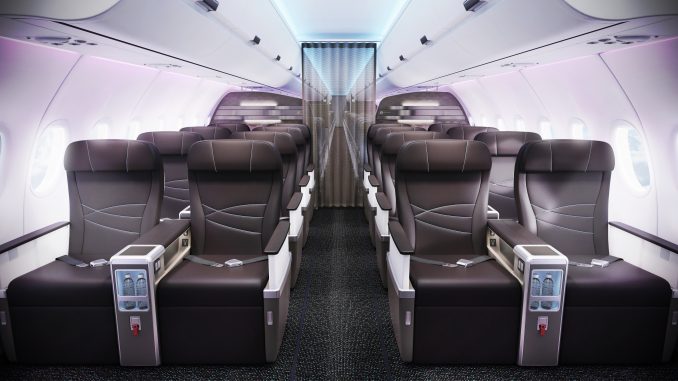 The days of complimentary food and drinks on U.S. domestic flights has been long gone for economy class customers. If you get a bag of Biscoff crackers or pretzels (or maybe some Terra Blue chips if you're flying JetBlue), consider yourself lucky. If you're flying to Hawaii on Hawaiian Airlines, you also just might think you've found the jackpot. Unfortunately, you haven't really.
According to a study published by Dr. Charles Platkin, director of the Hunter College New York City Food Policy Center and founder of DietDetective.com, Hawaiian Airlines serves the unhealthiest food of any U.S. airline. The airline is one of the last US carriers to serve free hot meals and offer a wide range of buy onboard snacks such as the "Pau Hana Cart" in coach class. But the airline's food has been found to be highly caloric and unhealthy.
On Hawaiian mainland US flights (excluding JFK), the average snack box contains 342 calories, with the average individual snack containing 460 calories. The average meal contains nearly 970 calories. Although Hawaiian doesn't provide nutritional facts to passengers, the information has been estimated by Diet Detective nutritionists.
According to past studies, food directly impacts mood. Eating calorie-heavy meals when flying can lead to feeling lethargic and cranky. Also, feeling bad after a fat/sugar-heavy meal, even if it's tasty, could make passengers unhappy about their entire travel experience. Only a few airlines realize that serving healthy and tasty food is what consumers want and need when flying at high altitudes.
Most of the individual snacks on Hawaiian are very high in calories. The most caloric item on Hawaiian Airlines' menu is the Island Princess Mele Macs at 1,120 calories. Platkin advises that if you must eat onboard, snack on the Hummus & Pita Chips, and maybe try the Penne Pasta Bolognese, or eat before you board the airplane.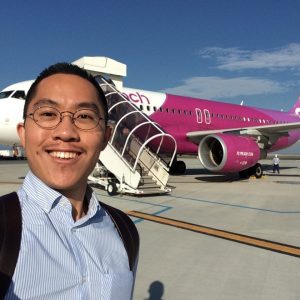 Most people hate long flights or overnight layovers, but Albert loves them. The airport and flying parts of traveling are the biggest highlights of any trip for him – as this avgeek always gets a thrill from sampling different airline cabin products and checking out regional developments happening at local U.S. airports. He's flown on almost every major carrier in the U.S. and Asia Pacific, and he hopes to try out the new A350s soon.

Albert recently completed his undergraduate studies in Business Accounting at USC in Los Angeles and he is currently recruiting for a corporate analyst position at one of the U.S. legacy carriers. During his college years, he interned at LAX for Los Angeles World Airports working behind-the-scenes (and on the ramp) in public relations and accounting. Outside of writing for AirlineGeeks, he enjoys trekking the Hollywood hills, visiting new hotspots throughout SoCal, and doing the occasional weekender on Spirit Airlines.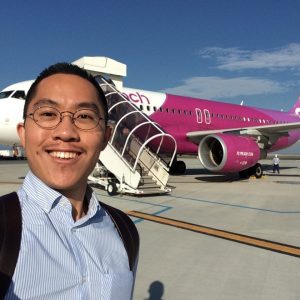 Latest posts by Albert Kuan (see all)