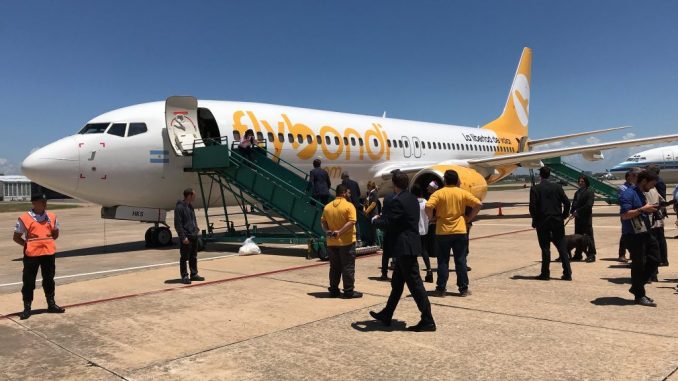 In the fast-growing Argentinian commercial aviation market, Flybondi, a new player, has begun selling tickets, 5,000 of them in the first four hours.
The expectation for these tickets was high. After a long and intense advertising and brand positioning campaign, Flybondi was set to define its first routes, the schedule for those first flights and, above all, the prices it will offer, as it has positioned itself as "Argentina's First Low-Cost Carrier."
In reality, prices were low and the demand was receptive of the advertised price. Flybondi's introductory prices show that the company worked really hard to pull an opening offer that it is seductive, despite current regulations that set minimum prices for airfares. With an average ticket price of $48 USD per leg, it is a little under the other Argentinian carriers, mainly because Flybondi will absorb the cost of airport handling.
Also, Flybondi won't charge for carry-on and first baggage up to 25kg, or55 pounds, which is unique for low-cost carriers, although it is part of the opening offer, without certainty about when airport fees and baggage will be transferred to the final price.  All other ancillary fees, however, are on the table from the start: boarding priority, seat selection, check-in at the counter, special equipment (key if passengers travel to Patagonia with ski gear) and even pets on board.
Formal operations will start on Jan. 26, from its secondary base in Cordoba to Puerto Iguazú, followed by flights from Cordoba to Bariloche and Mendoza. Its primary base is going to be El Palomar Airport, about 20 miles west of Buenos Aires, the capital of Argentina. Repairs and construction of the terminal are ongoing, and the company is confident it'll be available on Feb. 9, when the Cordoba-Buenos Aires route is scheduled to begin.
The selection and authorization of Palomar as a civilian airport has not been easy, or exempt from disagreements. A judge has ruled all works be stopped in Fuerza Aerea Argentina's former air base until the site is inspected and potential evidence is secured. Evidence for an ongoing trial that is set to determine the legality of activities that took place in the venue from 1976-1983, when a military junta took over country's government.
Another issue is the environmental impact, as neighbors presented complaints to local authorities for the potential airport operation noise level. This claim is deemed to be dismissed, as the 737NG fleet is significantly quieter than the normal Lockheed C-130 military transport operating in the airfield.
Even though the environmental impact analysis hasn't been carried out yet, the company and national authorities trust it will not be an unsurpassable hurdle, and it will start its operations within the scheduled date.
Flybondi's second aircraft, a 1998 Boeing 737-800 with registration LV-FHR is expected to arrive by the end of January. Its third 737-800 is set to arrive in mid-February and, by the end of 2018, Flybondi expects to operate 33 routes and 8 aircraft.
"It is a historical moment for Argentina and we're very happy to be a part of it. It's the first step of a new scheme that will benefit domestic tourism, increasing the connectivity between provinces in a way that will replicate without limitations throughout country's economy. Now we expect that the 93 percent of the population that has never flown in an aircraft, would choose us for their first experience in the air", said Julian Cook, Flybondi's CEO.
Regional flights are set to start next June, and while there are many routes granted, the first non-domestic destination remains a mistery. What it is certain, however, is that Flybondi is creating a new alternative in the Latin American market and time will tell if the gamble will pay off.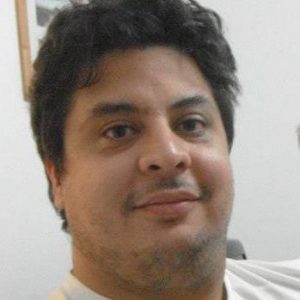 Since a little kid, Pablo set his passions in order: aviation, soccer, and everything else. He has traveled to various destinations throughout South America, Asia, and Europe.

Technology and systems expert, occasional spotter, not-so-dynamic midfielder, blogger, husband, father of three cats; he believes that Latin America's aviation industry past, present, and future offer a lot of stories to be told.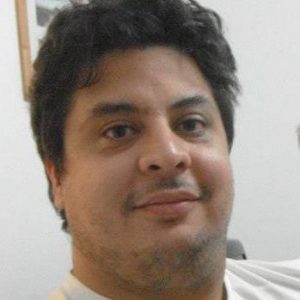 Latest posts by Pablo Diaz (see all)