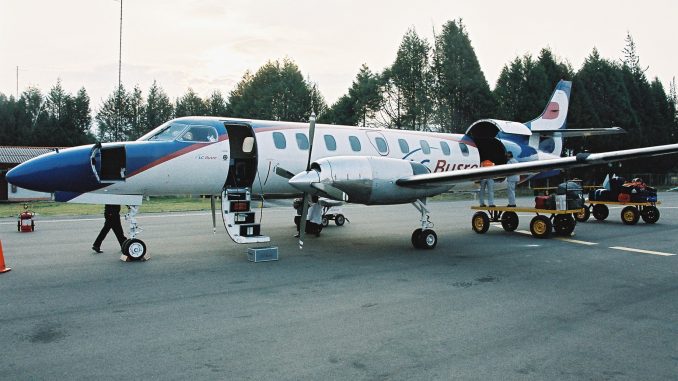 Trans-Colorado Airlines was founded in August 1980 in the quiet mountain town of Gunnison, Colo. In its infancy, flights were operated to Denver's Stapleton Airport using a single Swearingen Metro II turboprop aircraft. The airline was founded during the post-Deregulation era in the U.S. when regional airlines were experiencing a boom. As a result, small towns were seeing a boom in flights to regional hubs.
Trans-Colorado began expansion within 10 months of its start with flights from Montrose, Colo. To help with its expansion, the airline purchased another aircraft, this time a Metro III. A third destination was then added in 1982 to Cortez, Colo., as well as an additional Metro III. Expansion continued steadily into the early 1980 's, with flights being added to Durango, Colo. and Albuquerque, N.M.
In 1984, Trans-Colorado moved its headquarters to Colorado Springs, following its start of flights there. By the end of that year, the airline had five aircraft, one Metro II and four Metro III's. The next year, in 1985, Trans-Colorado expanded into Wyoming with flights to Riverton and Rock Springs, with flights to the capital, Cheyenne, beginning in 1986.
More destinations in New Mexico were added in 1986, with new flights to Roswell and Farmington. 1986 would be a banner year for the airline, with an agreement beginning with Continental Airlines to operate Continental Express flights from Denver. The agreement saw Trans-Colorado flights being tagged with a Continental flight number, as well as Continental handling ground operations in Denver and Colorado Springs. Trans-Colorado would remain responsible for aircraft operations and maintenance.
The Continental Express deal also saw new destinations for Trans-Colorado. New cities included Alamogordo and Carlsbad, N.M., El Paso, Texas, and Tucson, Ariz. A Convair 580 was purchased to operate Continental Express flights between Albuquerque and Tucson. However, by 1987, the deal began to show cracks.
Continental Express flights from Denver ended in June of 1987 and the flights originating in Albuquerque would not last much longer, ending in July 1987. The downward trend started when Continental purchased Rocky Mountain Airways to operate Continental Express flights from Denver in 1986. Trans-Colorado entered an agreement with the carrier in 1987 which saw Trans-Colorado restart Continental Express flights from Denver.
The deal was supposed to last through 1988. However, the summer of 1987 saw Trans-Colorado run into financial problems. Expenses were cut and only flights operating under the Continental Express flights would be funded. After its contract with Rocky Mountain ended, the airline shifted its headquarters to Houston, Texas. The move was largely due to Trans-Colorado earning a contract to operate Continental Express flights for Britt Airways.
The deal was in place for the first few months of 1988. However, no long-term deal was made.
In January of 1988, the airline also suffered a major blow when one of its Metro II aircraft crashed. While operating as Continental Express on a flight from Denver to Durango, flight 2286 crashed while on approach to Durango Airport. Of the 17 people on board, only 8 survived. The incident was due to the pilot's making a bad judgment call to make a visual approach in reduced visibility.
In April of 1988, Trans-Colorado filed for Chapter 11 bankruptcy protection. The airline would only survive for another three months, with all services ending in July 1988 and the carrier turning in its certificate. Executives with the airline believed that the demise of the carrier was caused by Continental and its affiliates ending their contract early.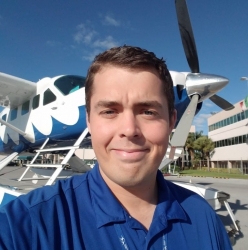 Daniel has always had aviation in his life; from moving to the United States when he was two, to family vacations across the U.S., and back to his native England. He currently resides in South Florida and attends Nova Southeastern University, studying Human Factors in Aviation. Daniel has his Commercial Certificate for both land and sea, and hopes to one day join the major airlines.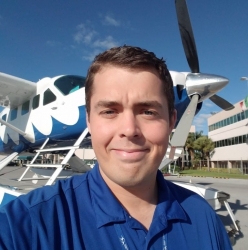 Latest posts by Daniel Morley (see all)