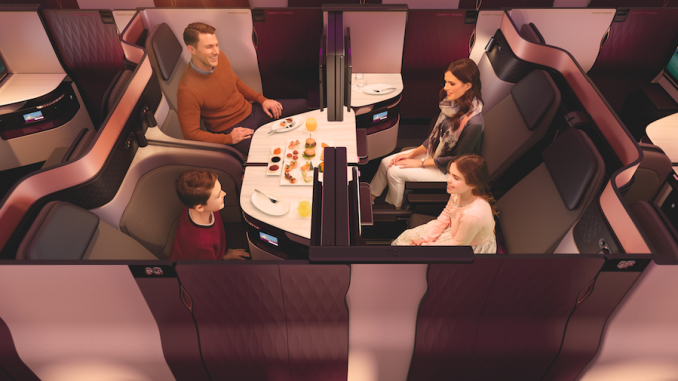 The Crystal Cabin Awards released the list of the competitors vying for its namesake award, given for the past 12 years for the best in aircraft innovation on Tuesday. The winners, which will be announced at the Aircraft Interiors Expo on April 10-12, will come from a list of 91 entrants from 18 countries.
In addition to various projects from students at 10 universities from across the globe, five of the biggest players of the global aviation industry—Airbus, Boeing, Embraer, Bombardier, and Gulfstream are represented on the short list. Additionally, noted systems and interiors companies including the U.S.'s Rockwell Collins and French corporation Zodiac Aerospace also made the cut.
A group of 28 industry-leading experts will make the final decision, as they look for the best in a wide variety of innovations, including everything from Airbus's A320 Family Airspace Interior to lesser-known Renacens Sistemas SL's 3D SeatMapVR, a program designed to help customers select seats by giving them a 360 degree view of the cabin from each and every possible seat choice.
"A high-calibre jury made up of renowned academics, engineers, specialist journalists and airline and aircraft manufacturer representatives comes together under the slogan 'Let your ideas take off' to honour extraordinary cabin concepts and products," the association said in a press release.
Some of the most well-known projects submitted for the awards include two of Asia's newest and most-publicized first- and business-class products.
"The new A380 first-class suites from Singapore Airlines, for example, create an experience not far removed from a hotel room," the press release reads. "And if you are not travelling alone, a crew member can remove the partition wall to the neighbouring suite and you will have a real double bed. Qatar Airways goes one step further with the new Business Class QSuite: where needed, up to four seats can be faced at each other to create an 'open-plan compartment' for the whole family."
Additionally, however, some of the frontrunners for awards are those that attempt to improve the experience for economy class passengers, helping to better the travel experience for the many, rather than the few.
"There are two entries of innovative armrests with space for two elbows," the announcement said. "And the noise-absorbing headrest from seat manufacturer Haeco will bring smiles of relief to those who are disturbed by the neighbouring passenger's choice of volume."
2018 represents the fifth consecutive year that the Crystal Cabin Awards have received more entries than the previous year, which helps to show the pace at which the aviation industry continues to evolve.
In the front of the cabin, airlines continue to roll out some of the nicest products the world has ever seen, which is evident with Singapore Airline's and Emirates Airline's new first class cabins. On top of that, Qatar Airways is aiming to make first class obsolete with their fully-enclosed product, just as Delta is moving to do with their new Delta One cabin on their Airbus A350 aircraft.
But in coach, much the same trend can be seen. Though airlines may be squeezing more passengers in, companies across the globe continue to strive to better the travel experience no matter where someone is sitting. That is just what these awards will hope to champion when the time comes in April.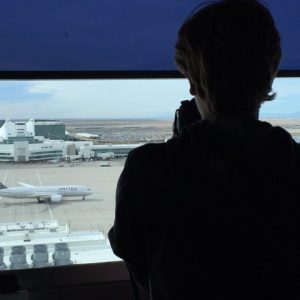 When he was just six months old, Parker took his first flight. From that point, he was destined to love aviation. His mom worked for Southwest Airlines much of his family have been frequent flyers on American Airlines for years, just as Parker is now. In 2015, Parker, inspired by aviation accounts on Instagram, decided to create an account of his own, and he hasn't stopped spotting since. On top of that, Parker has been writing for his school paper since his freshman year and has been writing and doing photography work for AirlineGeeks since August 2016.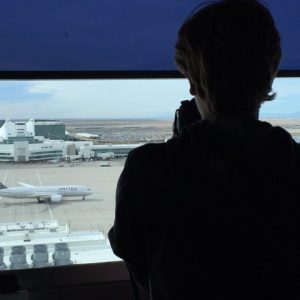 Latest posts by Parker Davis (see all)