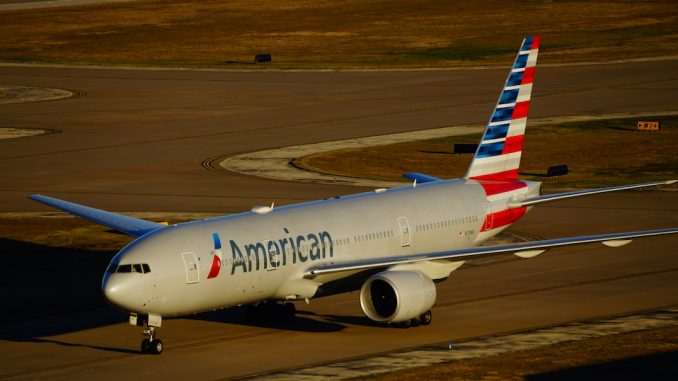 The U.S. Copyright Board has rejected American Airline's logo for a second time.
The logo, which was adopted in 2013, after a merger with US Airways, features a white eagle's head sticking out of a blue and red diagonal bar.
The Board released a five-page report explaining why the logo does not contain the creativity necessary for a copyright. According to Catherine Zaller Rowland, senior adviser to the register of copyrights, the board's decision is "the final decision in this matter."
The Fort Worth-based airline has already trademarked the logo, which prevents other U.S. carriers from using the logo in their marketing, but a copyright would allow American to retain rights to the logo even longer and would expand the protection internationally.
American first filed an application in June 2016 to register the logo but the request was later rejected in October 2016, citing that "it lacks the authorship necessary to support a copyright claim."
The airline then disputed the finding by filing a reconsideration later in December 2016, arguing that the logo exceeded the creativity requirements necessary for a copyright.
The reconsideration later was then rejected again in April 2017.
The board's final decision reiterated that the Copyright Act prohibits the registration of "familiar symbols or designs; (and) mere variations of typographic ornamentation, lettering or coloring."
"Further, use of the colors of the United States flag (red, white, and blue) are exceedingly common and do not lend themselves to arguments that the work's design choices were especially creative," Rowland wrote. "In any event, even if a bird motif were unusual in this context, the work falls below the threshold for creativity required by the Copyright Act."
American's new logo, along with their new livery, was hotly contested when it was first released.
Many critics claimed that the new design took away from the "American" look the airline had before, with the blue and red "AA" logo and the red, white, and blue tri-color scheme that the airline had been using since 1968.
An "AvGeek" for most of his life, Akhil has always been drawn to aviation. If there is an opportunity to read about an airline, fly on a new airplane, or talk to anyone about aviation, he is on it. Akhil has been on over 20 different kinds of aircraft, his favorite being the MD-80. Additionally, he has visited 5 continents and plans to knock out the remaining two (Africa and Antarctica) soon. Based in Dallas, Akhil graduated from Texas A&M University with a degree in Management Information Systems and currently works in consulting. His dream is to become an airline executive.
Latest posts by Akhil Dewan (see all)