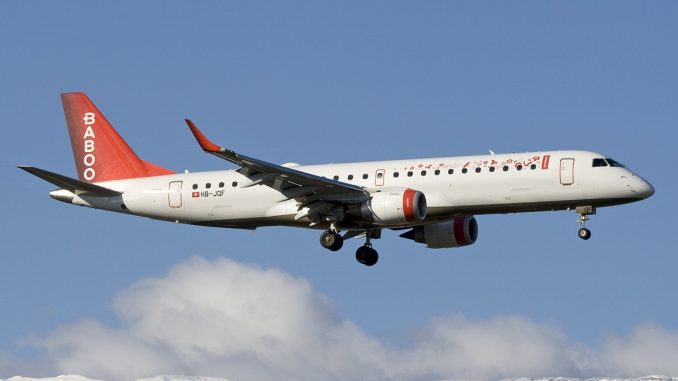 In 2003, SWISS decided to terminate its route between Geneva and Lugano. In response, businessman Julian Cook decided to begin an airline to operate the route. The airline would be called Baboo, which began its first flight on November 3rd, 2003, with aircraft operated by Cirrus Airlines.
The airline was based in Geneva and would focus on regional flights across Europe to business destinations. In May of 2004, the airline received its own Air Operators Certificate from Swiss authorities. The enabled them to operate their own aircraft, and they initially leased a deHavilland Dash 8-300 from Bombardier. The airline added more Dash 8's to the fleet, making the aircraft type the backbone of the airlines fleet.
However, by 2007 the original owners were running out of capital funds. The owners decided to sell the airline to a Lebanese investment firm called M1. This gave the airline a financial boost of 9.2 million Euros. With an injection of funds, management created a new plan going forward for the airline.
A major part of this plan was the acquisition of new larger aircraft. The airline ordered three Embraer E190 jets to expand capacity on routes. The aircraft also allowed longer ranged routes into Russia and Ukraine with flights to St. Petersburg and Kiev. However, neither route was ever launched. Baboo was blocked by Russian authorities from starting flights to St. Petersburg, and flights to Kiev faced low demand before even starting the flights. By the end of 2009, the airline was riding a high. The carrier had flown 1,300,000 passengers since starting operations and had codeshares with major carriers across the continent including Air France, TAROM, and Alitalia.
However, by the next year, the airline began to struggle. Flights to Naples, Marseille, and Milan were dropped, as well as ski flights to Oxford. By October 2010, the airline was forced to return the Embraer E190s to their lessor, returning the airline to solely Dash 8 operations. The struggling airline announced a buyout by fellow Swiss airline Darwin by early 2011.
The deal saw Darwin purchase assets from the struggling Baboo. The Dash 8's were incorporated into the Darwin fleet, substantially boosting capacity from the Saab 340's the airline was operating. The Baboo name eventually faded from service as all operations were flown under the Darwin name. The last trace of Baboo was removed soon after as the Dash 8's were returned as they proved to be too much capacity for Darwin's routes.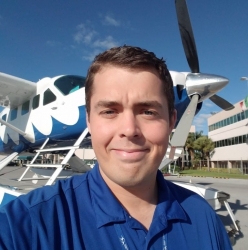 Daniel has always had aviation in his life; from moving to the United States when he was two, to family vacations across the U.S., and back to his native England. He currently resides in South Florida and attends Nova Southeastern University, studying Human Factors in Aviation. Daniel has his Commercial Certificate for both land and sea, and hopes to one day join the major airlines.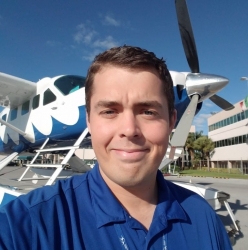 Latest posts by Daniel Morley (see all)