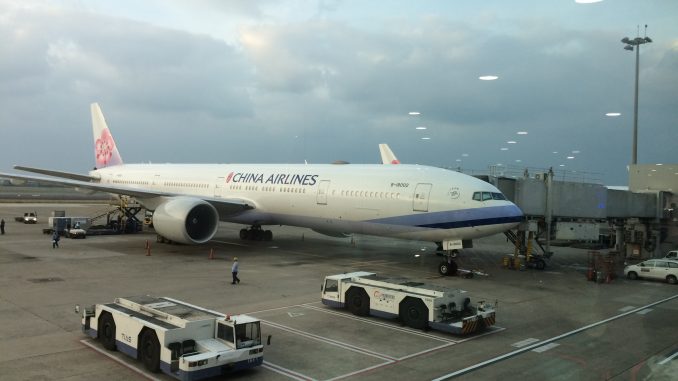 Beginning in April 2018, Air France will resume service between Paris and Taipei to help boost tourism from Taiwan. Many countries are seeing a considerable number of tourism and trade opportunities coming from Taiwan and for this reason, are resuming services to the island nation, with Air Canada being one of the first airlines to resume Taipei service back in 2017.
KLM and Turkish Airlines are the only European airlines serving Taiwan at the present time. There are currently no airlines from Australia or New Zealand serving Taiwan, which will change as Air New Zealand will also be returning to Taiwan, resuming service from Auckland to Taipei in November.
Taipei is the principal gateway to the island of Taiwan, but there is a reason why a number of major airlines do not fly to Taiwan. Not because they don't want to or that the service isn't profitable, but because of geopolitical reasons between the Republic of China, also known as Taiwan, and the People's Republic of China, present day mainland China.
Back in the early 1990s, mainland China had threatened national carriers with retaliation in the form of the loss of landing rights in China, if they provided services to Taiwan, which both vied for international recognition as the true China. The policy then was that the Chinese government for the People's Republic of China alone has the right to negotiate aircraft landing rights for all of China, including Taiwan.
Mainland China considers Taiwan to be a breakaway province, still belonging to the communist country. After the Communists gained control of mainland China and established the People's Republic of China in 1949, the Republic of China was forced to retreat to Taiwan. No armistice or peace treaty was ever signed, and to this day, the debate continues as to whether Taiwan should maintain the current status quo, become unified with mainland China or declare independence.
The two separate governments currently have close economic ties, but the cross-strait relationship is fragile. Most recently, more than 200 flights to and from Taiwan, scheduled in addition to regular service, were canceled during the 2018 Chinese New Year holiday, a key travel period in the region, because of a threat to safety.
Recently, Chinese military drills encroaching on Taiwan's airspace have become increasingly common. Until 2008, there were no direct flights between China and Taiwan – except during the Chinese New Year holidays. Taiwanese visiting relatives in China had to fly through either Hong Kong or Macau, special administrative regions of China that have more economic freedoms, in order to get into China, lengthening a normally short journey.
Many airlines from Europe, Oceania and the Americas chose to stop servicing Taiwan in the early 1990s after being pressured by China. However, some airlines chose to get around this rule by creating new subsidiary airlines solely to service Taiwan. This way they could continue to operate flights to Taipei without compromising rights held for destinations in China.
Qantas established Australia Asia Airlines in 1990 for a brief period before being completely privatized, British Airways established British Asia Airways to operate between London and Taipei via Hong Kong, Japan Airlines suspended flights for a short period in 1975 but then created Japan Asia Airlines, All Nippon Airways created Air Japan and KLM Royal Dutch Airlines created KLM Asia Airlines – which still flies to this day.
Swissair also changed the livery for two of its MD-11s to Swissair Asia in the mid-90s. Many of these subsidiaries' planes featured modified liveries that don't feature national symbols, such as the national flag, and most operated under new airline codes or call signs.
Many of these airlines don't exist today after the Asian financial crisis of 1997, further dropping the number of international airlines serving Taipei. Japan Asia Airways was liquidated in 2007 following Japan Airlines' privatization. For a long time, China Airlines and EVA Air were the only carriers available for flying to and from Taiwan.
Taiwan's flag carrier, China Airlines, was also forced to play the game by creating a new Plum Blossom livery, the one that is used today, in 1995 that was void of the Taiwanese flag. China Airlines also created a privatized subsidiary, Mandarin Airlines, to fly to countries such as Australia and Canada, which bowed down to China's attempt to boycott the international presence of China Airlines. Because of improved relations with China in the early 2000s, Mandarin Airlines' role was changed to a domestic and short-range airline, continuing to operate to this day.
Today, many airlines are now able to resume services to Taiwan due to better relations between Taiwan and China. Although relations are still tentative, airlines are starting to recognize the increasing amount of tourism coming from Taiwan. Many airlines believe that direct links will further grow their tourism numbers, inject money into their economies and create more opportunities for trade.
China Airlines and EVA Air have also been increasingly growing their network as well, increasing the number of flights and new destinations across Asia and Europe in response to the growing disposable income of Taiwanese nationals on vacation.
Air Canada resumed service to Taipei after a 14-year hiatus and currently flies daily to Vancouver using their Boeing 787-9 Dreamliner. Air France resumes service this April using their Boeing 777-200 after an absence of more than two decades, and Air New Zealand will resume service with the Dreamliner in November.
Air New Zealand chief executive Christopher Luxon believes a non-stop link between Taipei and Auckland will be beneficial to both sides. "It's part of deepening that Pacific Rim strategy and those deep connections into Asia – Taipei is a really fantastic place, it's a wealthy city," Luxon said.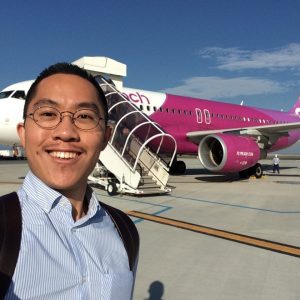 Most people hate long flights or overnight layovers, but Albert loves them. The airport and flying parts of traveling are the biggest highlights of any trip for him – as this avgeek always gets a thrill from sampling different airline cabin products and checking out regional developments happening at local U.S. airports. He's flown on almost every major carrier in the U.S. and Asia Pacific, and he hopes to try out the new A350s soon.

Albert recently completed his undergraduate studies in Business Accounting at USC in Los Angeles and he is currently recruiting for a corporate analyst position at one of the U.S. legacy carriers. During his college years, he interned at LAX for Los Angeles World Airports working behind-the-scenes (and on the ramp) in public relations and accounting. Outside of writing for AirlineGeeks, he enjoys trekking the Hollywood hills, visiting new hotspots throughout SoCal, and doing the occasional weekender on Spirit Airlines.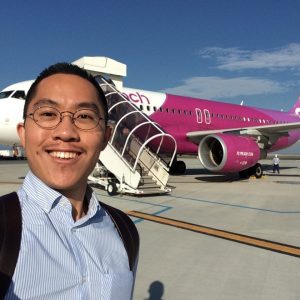 Latest posts by Albert Kuan (see all)