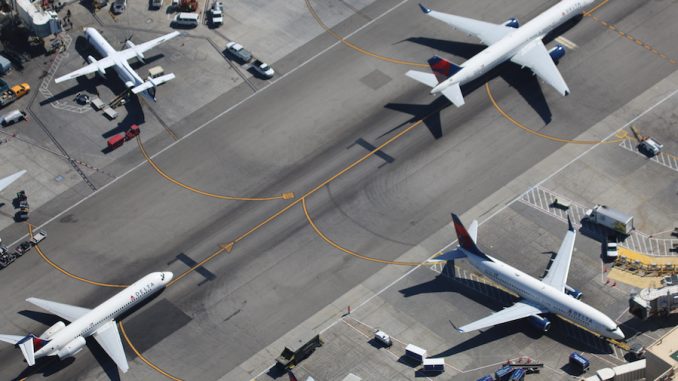 The U.S. airline industry has submitted a long list of regulations which they are requesting the Trump administration revise or repeal, the Los Angeles Times reported on Sunday. This follows a U.S. Department of Transportation (DOT) freeze on new regulations for the industry, in line with a presidential directive last year to eliminate and/or minimize red tape and a call for submission from both airline operators and consumers on how to improve the industry.
Under the Obama administration, more than 80 airline-related regulations were introduced by the DOT, mainly regarding airline safety and consumer protection. According to U.S. airlines, however, some of the consumer protection regulations have negatively impacted their operation and the Times reports that most if not all of these regulations are in the sights of U.S. carriers.
The LA Times reports that the U.S. airline advocacy group Airlines for America is openly seeking to revise or repeal more than 30 regulations, including one in the news this past week which requires airlines to report the loss, injury or death of animals on aircraft.
One of the regulations which airlines are seeking to revise or repeal is the "tarmac delay rule," which has significant fines for airlines which breach it. The regulation, which was introduced in 2009, "prohibits U.S. airlines operating domestic flights from permitting an aircraft to remain on the tarmac for more than three hours without deplaning passengers, with exceptions allowed only for safety or security or if air traffic control advises the pilot in command that returning to the terminal would disrupt airport operations."
The rule was introduced after passengers were subjected to lengthy delays in excess of six hours without access to food or water and since its introduction airlines have been fined millions of dollars when breaching the regulation.
Further repeal is sought for the regulations which require airlines and travel sites to advise customers of the total cost of their tickets including surcharges and taxes. In a submission to DOT seen by the Times, Delta Air Lines contends that by showing a customer the total price "'distorts consumers views' of what they pay for airline service (as opposed to what they pay in government-imposed fees and taxes), causing consumer confusion and engendering negative views of airfares."
Repeal of this rule would follow the DOT's freezing of the Transparency of Airline Ancillary Service Fees regulation in December 2017, which was deemed 'unnecessary as the Department's existing regulations already provide consumers information regarding fees for ancillary services, including baggage fees.'
In its December ruling not to adopt the Transparency of Airline Ancillary Service Fees regulation, DOT cited the cost to airlines of implementing the rule and this seems to be at the core of airlines opposition to the consumer protections implemented since 2008.
While such rollbacks of consumer protection rights within the airline industry will be subject to public consultation, a particular irony is that the DOT relaunched their website in November 2017 as 'the first step in the Department's plan to redesign and simplify the aviation consumer information available on its website.'
The site, which gives access to passengers on their rights when it comes to disruptions, mishandled baggage etc., also makes available reports on the 12 airlines required to report to the DOT on a variety of issues affecting their operations.
What will be of particular interest is whether airlines are seeking to revoke the regulation enacted in 2016, which requires them to be party to such reporting to the DOT. No dates for all concerned parties to discuss and review regulation revision and repeal have as yet been confirmed.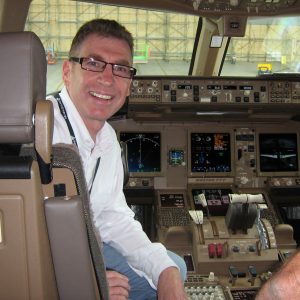 John has always had a passion for aviation and through a career with Air New Zealand has gained a strong understanding of aviation operations and the strategic nature of the industry. During his career with the airline, John held multiple leadership roles and was involved in projects such as the introduction of both the 777-200 and -300 type aircraft and the development of the IFE for the 777-300. He was also part of a small team who created and published the internal communications magazines for Air New Zealand's pilots, cabin crew and ground staff balancing a mix of corporate and social content.

John is educated to postgraduate level achieving a masters degree with Distinction in Airline and Airport Management. John is currently the course director of an undergraduate commercial pilot training programme at a leading London university. In addition he is contracted as an external instructor for IATA (International Air Transport Association) and a member of the Heathrow Community Fund's 'Communities for Tomorrow' panel.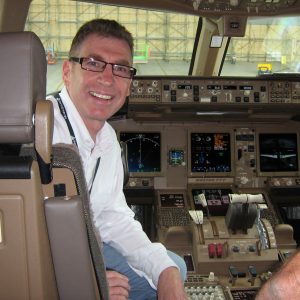 Latest posts by John Flett (see all)