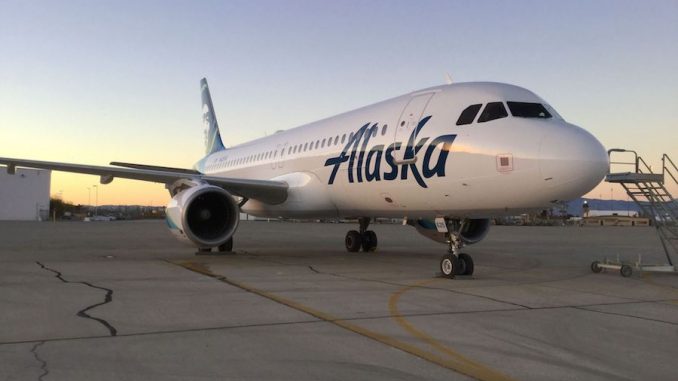 Alaska Airlines announced on Wednesday two additions to its newly-combined outstation at New York's JFK airport. The new service will see a new flight between New York and Alaska's hub in Seattle, as well as a new route between New York and San Jose, Calif., a focus city for the airline.
The newly-announced service from Seattle will feature an early morning flight, leaving Seattle at 7:05 a.m. and arriving in New York at 3:43 p.m. as AS1020. The return flight will leave New York at 6:55 p.m. and arrive in Seattle at 10:26 p.m. as AS1021.
At the time of the flight launch, this flight will be the third daily nonstop flight between the two cities, making it tied for second with American Airlines, behind Delta Air Lines, operating five daily flights, and ahead of JetBlue Airways, operating two daily flights.
Currently, Alaska operates a daily flight between the coastal cities using its Boeing 737-900ER aircraft, which began in 2015 prior to the merger between Virgin America and Alaska. The current sole service between Seattle and New York-JFK is a red-eye flight. AS18 departs Seattle at 9:00 p.m. and arrives the next day at 6:00 a.m. AS7 returns to Seattle at 7:15 a.m., arriving at 10:34 a.m.
Starting June 15, the airline will start an afternoon flight leaving Seattle at 2:20 p.m. and arriving at 10:36 p.m. as AS110 using a Boeing 737-900ER. The aircraft then stays overnight at JFK and returns to Seattle the next day as AS349 leaving New York at 9:30 a.m. and arriving in Seattle at 12:49 p.m. The new early morning service will fill in the gap left by the two current flights.
Additionally, Alaska announced a new route from JFK to its focus city in San Jose, California. The new service will mimic that of the new Seattle route, departing San Jose as AS1036 at 7:05 a.m. and arriving in New York at 3:35 p.m., just 8-minutes before the scheduled arrival of its Seattle counterpart.
The return flight, AS1037, however, leaves New York just over an hour after arriving at 4:45 p.m. and arrives in San Jose at 8:23 p.m., as opposed to the later departure of the return Seattle flight.
On the San Jose to New York route, the airline will be competing with JetBlue Airways' current sole service and Delta Air Lines' new service, beginning less than a month prior on June 9. The difference being is that Alaska will operate an early morning service originating in San Jose and returning, while Delta and JetBlue operate evening service originating in New York and red-eye service on the return. Alaska has the advantage as San Jose is a focus city for the airline.
Perhaps the most interesting aspect about both these routes is that Alaska will be using its newly-acquired Airbus A320 aircraft from Virgin America on both routes. This is the first time post-merger that Alaska has announced a new route offering to a historically Alaska destination from New York-JFK using Virgin Airbus aircraft. This is one of the few routes to feature cross-utilization of Alaska and former Virgin aircraft.
Before the launch of JFK flights, Alaska used JFK's counterpart across the river at Newark Liberty International Airport for its flights to Seattle, Portland, San Diego and San Jose. Following the addition of San Jose, Newark and JFK will be nearly equal in terms of pre-merger Alaska cities served, with San Diego being the only additional city served from Newark over JFK.
Also released by Alaska was the opening of the Alaska Lounge at JFK later this month. The lounge will be the first Alaska Lounge on the East Coast, as its current lounges are in Anchorage, Seattle, Portland and Los Angeles. The airline touts the lounge's features such as a living room area that features a "cool, West Coast vibe" that mimics the vibe of the airline and a barista to make custom coffee drinks.
Currently, only British Airways, which operates the terminal, has lounges. During its tenure in Terminal 4 at JFK, Virgin America never opened a lounge of its own, opting to piggyback off of its British sister Virgin Atlantic, using their lounge, the Virgin Atlantic Clubhouse, at JFK and other airports. Now, eligible Alaska travelers will have use of their own lounge on the East Coast.
The new flights and Alaska Lounge will allow for better connections through JFK with Alaska's Global Partners, including British Airways and Icelandair which both operate out of Terminal 7. The timing of the new flights will allow for better-timed connections, as Icelandair operates an evening flight to Reykjavik and British Airways operates numerous afternoon and evening flights to London.
The expansion of services and cross-utilization of Virgin America aircraft so quickly after the merger is a positive sign for the combined airline and its JFK station.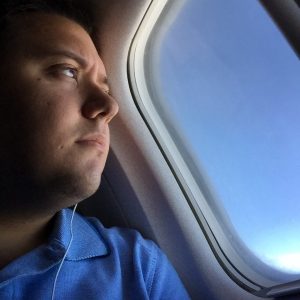 Tom has been flying for as long as he can remember. His first flight memory was on a Song Airlines 757 flying from LaGuardia to Orlando. Back then, he was afraid to fly because he thought you needed to jump off the plane in order to get off. Some years later, Tom is now a seasoned traveler, often flying to places just for the fun of it. Most of the time, he'll never leave the airport on his trips. If he's not at home or at work as a Line Service Technician at Long Island MacArthur Airport, he's off flying somewhere, but only for the day.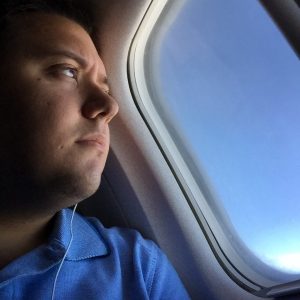 Latest posts by Thomas Pallini (see all)