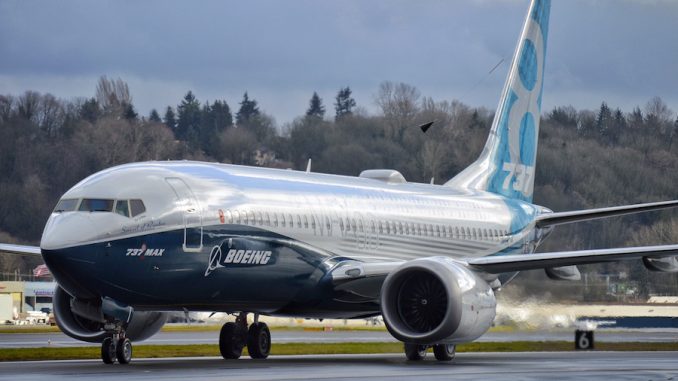 Boeing and Jet Airways jointly announced an order for 75 new 737 MAX aircraft on Wednesday. Neither Boeing nor Jet Airways specified which variant of the MAX family has been ordered.
"Our new order for the additional 75 Boeing 737 MAX aircraft will allow us to deliver a differentiated and world class customer experience to our guest," said Vinay Dube, Jet Airway's Chief Executive Officer. "This additional order reemphasizes our trust and confidence in Boeing and also reaffirms our commitment to operate extremely modern, reliable and fuel efficient aircraft as part of our fleet. This order underscores Jet Airways' commitment to the growth and sustainability of the Indian aviation market."
Jet Airways first ordered 75 MAX aircraft in 2015 in an effort to revamp the airline's fleet. The first MAX plane will be delivered to Jet Airways later this year. On Wednesday, the airline doubled the number of aircraft on order for a total of 150.
"We are honored that Jet Airways has again placed its trust in Boeing with its order for 75 more 737 MAX's" said Dinesh Keskar, senior vice president, Asia Pacific & Indian Sales, Boeing Commercial Airplanes. "These additional 737 MAX airplanes will help Jet Airways continue to be an industry leader by combining a superior passenger experience with reliable and efficient operations."
The 737 MAX has already seen big success with 62 customers and deliveries to airline across the world such as Air Canada, Icelandair, Aerolineas Argentinas, China Eastern Airlines, and Southwest Airlines.
The 737 MAX 7 also recently completed its first flight last month. The newest member of the MAX series will now undergo an intense flight test program and is expected to be delivered to its first customer in 2019.
This story was updated on April 5, 2018 at 12:50 p.m. ET 
Matthew Garcia became interested in aviation at the age of 12 when he installed Microsoft Flight Simulator X on his computer. He was instantly "bitten by the bug" and has been in love with aviation ever since. Matthew took his first introductory flight in 2013 and began normal flight training in February of 2015. Over the years, Matthew's love and knowledge for aviation has grown tremendously, mainly due to FSX. Garcia flies highly advanced aircraft in a professional manner on a highly complex virtual air traffic network simulating real world flying. In 2016 Matthew achieved his private pilot certificate from the FAA. Now he studies journalism at the University of Nebraska at Omaha.
Latest posts by Matthew Garcia (see all)