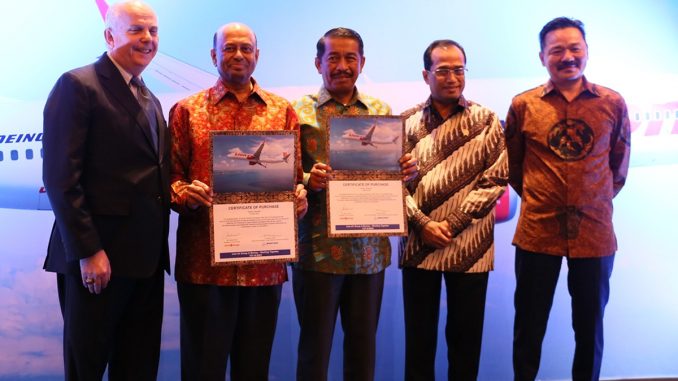 Valued at over $6.2 billion, Lion Air Group and Boeing announced an order for 50 Boeing 737 MAX 10 aircraft on Tuesday. The aircraft is the largest variant in the 737 MAX family and can seat a maximum of 230 passengers in an all-economy configuration. Boeing plans to deliver the first MAX 10 after 2020.
"Lion Air [is] very excited to be a launch customer of the latest version of the 737. This airplane delivers a new level of fuel efficiency and operating economics and fits in perfectly with our fleet of modern airplanes," said Edward Sirait, President Director, Lion Air Group. "We are proud to continue our tradition of innovation at Lion Air as we again lead the way with new airplane technology."
According to Reuters, the airline placed a provisional order for the 50 737 MAX 10s in June 2017. Prior to Lion Air confirming the order, it was listed on the Boeing website as an unidentified customer. In total, the Lion Air Group has 243 737 MAX planes on order right now. Eight MAX 8s have been delivered and one MAX 9.
Lion Air's subsidiary Malindo Air quietly took delivery of a Boeing 737 MAX aircraft in May 2017. A few weeks ago, Thai Lion Air, another subsidiary of the group, took delivery of the first and third largest variant of the 737 MAX 9 as it was the first airline to purchase the plane. Lion Air will join 15 other airlines who have ordered over 300 MAX 10 planes. Lion Air will be the second largest operator of the 737 MAX 10, behind United Airlines which recently converted 100 of its 161 MAX orders to the largest variant.
Dinesh Keskar, senior vice president, Asia Pacific & India Sales, Boeing Commercial Airplanes said: "We are honored that Lion Air Group, one of the most innovative and fast-growing carriers, has once again placed its trust in the 737 family. With the 737 MAX 10, Lion Air will have a range of efficient and reliable options to optimize their network to serve their customers and grow profitably."
Boeing first announced the 737 MAX 10 as a direct competitor to the Airbus A321neo, which can seat 240 passengers in an all-economy configuration. While the MAX 10 has a range of 3,800 miles, the A321neo can fly about 4,600 miles, but the MAX 10, however, has a five percent lower trip cost than the A321neo.
After the announcement, Lion Air Group's co-founder Rudi Kirana also stated that the carrier plans to create a new airline in a Southeast Asian country, with many believing that the country for its newest airline will be Vietnam.
He continued to state that a MoU (memorandum of understanding) would be signed in two to three weeks for the purchase of an unannounced number of Boeing 787 Dreamliners. Kirana did not elaborate if the aircraft will be a replacement for the three A330s they currently offer or where the 787s would be based.
Since its first flight in 2000, Lion Air has quickly expanded and was removed from the list of blacklisted airlines to fly into the European Union in 2016. With new planes, the airline will continue its rapid expansion with new routes and destinations.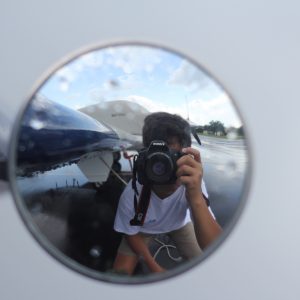 Mateen has been interested in aviation from a very young age. He got his first model airplane at six and has been airplane spotting since he was nine years old. He has always had a passion for aviation and loves learning about different aspects within the industry. In addition to writing for AirlineGeeks, Mateen is also an editor for his high school's newspaper. You can also find him on Instagram (@Plane.Photos) where he enjoys sharing his aviation photography with thousands of people everyday.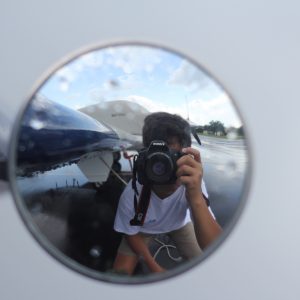 Latest posts by Mateen Kontoravdis (see all)