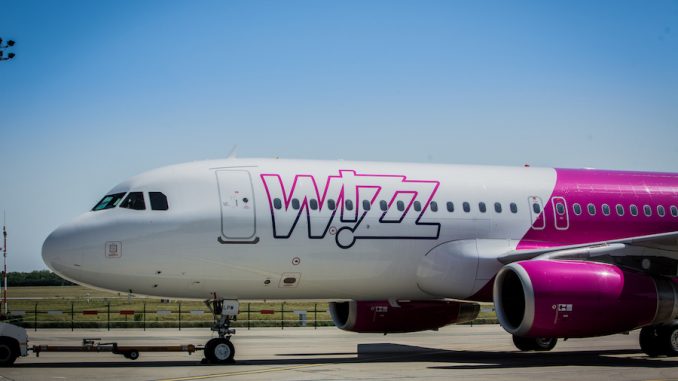 Wizz Air has become the latest airline seeking to "futureproof" their business in a post-Brexit Britain by securing an Air Operator's Certificate (AOC) and Operating License (OL) from the United Kingdom's Civil Aviation Authority (CAA) beginning operations as Wizz Air UK this week. The new certifications come as uncertainty mounts regarding access to markets following the UK leaving the European Union Common Market.
This follows a similar strategy by Ryanair, Norwegian Air Shuttle and EasyJet. EasyJet obtained a European license in Austria last year to maintain access to European Union countries and Norwegian Long Haul, with its  Irish AOC, has recently established a subsidiary for its UK flights named Norwegian Air UK since it has a hub at London's Gatwick Airport.
The Hungarian low-cost carrier is investing over $850 million into the UK operation with the announcement that eight brand new Airbus A320 and A321aircraft will be online by the end of 2018.
Speaking on Thursday, the day the first Wizz Air UK flight departed London Luton for Bucharest, Romania, Wizz Air CEO József Váradi  said, "While Wizz Air UK is a key part of our Brexit contingency plan, it is also the first genuine ultra-low-cost carrier licensed in the UK and is the natural next step in the development of our UK business, putting us in a strong position to take advantage of opportunities that may arise in what remains Europe's largest travel market."
Wizz Air is the largest low-cost carrier operating into and out of Central and Eastern Europe servicing 144 destinations in 43 countries. Wizz Air UK will operate to 74 destinations in 23 countries from 9 UK airports offering almost 9 million seats, an increase of 14% over 2017. The new operation will provide an employment boost with over 300 direct jobs for pilots, cabin crew and management roles created for Wizz Air UK at their Luton base, 35 miles north of the City of London.
Wizz Air's expansion at London Luton (LTN) coincides with the airport's aspiration to cater to 36-38 million passengers by 2050. By comparison, in 2017, almost 16 million passengers traveled through LTN.  The phenomenal growth at LTN has come as a result of the increased demand for air travel in the UK and the restraints of a filled-to-capacity Heathrow Airport, London's primary international airport.
Stansted Airport, which is 45 miles to the east of LTN, has also seen tremendous growth particularly as a result of the expansion of Ryanair's operation. In the Financial Times, Mr. Váradi described Wizz as an heir to Ryanair, saying his airline was "the new kid on the block trying to refine the model and get better outputs."
Such is Wizz Air's confidence for growth, it has orders for 273 aircraft to be delivered by 2026, and currently operates a fleet of 86 aircraft from the A320 family. However, with Brexit less than a year away and still no clear indication of the Air Service Agreements (ASA), which will be in place between the UK and EU, you would think that airline CEOs would show concern.
However, Mr. Váradi remains confident of life after March 2019: "It's safer to have a UK airline to make sure we preserve the rights we have been enjoying. In our view, Brexit is going to be a well-managed process in the end . . . It's in the interest of all parties."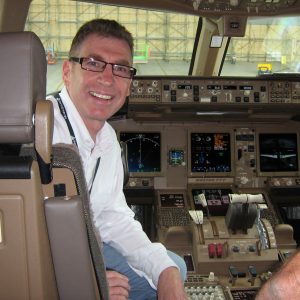 John has always had a passion for aviation and through a career with Air New Zealand has gained a strong understanding of aviation operations and the strategic nature of the industry. During his career with the airline, John held multiple leadership roles and was involved in projects such as the introduction of both the 777-200 and -300 type aircraft and the development of the IFE for the 777-300. He was also part of a small team who created and published the internal communications magazines for Air New Zealand's pilots, cabin crew and ground staff balancing a mix of corporate and social content.

John is educated to postgraduate level achieving a masters degree with Distinction in Airline and Airport Management. John is currently the course director of an undergraduate commercial pilot training programme at a leading London university. In addition he is contracted as an external instructor for IATA (International Air Transport Association) and a member of the Heathrow Community Fund's 'Communities for Tomorrow' panel.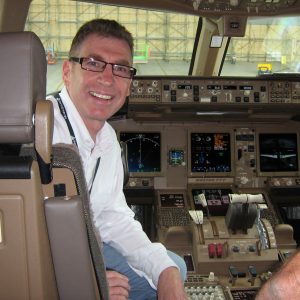 Latest posts by John Flett (see all)