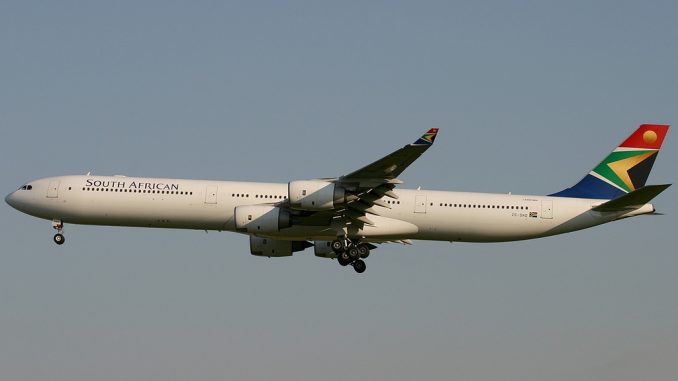 South African Airways (SAA) is facing an uncertain future after reporting its seventh straight loss for the latest fiscal year 2017-18. The 5.7 billion rand (445 million dollars) loss, a figure more than double that expected, is the largest since the airline reported a 6.1 billion rand (476 million dollars) loss result in 2015 and follows the  5.6 billion rand (437 million dollars) loss reported last year.
South Africa is facing enormous challenges as a country with President Jacob Zuma's time as leader being labeled a "disaster" for the nation by former Finance Minister Trevor Manuel. In a speech to academics this week, Manuel cited the complacent attitude to corruption under Zuma's presidency which has eroded government-owned assets such as SAA, and labeled the rising threats of poverty, inequality and unemployment as immediate concerns.
Bloomberg reports that the national carrier has been under intense scrutiny following "irregular expenditure under previous management including suspended Chief Financial Officer (CFO) Phumeza Nhantsi." The government of South Africa intervened last October by replacing several members of the state-owned airline's board.
One of those caught up in the shake-up was the chairwoman who had also been involved with disgraced former President Jacob Zuma's charitable foundation. The investigation into the 'irregular expenditure' is expected to be completed by September and a report by the interim CFO into the value of SAA's assets is due to be finished this month.
To steer SAA forward, the South African government has scheduled bi-weekly meetings between the airline and the South African Treasury. This follows a request from SAA CEO Vuyani Jarana of the need for an immediate 5 billion rand (401 million dollars) injection with further cash needed for future debt repayments.
In the South African parliament this week, a meeting to discuss SAA's fate was canceled when opposing parties could not reach an agreement as to whether the meetings should be held in private or public. Concern from the opposition party was that the bailout had already been authorized without the required parliamentary oversight.
Potential strategic options for the airline include a restructuring of the airline's ownership and a possible merger with low-cost airlines Mango and SA Express, which is itself close to collapse. Immediate options have been to reduce connectivity to destinations such as London and increase regional flights to West Africa. Talks have also been held with employee groups with regard to opportunities to increase productivity.
Despite the uncertainty facing its future, the airline is remaining optimistic with Bloomberg reporting that the airline expects to turn a profit in 2021. However, some analysts are questioning whether SAA will be able to remain in operation to reach that goal.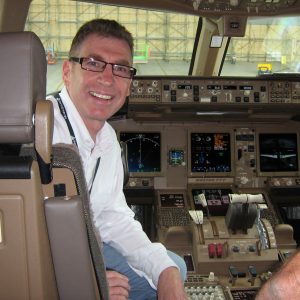 John has always had a passion for aviation and through a career with Air New Zealand has gained a strong understanding of aviation operations and the strategic nature of the industry. During his career with the airline, John held multiple leadership roles and was involved in projects such as the introduction of both the 777-200 and -300 type aircraft and the development of the IFE for the 777-300. He was also part of a small team who created and published the internal communications magazines for Air New Zealand's pilots, cabin crew and ground staff balancing a mix of corporate and social content.

John is educated to postgraduate level achieving a masters degree with Distinction in Airline and Airport Management. John is currently the course director of an undergraduate commercial pilot training programme at a leading London university. In addition he is contracted as an external instructor for IATA (International Air Transport Association) and a member of the Heathrow Community Fund's 'Communities for Tomorrow' panel.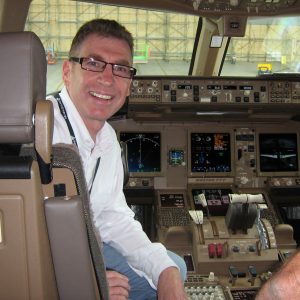 Latest posts by John Flett (see all)