In early April, Emirates President Sir Tim Clark held a press conference in Hamburg, Germany. This was just a few days after the airline had announced they would be cutting flights to their destinations in Florida, causing many to speculate that maybe the Gulf carrier was expanding too quickly for their own good, maybe not carrying the loads necessary to continue the flights. But Clark revealed the real reason.
"We're a tad short in pilots," he said. "But should be alright by September or October."
He went on to discuss the difficulties Emirates continues to have competing with the contracts Chinese carriers are offering pilots all over the world to come fly for them. Airlines across China regularly offer pilots contracts up to and surpassing $300,000 per year to take on a job there. Additionally, those contracts can often allow them to commute from homes around the world, something Emirates—like other Gulf carriers—does not offer.
Soon after, the airline again announced cuts in frequency to six destinations around the world, from London Heathrow to Bangkok. Despite that, Emirates merely reducing the frequency of a few routes did not seem like cause for alarm. They continued to fly the world's largest fleet of Airbus A380 in addition to hundreds of Boeing 777 without issue.
But as April came to a close, that began to take a turn. Various media outlets began to report the airline would begin parking planes at Dubai World Central Airport, including 36 777s and 10 A380s over the course of three months. That, in total, represents 18 percent of the Emirates fleet and a huge setback for the airline.
This all came despite the fact that Emirates' pilots salaries continue to be tax free up to $100,800, according to Airline Pilot Central, and covers housing expenses in addition to various other costs for pilots and their families.
But for many, the perceived downsides to flying for Emirates outweigh the benefits. One glaring difficulty for many working at the airline is the schedule. A large portion of Emirates's flights leave the airport between the hours of midnight and 4 a.m., making it difficult for many to adjust to the schedule of Dubai even while living there full time. On top of that, an average pilot at Emirates will work approximately 90 hours per month, compared to a rough average for U.S. domestic carriers of 75 hours each month, though it is possible to do more.
On a different note, the UAE also has relatively loose regulations on how many pilots must be on a plane for long-haul flights, so, unlike at U.S. airlines—which require three pilots for a flight between eight and 12 hours and four pilots for flights over 12 hours—the airline is at liberty to put fewer pilots on longer flights.
Despite that, the airline has, for a long time kept four pilots on the majority of their ultra-long-haul flights. But on Friday, it was reported that, beginning July 1, flights to Rio de Janeiro, Boston, Sydney, Sao Paulo, New York, and Melbourne will only be staffed with three pilots, meaning each pilot will be given much less time to rest on the journey.
Pilots, both in the UAE and here in the U.S. are worried at the ramifications of this move, as pilots for the Gulf carrier already report much more fatigue than their counterparts around the world as a result of their schedules. So with now reduced rest, already short layovers, and odd flight times, many are not yet sure how much further Emirates can stretch their pilots before it truly becomes an issue.
But something will need to change soon, or the airline will risk some real operational difficulties all because they outgrew their staff.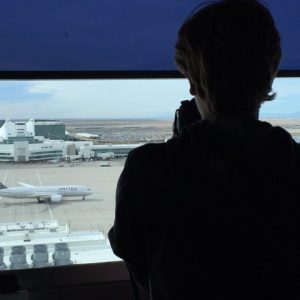 When he was just six months old, Parker took his first flight. From that point, he was destined to love aviation. His mom worked for Southwest Airlines much of his family have been frequent flyers on American Airlines for years, just as Parker is now. In 2015, Parker, inspired by aviation accounts on Instagram, decided to create an account of his own, and he hasn't stopped spotting since. On top of that, Parker has been writing for his school paper since his freshman year and has been writing and doing photography work for AirlineGeeks since August 2016.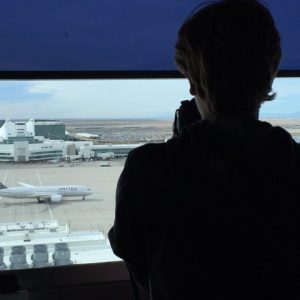 Latest posts by Parker Davis (see all)