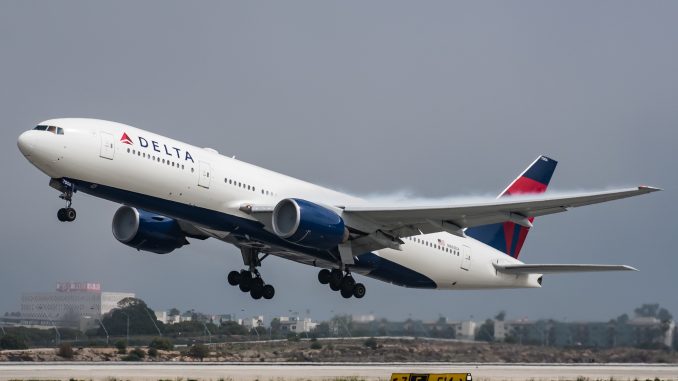 Since its relocation to Terminals 2 and 3 at Los Angeles International Airport (LAX) in May 2017, Delta Air Lines has had to abandon its recently upgraded Terminal 5 and new Delta ONE Lounge which both debuted in 2015. The move was unfortunate but strategic, allowing Delta to add more than 7 passenger gates and allow better access to the Tom Bradley International Terminal (TBIT) for its passengers and SkyTeam partners.
Delta Air Lines has made LAX one of the most important hubs of its network. From Los Angeles, the airline operates more than 170 daily flights and connecting more passengers to partner airlines than anywhere else in the United States.
Although there is now less congestion in the terminals and increased gate capacity, it is now more inconvenient for passengers needing to connect to another Delta flight or partner flight in another terminal. Although the Tom Bradley Terminal and Terminals 2 and 3 on the north side of the central terminal area are located close to each other, they are not connected airside like Terminals 5 and 6 are, requiring a trip outside security.
The ultimate plan for Delta is to connect Terminals 2 and 3 together with the Tom Bradley Terminal. Previously when Delta operated at Terminal 5, passengers were able to connect to partner airlines at the TBIT airside by going through the tunnel linking Terminal 5 to Terminal 2 and the airside connector linking Terminal 4 with the TBIT. While it was a long walk, it beat having to go through security again.
Now, for Delta passengers connecting to another Delta flight in another terminal, they have to allow themselves extra time to get between gates using the airside shuttle. Due to the lack of easy mobility between the two and a dependence on the shuttle, there are currently two Delta SkyClubs in each of the terminals.
Operationally, Delta is actually doing quite well at LAX. From June 2017 to March 2018, the airline improved its on-time performance with improved taxi times and more efficient tarmac operations. The alleyway between Terminals 2 and 3 have been converted from a single to dual-lane operations, allowing planes to proceed through the alleyway at the same time. Taxi times have also been reduced by more than eight minutes.
Delta Sky Way LAX
It's been a year since the big move, but Delta and Los Angeles World Airports (LAWA) have finally approved for the construction of Delta Sky Way at LAX. Delta will partner with LAWA and concessionaire Westfield to upgrade and modernize Delta's dated LAX terminals and finally link Terminals 2, 3 and the Tom Bradley Terminal through airside connectors. This will enable seamless connections for Delta and its Skyteam partners without relying on a shuttle.
Currently, only the TBIT and Terminals 4 through 8 on the south side of the Central Terminal Area, excluding American Eagle's remote terminal, are connected airside. With the completion of Delta Sky Way, all terminals at LAX, except for Southwest Airlines' Terminal 1, will be connected airside through a series of airside connectors and underground tunnels.
Delta will also add a dedicated baggage recheck and security checkpoint for travelers connecting from international to domestic flights, cutting down on congestion at the airline's pre-security check-in counters and security checkpoints for passengers originating in Los Angeles.
Furthermore, the interior, exterior and facilities of LAX's dated Terminals 2 and 3 will be modernized to reflect a new era of growth and innovation in Los Angeles. CEO of Delta Air Lines Ed Bastian said the goal is to give Delta travelers at LAX a premier airport experience.
"The Delta Sky Way at LAX project is a once-in-a-generation opportunity to invest in and transform the airport experience in partnership with LAWA and the City of Los Angeles," Bastian said. "Delta is excited and proud to be leading the way not just in LA but in our hubs across the country, with more than $12 billion in airport infrastructure investments in progress over the next few years."
Although Delta benefits from Terminal 2 being one of the few terminals at LAX to have been gutted and upgraded with Westfield in the recent years, Terminal 3 (formerly used by Virgin America, Frontier and Spirit) is still in its old shell and is lacking in food and beverage options since its days as a low-cost terminal.
Since the move to Terminals 2 and 3, Delta has opened an interim Delta ONE check-in area, although it is not a private lounge like it was in Terminal 5, and is currently expanding the space of its Sky Club at Terminal 3, which served as the former Virgin America Loft lounge. Furthermore, LAWA and Westfield introduced a new retail and dining lineup inside Terminal 3 in December 2017.
Although Terminal 3 is still an eyesore with the Delta Sky Way project underway, it will soon be completely reconstructed and upgraded to give travelers an enhanced experience. Both terminals will feature more natural lighting, more gate-area seating, new gate areas, convenient and contemporary restroom facilities, and more premium retail and dining facilities offered by Westfield in the future.
There will be state-of-the-art upgrades and finishes to the entire terminal, and travelers will also enjoy more access to power in the gate areas and faster baggage handling with an integrated in-line baggage system.
Delta plans on beginning construction this fall and will soon advise travelers of the inconveniences they might face during the five-year construction period. Delta is advising LAX travelers to check the Delta app for terminal and gate information and to arrive early for their flights.
When the Delta Sky Way is completed, most likely to occur in mid-2023, Delta will operate an entirely-connected 27-gate complex complete with premium facilities and finishes. In addition, the Delta ONE check-in space will be back to its former glory and Delta will have an entirely new Sky Club for LAX.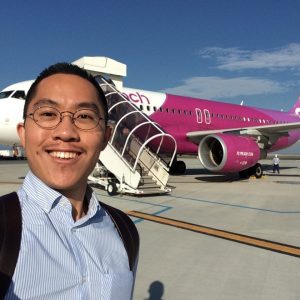 Most people hate long flights or overnight layovers, but Albert loves them. The airport and flying parts of traveling are the biggest highlights of any trip for him – as this avgeek always gets a thrill from sampling different airline cabin products and checking out regional developments happening at local U.S. airports. He's flown on almost every major carrier in the U.S. and Asia Pacific, and he hopes to try out the new A350s soon.

Albert recently completed his undergraduate studies in Business Accounting at USC in Los Angeles and he is currently recruiting for a corporate analyst position at one of the U.S. legacy carriers. During his college years, he interned at LAX for Los Angeles World Airports working behind-the-scenes (and on the ramp) in public relations and accounting. Outside of writing for AirlineGeeks, he enjoys trekking the Hollywood hills, visiting new hotspots throughout SoCal, and doing the occasional weekender on Spirit Airlines.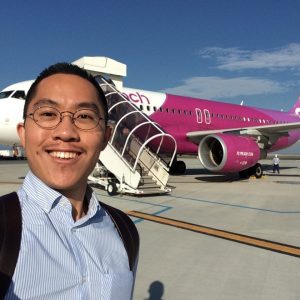 Latest posts by Albert Kuan (see all)