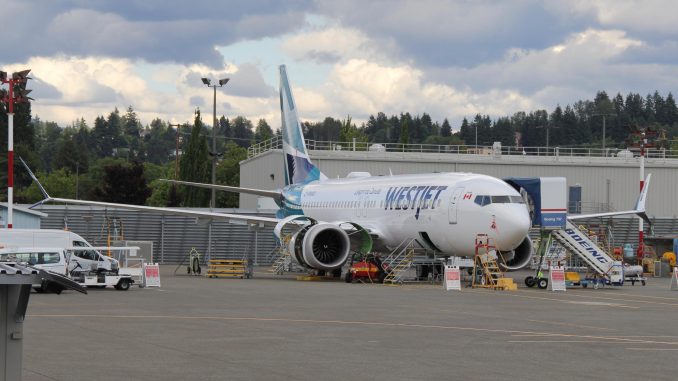 Earlier this week, WestJet's latest Boeing 737 MAX 8, registered as C-FNWD/308, was seen at Boeing Factory in Renton, WA. It still does not have a delivery date, but its CFM International's LEAP-1B engines are already installed and its painting has been completed. The aircraft is the first one to wear WestJet's new livery, which will be adopted by the totality of its fleet in two separate stages.
All new aircraft will be delivered with the new livery, both the 49 737 MAX pending (from models -7, -8 and -10) and the 10 787-9 Dreamliner fleet on order. Regarding the current fleet, its livery will be changed while each aircraft enters the hangar for a major maintenance overhaul.
Aircraft painted in the new livery will show a nearly all-white fuselage, with the distinctive "WestJet" in all-blue letters. A significant change from the current livery, which has "WestJet" painted in a two-color scheme.
Also, the aircraft will read "The Spirit of Canada" on a side, with the matching French translation "L'esprit du Canada" on the other. The tail will have blue, white, turquoise and grey design with a clear inspiration in one of Canada's symbols: the maple leaf. The aft will complete the design with a similar color palette.
One of the 737 MAX's most recognizable features is the Advanced Technology winglet, and WestJet's livery will take full advantage of the design, as the external side will carry blue and turquoise with a white detail, and the internal side will be almost all-white.
It is unclear when C-FNWD will be ready for delivery, but it is clear that the new livery fits the MAX perfectly and the WestJet's new identity will stand out both on the ground and in the air.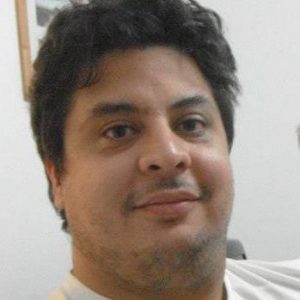 Since a little kid, Pablo set his passions in order: aviation, soccer, and everything else. He has traveled to various destinations throughout South America, Asia, and Europe.

Technology and systems expert, occasional spotter, not-so-dynamic midfielder, blogger, husband, father of three cats; he believes that Latin America's aviation industry past, present, and future offer a lot of stories to be told.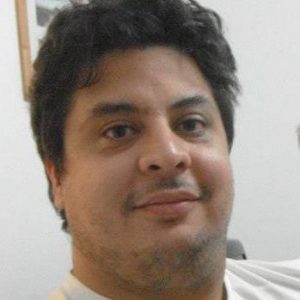 Latest posts by Pablo Diaz (see all)