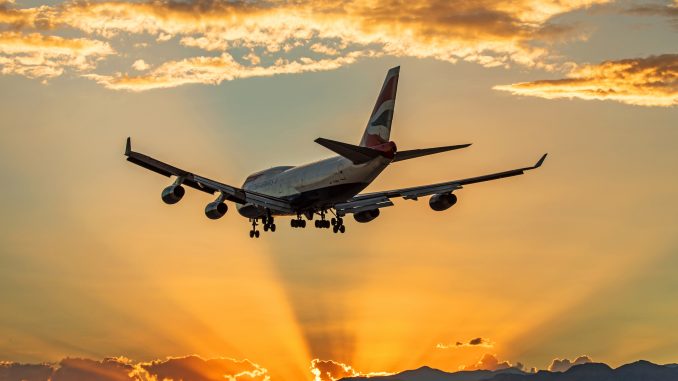 The aviation industry is known for having high costs. Multi-million dollar machines fly across the world carrying passengers seeking a bargain. It's hard to run a consistently profitable airline when so many factors impact profitability; competitors could be waging a fare war, geopolitical events can be killing demand, or the biggest cost of running an airline can increase. That cost is fuel.
Aviation fuel is needed to power planes and without it, there really isn't much of an industry moving people around. In addition, there isn't too much a company can do to reduce fuel costs. Sure, airline management can introduce new efficiency metrics to burn less fuel or they can buy fuel-efficient airplanes. However, at the end of the day, there still is a net minimum of fuel that needs to be burned to move planes from Point A to Point B.
All through 2018 one question has been popping up across nearly every airline earnings call. The question generally revolves around what the airline will do to combat rising fuel prices. It's a challenging question; airlines are facing pressure when it comes to pricing due to low-cost carriers offering lower fares and on the other side are experiencing higher fuel costs.
There are strategies that can be used to help mitigate rising fuel costs such as fuel hedging. However, not all airlines do this and sometimes it ends up hurting more than it helps.
Raising Fares and Cutting Capacity
The price of jet fuel has gone up 50 percent in the past year and it seems like the route many airline executives are taking to combat this is by increasing ticket prices. Other options include cutting capacity on less profitable routes and increasing ancillary fees and fuel surcharges.
Delta Air Lines this past week was the most recent U.S. carrier to announce that it is cutting its profit forecast in light of an increase in fuel prices. American Airlines mentioned in May that it is estimating an increase of $2 billion in fuel costs this year.
Fare increase will likely be seen after the summer season dies down and airlines reduce some capacity. It is also possible that newly planned routes or routes that generally aren't profitable may see cuts in capacity or cancellations entirely.
United Airlines announced a zealous growth plan earlier in 2018 that was taken quite negatively by investors. Given the new circumstances of increasing fuel costs, the airline may want to take a more cautious approach when it comes to adding capacity.
Increased Ancillary Fees and Fuel Surcharges
In terms of ancillary fees, airlines can try to make up for increased fuel costs by charging more for ancillary services such as checked bag fees, seat assignments, meals, and more.
In addition, fuel surcharges may start to make a reappearance in some international markets. Stand-alone fuel surcharges are not allowed in on domestic U.S. routes, so most will appear on international flights.
However, it isn't as simple as just adding on an extra charge to the ticket price. Customers are generally very sensitive to increased costs when it comes to airfare. Ticket pricing isn't generally entirely reflective of true costs. Pricing is generally a blend of costs, demand, competitor pricing, and more.
Airlines can impose fuel surcharges and increase the overall ticket pricing but a competitor with a cheaper operating structure can do the same and still provide a lower more competitive fare.
The past few years of highly profitable operations are starting to stabilize and airlines can no longer enjoy cheap fuel.
It will be interesting to see how the plethora of low-cost carriers flying over the Atlantic will handle this. It's likely there won't be so many bottom dollar fares to fly to that one island in the Atlantic Ocean.

Hemal took his first flight at four years old and has been an avgeek since then. When he isn't working as an analyst he's frequently found outside watching planes fly overhead or flying in them. His favorite plane is the 747-8i which Lufthansa thankfully flies to EWR allowing for some great spotting. He firmly believes that the best way to fly between JFK and BOS is via DFW and is always willing to go for that extra elite qualifying mile.

Latest posts by Hemal Gosai (see all)