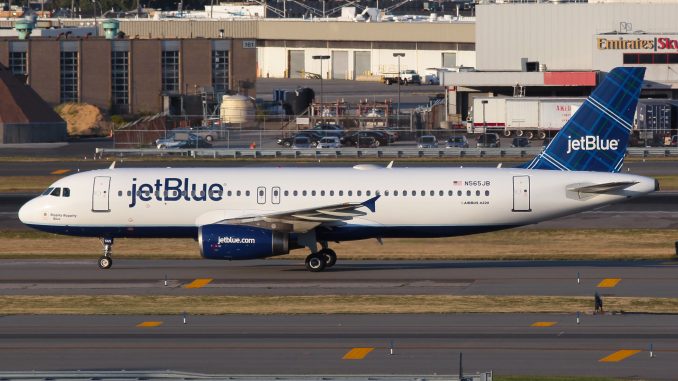 After significant consolidation and concentration of the U.S. aviation industry, there is now the possibility of a new airline entering the buoyant market. Airline Weekly is reporting that TAP Air Portugal co-owner and JetBlue Founder David Neeleman is raising capital to launch a new low-cost carrier (LCC) in 2020 with a fleet of Bombardier CS300 aircraft.
Formal publication of the story comes after online speculation where as late as Friday at a TAP event in New York attended by AirlineGeeks, the executive batted away rumors of a U.S. start-up saying that the U.S. was no longer his strong suit. As well as founding JetBlue, Neeleman has previous low-cost experience with Southwest Airlines and was involved in the start-up of Canada's WestJet and Brazil's Azul.
After a time when U.S. skies have seen the livery of legacy carriers such as Continental, Northwest and US Airways disappear from the skies, Virgin America cease to be and the rumoured possibility of further consolidation ahead with a long-touted Allegiant and Spirit merger, news of the new entrant, called Moxy Airlines, is a positive indication of the current state of the airline industry. At the time of writing, there has been no link discussed with the name of the start-up and the successful chain of Moxy hotels run by Marriott.
Bloomberg News reported early Monday that Neeleman has yet to formally comment on the story and the news that an order for 60 CS300 has been secured. The utilization of the capabilities, operationally and economically, of the Bombardier aircraft would be key to the strategy of Moxy. Early reports saying that that the network of the airline would involve a point-to-point schedule servicing secondary airports such as Burbank, Providence and Fort Worth.
With details of Moxy's onboard product offering also yet to be confirmed, Airline Weekly reports some close to the airline as saying that the model will be closer to JetBlue than to Spirit.
Costs for start-up airlines are notoriously expensive, having increased substantially since the turn of the century, but it appears that Neeleman has recruited some high-powered investors. Airline Weekly names as investors in Moxy current Chairman of United Continental Holdings, and former Air Canada CEO, Robert Milton and Henri Courpron, currently a member of the board of directors of Azul.
Until July last year, Coupron sat on the board of TAP Air Portugal and is a former CEO of International Lease Finance Corporation (ILFC) where Milton has served as an independent director. Coupron's Linkedin profile also lists him as chairman of Plane View Partners a company with a "focus on strategy, business model development, investor support, M&A, and select aircraft advisory work." He also has a long-standing relationship with Airbus as a former President and Chief Executive Officer of Airbus Industries, North America. Airbus is set to close a deal with Bombardier on July 1 for a controlling stake in the C-series.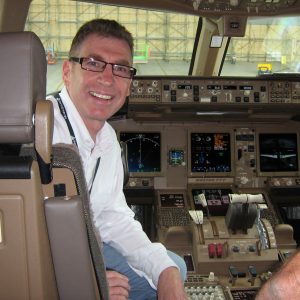 John has always had a passion for aviation and through a career with Air New Zealand has gained a strong understanding of aviation operations and the strategic nature of the industry. During his career with the airline, John held multiple leadership roles and was involved in projects such as the introduction of both the 777-200 and -300 type aircraft and the development of the IFE for the 777-300. He was also part of a small team who created and published the internal communications magazines for Air New Zealand's pilots, cabin crew and ground staff balancing a mix of corporate and social content.

John is educated to postgraduate level achieving a masters degree with Distinction in Airline and Airport Management. John is currently the course director of an undergraduate commercial pilot training programme at a leading London university. In addition he is contracted as an external instructor for IATA (International Air Transport Association) and a member of the Heathrow Community Fund's 'Communities for Tomorrow' panel.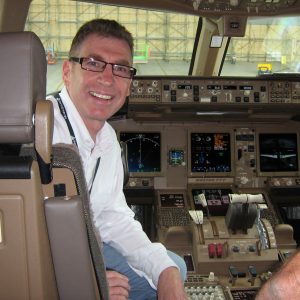 Latest posts by John Flett (see all)