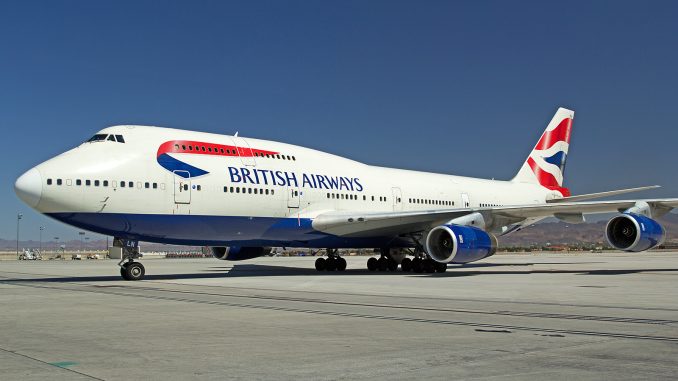 Over 100,000 flights are operated daily across the world, ranging from a couple dozen miles to thousands on aircraft that vary in size from that of a family car to a veritable cruise ship in the sky. With all those aircraft and all those routes comes one goal for airlines: to make as much money as possible. In that regard, a few routes reign supreme.
Official Airline Guide, which has in the past compiled master lists of the world's longest and busiest flights, released a list of the top ten revenue-earning routes in the world by airline, with each route finding their own claim to fame as the top money-makers in the industry.
The list is as follows:
British Airways: New York (JFK) to London (LHR)  — $1.04 billion
Qantas Airways: Melbourne (MEL) to Sydney (SYD) — $855 million
Emirates Airline: London (LHR) to Dubai (DXB) — $819 million
Singapore Airlines: London (LHR) to Singapore (SIN) — $710 million
American Airlines: Los Angeles (LAX) to New York (JFK) — $698 million
United Airlines: San Francisco (SFO) to Newark (EWR) — $688 million
Cathay Pacific: Hong Kong (HKG) to London (LHR) — $632 million
Qatar Airways: London (LHR) to Doha (DOH) — $553 million
Air Canada: Vancouver (YVR) to Toronto (YYZ) — $552 million
Singapore Airlines: Sydney (SYD) to Singapore (SIN) — $544 million
While some routes at first glance appear to be clear money makers, others may surprise the average traveler. Below is a deeper dive into some of the expected and unexpected routes that earned a spot in the top ten list.
#1: British Airways from New York JFK to London Heathrow
This route, for most, would come as no surprise. And as the only route to earn over $1 billion, it is clearly something special. Depending on the day, British Airways operates around 15 flights on the route alone over the course of the day, including everything from the early morning departure out of JFK to the late-late night flight leaving the U.S. East Coast.
As the entirety of this list will show, money is made in business travel, and this route connects two of the world's key business destinations. British Airways has simply been able to top the market and leverage its valuable slots at London Heathrow, even as carriers like American Airlines, Virgin Atlantic, and others continue to operate more flights between New York's and London's two largest airports.
#2: Qantas Airways from Melbourne to Sydney
If there could be one seemingly outlier on this list, this would be it. Every other flight of the ten reliably tops five hours in length, with some, such as Singapore Airlines's route to London, even nearing ultra-long-haul status. Most of the other routes are commonly populated by Boeing 777s and Airbus A380s holding hundreds more passengers than the Boeing 737s that are the regular sight between Melbourne and Sydney.
But what the route lacks in aircraft capacity it made up for in frequency. Qantas operates over two dozen daily flights between the two airports, but that still represents a relatively small fraction of the approximately 70 aircraft that take to the skies each way daily on the route. Simply put, the market between Melbourne and Sydney is as strong as any other, and Qantas has capitalized.
#3: Emirates from London Heathrow to Dubai
Though it sits directly behind Qantas' big domestic success, this route could be a complete 180 from what makes that route tick. For Emirates, especially between London and Dubai, what makes them money is the sheer size of the Airbus A380. The carrier has come to thrive off of the large jet, only needing to operate five or six flights daily in order to earn over $800 million in revenue.
This flight also has another important distinction, earning the most money per flight hour at $25,380. Again, much of this can be attributed to the A380. For example, Qantas would have to fly their 737 nearly three hours to accrue the same number of passenger flight hours as the Emirates A380 does in one hour, even as the A380 costs much more to operate each hour than its smaller Boeing cousin.
#5 and #6: American Airlines from Los Angeles to New York-JFK and United Airlines from San Francisco to Newark
The first American carrier stands at fifth place on the list, connecting the two most populous metropolises in the U.S. Both hubs for huge businesses, but also tourism hubs, this route represents the quintessential connection between the U.S. East and West Coasts. The route that sits in sixth place, United's San Francisco to Newark route, accomplishes much the same thing.
In both cases, the route represents the airline's favorite way to get people from one side of the continent to the other. Both of those routes link two hubs—one chiefly transatlantic and the other mostly transpacific—with the other, facilitating the process of getting from coast to coast and even beyond. And with the U.S. still holding onto the title of the world's largest airline market, those flagship routes mean a lot to the airlines operating them.
#9: Air Canada from Vancouver to Toronto
The second to last flight on the list is one that sounds surprising. But it seems to line up very well with number five and number six. Air Canada, oftentimes along with Aeromexico, can often be seen as the forgotten North American airline. After all, three of the world's largest airlines are headquartered just one country away. But as the flag carrier, Air Canada is truly Canada's airline.
The airline operates over 15 flights per day between its two hubs, with aircraft ranging in size from the Airbus A321 to the Boeing 777-300ER. The route continues to grow revenue by connecting Canada's first and third largest cities. And while it may not make quite as much as British Airways does on their flight from New York to London, Air Canada is bringing in over $500 million from one flight from British Columbia to Ontario.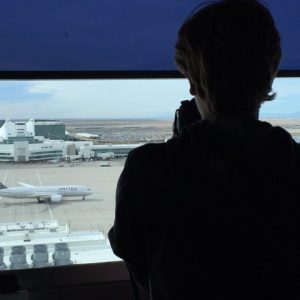 When he was just six months old, Parker took his first flight. From that point, he was destined to love aviation. His mom worked for Southwest Airlines much of his family have been frequent flyers on American Airlines for years, just as Parker is now. In 2015, Parker, inspired by aviation accounts on Instagram, decided to create an account of his own, and he hasn't stopped spotting since. On top of that, Parker has been writing for his school paper since his freshman year and has been writing and doing photography work for AirlineGeeks since August 2016.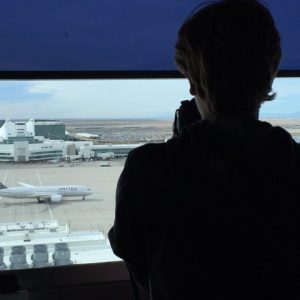 Latest posts by Parker Davis (see all)