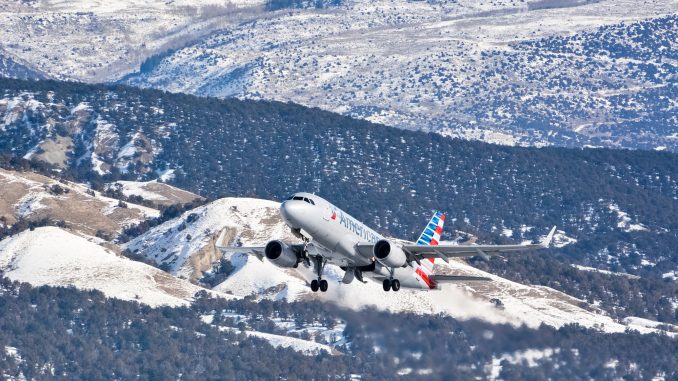 American Airlines will be adding a new seasonal service between New York-LGA and Eagle County Regional Airport in Vail, Colorado for the winter 2018-19 season. The new service is being announced ahead of the popular ski season and commences on Dec. 22, 2018.
Most visitors to Vail arrive through either Eagle County Airport or Denver International Airport. However, the drive from Denver takes two plus hours depending on weather and traffic conditions.
The service will operate on Saturdays only, the only day that aircraft are permitted to fly beyond LaGuardia's 1,500 nautical mile range limit, and will be served by American Airlines' Airbus A319 aircraft with 128 seats in total. The flight going to Vail leaves just before the afternoon and arrives at 2:30 p.m. The flight returning leaves at 3:10 p.m., arriving back at LaGuardia at 9:25 p.m.
American Airlines, for years, has brought seasonal daily service to Vail from its Dallas/Fort Worth hub. The service became regular as of 2017 due to its popularity amongst locals needing to connect with major hubs and a significant rise in tourism during the summer months.
The airline also has seasonal service to Chicago O'Hare, Los Angeles, Miami, New York-JFK and Phoenix. With the new service to LaGuardia, Vail will have seasonal service to all three New York area airports during the 2018-19 ski season. On the route, the airline will be competing with United Airlines' Saturday-only seasonal service from LaGuardia to Montrose, Colo., another popular ski destination, also operated by an Airbus A319 and beginning the same day.
100 miles from Denver, Vail is a popular destination amongst world skiers and second-home owners. The resort town has two distinct tourist seasons, winter, where the primary attractions are skiing and snowboarding, and summer, where there are opportunities to engage in local off-season activities.
Eagle County Airport is the second busiest airport in the state of Colorado owing to its popularity during the ski season. The airport has recently seen a rise in the number of seats and flights from its airport with airlines now flying mainline aircraft from various cities to the airport. Airlines now realize that there is a demand for service from Vail, with daily regular flights to the big hubs being the most popular.
American's seasonal service will run from December until March 30, 2019.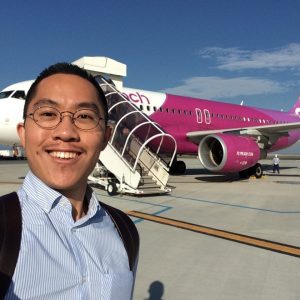 Most people hate long flights or overnight layovers, but Albert loves them. The airport and flying parts of traveling are the biggest highlights of any trip for him – as this avgeek always gets a thrill from sampling different airline cabin products and checking out regional developments happening at local U.S. airports. He's flown on almost every major carrier in the U.S. and Asia Pacific, and he hopes to try out the new A350s soon.

Albert recently completed his undergraduate studies in Business Accounting at USC in Los Angeles and he is currently recruiting for a corporate analyst position at one of the U.S. legacy carriers. During his college years, he interned at LAX for Los Angeles World Airports working behind-the-scenes (and on the ramp) in public relations and accounting. Outside of writing for AirlineGeeks, he enjoys trekking the Hollywood hills, visiting new hotspots throughout SoCal, and doing the occasional weekender on Spirit Airlines.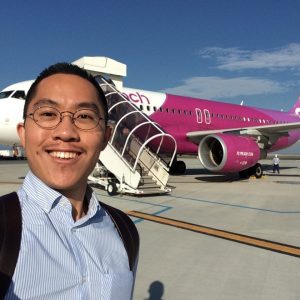 Latest posts by Albert Kuan (see all)