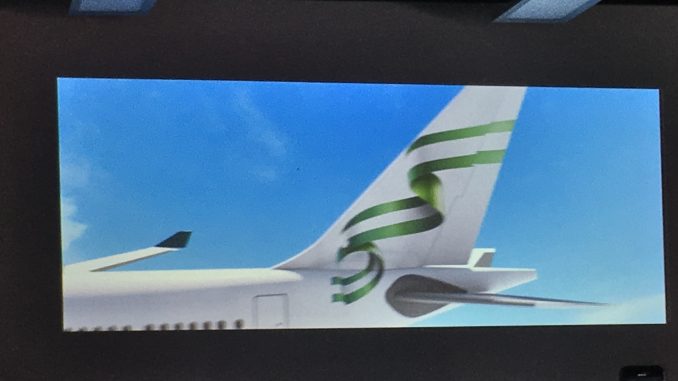 Nigeria Air, a Public-Private Partnership (PPP) airline, will be launched by the end of this year. The announcement was made by the Minister of State for Aviation, Senator Hadi Sirika, of the Federal Government of Nigeria (FGN), at a press conference during the Farnborough International Airshow. Senator Sirika said: "I am very pleased to tell you that we are finally on track to launching a new national flag carrier for our country: Nigeria Air. We are all fully committed to fulfilling the campaign promise made by our President, Muhammadu Buhari in 2015."
In promotion materials for investors, Nigeria Air 'will have national carrier status and be jointly owned with the private sector but managed fully by the private sector and run on a purely commercial basis.' The literature makes it clear that the FGN will not control the airline nor be involved in any management decisions but will provide initial capital in the range of $150-300 million over the first few years of operation.
The West African nation has a population of 180 million, the largest on the continent, but has not been well served since Nigeria Airways ceased operation in 2003. Arik Air, the airline which formed after the demise of Nigeria Airways, has undergone significant growth restriction in the last few years and now operates mainly within Nigeria as well as single destinations in Angola, Ghana, Liberia and Senegal, suspending long-haul operations last year.
According to Wednesday's press release, Nigeria Air will operate domestically and regionally but no route network was announced and Senator Sirika advised that such information would be forthcoming.
Also forthcoming will be the aircraft type chosen to fly Nigeria Air's colors, which echo the country's flag and whose logo symbolizes an eagle. Representatives from both Boeing and Airbus were present at the announcement in Farnborough and Nigeria's Daily Post has reported that FGN officials met with the European manufacturer on Monday at Farnborough and Airbus' U.S. rival on Tuesday.
Bloomberg has also reported that Senator Sirika met with representatives of Ethiopian Airlines, Africa's largest carrier, regarding a stake in the carrier. Online outlet Punch has also reported that Qatar Airways is seen as a potential strategic partner for Nigeria Air, though Qatar Airways Group Chief Executive, His Excellency Mr. Akbar Al Baker, denied this at an event in London on Tuesday.
The launch of a new airline for Nigeria would require a significant amount of investment in airport infrastructure and MRO (Maintenance, Repair and Overhaul) operations. The FGN has signified investment in both with Senator Sirika advising that Lagos' airport and regional airports would benefit from redevelopment and that investors would be sort for a MRO Center. The senator also announced that all operational roles in the airline, cabin crew, pilots, ground staff, etc. would be 100% Nigerian nationals.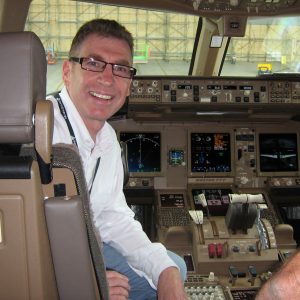 John has always had a passion for aviation and through a career with Air New Zealand has gained a strong understanding of aviation operations and the strategic nature of the industry. During his career with the airline, John held multiple leadership roles and was involved in projects such as the introduction of both the 777-200 and -300 type aircraft and the development of the IFE for the 777-300. He was also part of a small team who created and published the internal communications magazines for Air New Zealand's pilots, cabin crew and ground staff balancing a mix of corporate and social content.

John is educated to postgraduate level achieving a masters degree with Distinction in Airline and Airport Management. John is currently the course director of an undergraduate commercial pilot training programme at a leading London university. In addition he is contracted as an external instructor for IATA (International Air Transport Association) and a member of the Heathrow Community Fund's 'Communities for Tomorrow' panel.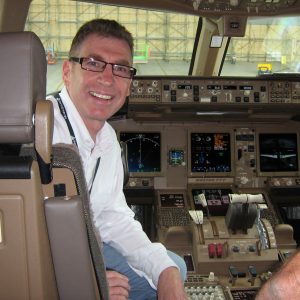 Latest posts by John Flett (see all)