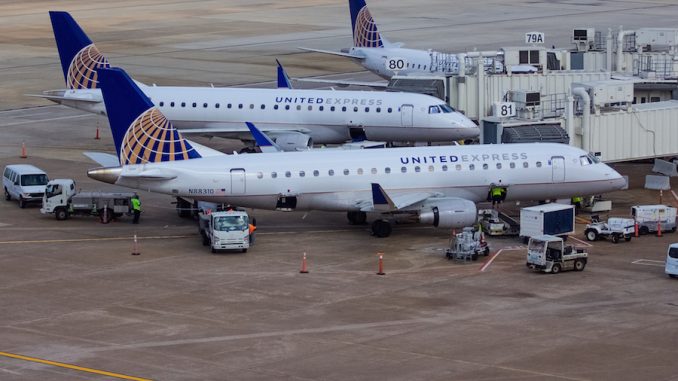 Embraer has proven to be one of the big winners at this years Farnborough International Airshow, bringing home a slew of orders for its aircraft, both old and new. While many expected the E190-E2 to shine, another Embraer aircraft also took its place in the spotlight alongside its younger brother.
Republic Airways Holdings announced that they have signed a Letter of Intent (LOI) with Embraer for 100 E175 aircraft with rights to convert the order to the new E175-E2. Republic Holdings, the parent company of U.S. regional carrier Republic Airlines, also has the option for 100 more of the type.
Bryan Bedford, Republic president and CEO said, "The EJet has proven to be a product that allows Republic to provide a reliable and seamless product experience with our mainline partners, and when coupled with our 5,500 dedicated aviation professionals, it delivers on our long-term vision of being the regional airline of choice."
While the order is not official yet, a purchase agreement will be signed later in the year. As of writing, using current list prices, the purchase contract has a potential value of over $9 billion, if all options are exercised.
Republic currently operates close to 200 Embraer 170 and 175 aircraft on flights across the United States, Canada, the Caribbean and Central America. The airline operates regional flights under brand names for major U.S. airlines such as American Airlines, Delta Air Lines and United Airlines.
The order from Republic, however, was not the only order announced involving Embraer announced at the airshow. In the first two days of Farnborough, Embraer has received 176 firm orders plus 124 options for their E-Jet series. With the airshow mid-way through, the Brazillian manufacturer announced nearly 3 billion dollars in orders from two other airlines as well.
Swiss carrier Helvetic Airways announced an order for 12 E190-E2 jets, one of the manufacturers newest offerings, with the option for 12 more of the type or to the larger E195-E2. These orders will be used to replace the airline's aging Fokker 100 fleet along with current generation E190s. Brazilian airline Azul also announced an order for 21 E195-E2 aircraft. These orders add to Azul's 30 firm orders for the type from 2015.
This story was updated on Thursday, July 19 at 10:14 a.m. ET to correct an error that misrepresented the contract value. 
Jace has been working at AirlineGeeks for nearly three years. Born in Seattle, Boeing and aviation quickly took over his life and he never stopped looking up. Jace enjoys plane spotting and taking trips just so he can fly. He is currently studying at Embry-Riddle Aeronautical University while earning his Bachelors of Science in Air Traffic Management.
Latest posts by Jace Moseley (see all)