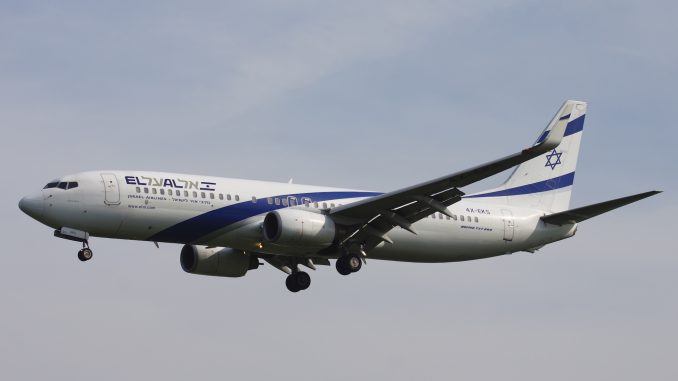 Following continued calls from the Israeli High Court to drop its petition, El Al has decided to formally remove its plea against the government to allow Air India to operate its route to Tel Aviv through Saudi airspace. In a statement, the airline said the decision was made following a hearing that was held on July 18.
The petition was originally filed in March, as the airline claimed that Air India has a significant advantage over El Al as it can save fuel and flight time by operating in Saudi Arabia's airspace, something that El Al is unable to do at this time due to strained relations between the two nations. Air India began operating the new route to Tel Aviv on July 18, and was met with excitement from Israel's prime minister, Benjamin Netanyahu.
The news comes as Air India continues its efforts to stem losses and inch closer to privatization. Unfortunately, after a much-hyped plan to sell the airline led by Indian prime minister Narendra Modi, the process ended with no interested buyers in May. Since then, the airline received an additional $305 million equity investment from the government to stay afloat in early July.
The airline remains saddled with over $7 billion in debt as it faces continued pressure from both domestic, low-cost carriers and international airlines that have made further inroads in popular Indian cities such as Deli, Mumbai and Hyderabad.
Meanwhile, El Al has faced both similar challenges as of late compared to other global airlines. As noted in nearly every airline's most recent quarterly results, fuel prices continue to take a toll on the airline's profits, amounting to a net loss of $44 million in its latest quarter which ended in May. The airline hopes it can continue with new routes, such as its announced route to San Francisco which is now scheduled to begin in the second quarter of 2019.

Joe joined AirlineGeeks in 2014, and in his current role as Editor-in-Chief manages a growing team of writers both in North America and Europe. He enjoys spending the bulk of his time researching, learning and analyzing the latest trends in the airline industry, all while mentoring new members of the AirlineGeeks team who seek to do the same. Areas of research include revenue management, codeshare and alliance partnerships and airline financial results.

Latest posts by Joe Pesek (see all)