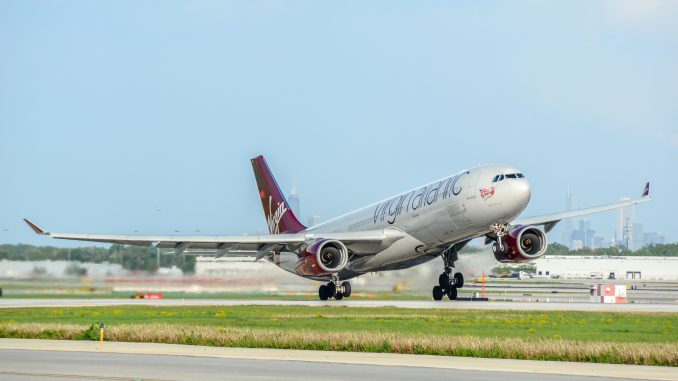 Virgin Atlantic is promoting its extensive network in the U.S. with its partner, Delta Air Lines, by opening a pop-up pub in London for nine days during the month of August. The pop-up pub, named "The Joint Venture," is named after the airlines' transatlantic joint venture and will feature imported craft beers from each of the 230 U.S. destinations Virgin Atlantic and Delta Airlines fly to.
From August 10 to 19, The Joint Venture will be giving Londoners a taste of the different U.S. destinations they can travel to with the strategic partnership. The pop-up pub will be taking over the space of The Old Crown Public House in central London's Holborn district during that time.
"What better way to bring people together than over a beer, or better still, 230 beers," Claire Cronin, Senior Vice President of Marketing at Virgin Atlantic, said. "The Joint Venture will bring a taste of the U.S. to London and through the ever-popular U.S. craft beer scene, show the variety of destinations that U.K. travelers can fly to with Virgin Atlantic and Delta Airlines."
The different beers being served will be named after the nearest airport the beer is sourced from. For example, Sweet Water Brewing Company's 420 IPA from Atlanta will be named "ATL," Siren Blonde Ale from Memphis will be named "MEM," and Reuben's Brew Pilsner from Seattle will be given the name "SEA."
Although the beer vacation in London has an expiration date, Londoners can continue their beer journey in the states with Delta. Delta is one of the few airlines to serve an array of regional fare and local craft beer on its major U.S. routes. Back in 2014, the Atlanta-based airline announced an expanded in-flight selection of regional craft beers reflecting the destinations it serves. On its Los Angeles to San Francisco route, travelers have a choice of brews from Ballast Point, Stone, or Lagunitas, and on its Boston route from D.C. or New York, travelers can enjoy brews from either Blue Point Brewing Company or Newburyport Brewing Company.
During the nine days that its open, Virgin Atlantic will also be holding different events paying homage to the U.S. destinations Virgin Atlantic flies to with food and music from that region. There will be different themed nights celebrating cities like Miami, New York, Seattle, Atlanta, and Boston. In addition, there will be American-themed quiz nights giving pub-goers the chance to win prizes such as transatlantic flights.
Virgin Atlantic expects to serve 13 tons of craft beer during the duration of the event.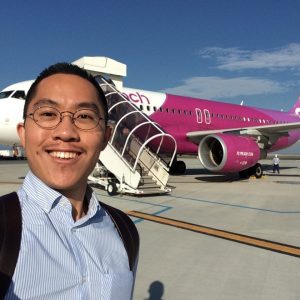 Most people hate long flights or overnight layovers, but Albert loves them. The airport and flying parts of traveling are the biggest highlights of any trip for him – as this avgeek always gets a thrill from sampling different airline cabin products and checking out regional developments happening at local U.S. airports. He's flown on almost every major carrier in the U.S. and Asia Pacific, and he hopes to try out the new A350s soon.

Albert recently completed his undergraduate studies in Business Accounting at USC in Los Angeles and he is currently recruiting for a corporate analyst position at one of the U.S. legacy carriers. During his college years, he interned at LAX for Los Angeles World Airports working behind-the-scenes (and on the ramp) in public relations and accounting. Outside of writing for AirlineGeeks, he enjoys trekking the Hollywood hills, visiting new hotspots throughout SoCal, and doing the occasional weekender on Spirit Airlines.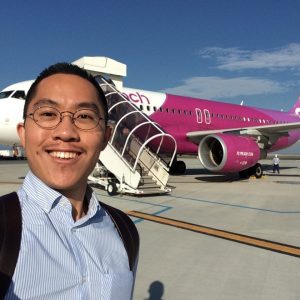 Latest posts by Albert Kuan (see all)