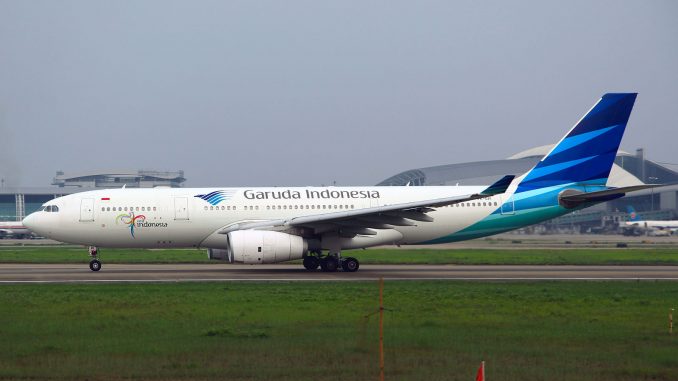 Garuda Indonesia, Indonesia's national carrier, announced that it would be replacing its chief executive officer and reshuffling a large majority of their executive board. Pahala Mansury, the former CEO, was replaced with an executive from another state-owned company. The airline also replaced six of eight board members, leaving only two individuals sitting from the previous board.
Mansury served as CEO of Garuda for less than 18 months, his replacement is Askara Danadiputra, the current president of Pelindo III, a port operator in Indonesia. These changes were announced at a shareholders' meeting earlier in the week. Danadiputra has previously served for Garuda as director of finance and risk management.
Danadiputra said, "The leadership must face the turbulent economic conditions, starting from the depreciated rupiah to rising oil prices."
He also added that the new management would be focusing on employee conditions. This is after Mansury tried to cut employee benefits while he was in control, a tactic that did not sit well with labor unions.
Mansury's time in charge was not all bad for the airline as he played an important role in trying to turn around the financially struggling airline. From January to June of this year, the airline reported net losses of 116 million U.S. dollars. Although this may seem like a significant loss for an airline, it was an improvement compared to a 281 million dollar loss from the same period in 2017.
Many of the airline's losses were, in part, due to an extensive expansion program that seemed to just be a little too big of a step. Mansury cut many unprofitable routes and paused the expansion of the airlines rapidly growing fleet. At the time of publishing, the airline's stock sits near its lowest point in the past 5 years. This is not the first time that the airline has dealt with changes in chief officers. Former CEO, Emirsyah Satar was named as a suspect in a grafting case last year where he sought to use his power for personal gain.
Although Indonesia has one of the largest populations in the world, Garuda does not have it easy. Indonesia has a large low-cost carrier sector and Garuda faces competition at their home hub of Jakarta from airlines such as BatikAir, LionAir and Sriwijaya Air.
Jace has been working at AirlineGeeks for nearly three years. Born in Seattle, Boeing and aviation quickly took over his life and he never stopped looking up. Jace enjoys plane spotting and taking trips just so he can fly. He is currently studying at Embry-Riddle Aeronautical University while earning his Bachelors of Science in Air Traffic Management.
Latest posts by Jace Moseley (see all)