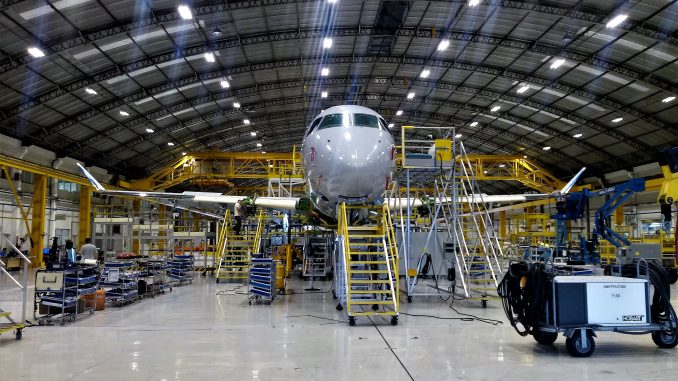 It all happened within a week: I accepted the invitation on Monday and last Friday a small group of journalists and I were set to travel to Embraer's main factory in Sao Jose dos Campos, a few miles outside Sao Paulo city, in Brazil.
The journalist group was really small, as our ride there was quite petite as well: a brand-new Embraer Legacy 500 was expecting us at San Fernando airport, a small terminal for private and executive aircraft 10 miles north of Buenos Aires.
The executive jet performed a tour around South America and was bound to its nest, so the company was kind enough to seize the empty leg and accommodate us in that flight. So on Friday's grey, rainy morning in Buenos Aires we took the 8-seat ride to Brazil.
The Legacy 500 is a superb jet. Its performance is both powerful and smooth. Inside, the noise level allows the passengers to maintain a conversation at a natural level. Its service ceiling is 45,000 feet, and it can be reached within 22 minutes from take-off. At that altitude, the view is breathtaking.
A short ride to Porto Alegre, avoiding San Pablo airport, for a quick border control pass-through. A few minutes later, we were back in the aircraft for the second leg: Sao José dos Campos airport, Embraer's nest.  A quick fly-by to the factory before touching ground shown the size and distribution of the complex.
After a quick lunch, we were on route to visit the E-Jets production line. Our first stop was an E190-E2 which interior was being installed. As it is the first delivery for the airline, we were asked to avoid taking images to the livery, as the customer is preparing its own unveiling. But we managed to make some nice pictures that wouldn't show its identity.
Right after that, we were bound to the wing automated construction wing line. Two lines that will be building the wings of both generations of E-Jets with the ability to switch from one model and series almost seamlessly. One of the many areas where pictures were not allowed, but a remarkable facility altogether.
Third stop: Painting line. Instead of an integrated facility for the whole aircraft to be painted in one sitting, Embraer has four stations where the fuselage, the wings, and other small surfaces are painted and dried separately for them to advance to the next stage. Again, no pictures were possible, except for one part that was waiting outside to enter the painting hangar.
Next stop: E-Jets assembly line itself. It is a six-stage line that will combine all parts, avionics and connections and will get the airframe ready for interiors and customization final stage. Luckily, a few pictures were allowed, with the precaution of not showing liveries.
The final stage is simply beautiful: a huge hangar where five planes, four E-175 and an E-190E2 were being finalized, with interiors, doors and carpets being installed. From this final stage, the aircraft will be labeled ready for delivery and all that is needed is for the customer to fly and accept the plane. I wasn't able to take a picture, but in any case, there was no possible photograph that could remotely resemble the view from above we were simply enjoying. Absolutely stunning.
A quick stop by the hotel, a marvelous dinner and back to a quick sleep for a trip back home. After the Legacy experience, no economy seat is comfortable enough but GOL's service to Buenos Aires from Guarulhos airport was on time and although a little shaky – heavy storms were expecting us at destination- the crew managed to find a hole among the clouds and took us home safely.
About 28 hours after starting, Embraer provided one of the best experiences this journalist has had. This factory is a key element of the Boeing-Embraer joint venture and provided the agreement goes forward, it will be 80 percent owned by the Seattle giant. One thing I personally expect, is that the two most beautiful qualities the people we met on the tour remains the same: the permanent smile and kindness of each and every one working there, and the sense of pride and belonging for Embraer and its planes that floated in the air from the very moment we landed in that runway.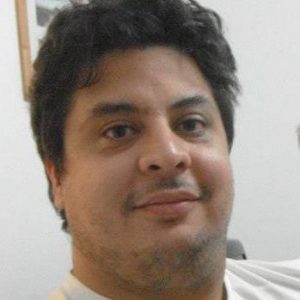 Since a little kid, Pablo set his passions in order: aviation, soccer, and everything else. He has traveled to various destinations throughout South America, Asia, and Europe.

Technology and systems expert, occasional spotter, not-so-dynamic midfielder, blogger, husband, father of three cats; he believes that Latin America's aviation industry past, present, and future offer a lot of stories to be told.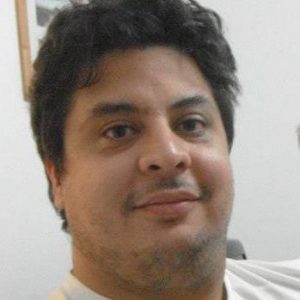 Latest posts by Pablo Diaz (see all)