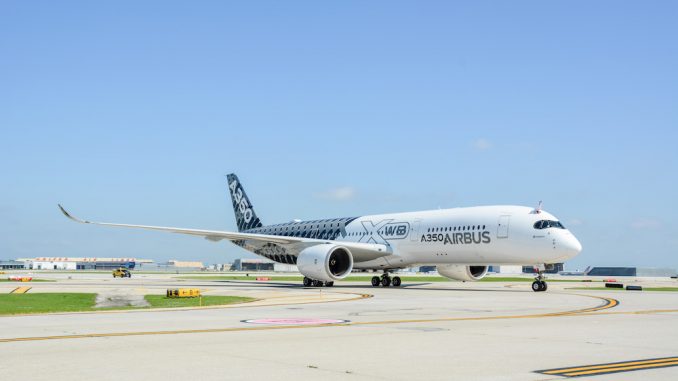 Hainan Airlines Flight HU7607 took off from Beijing Capital International Airport and landed at Shanghai Hongqiao International Airport on Oct. 13, 2018, at 11:00 am Beijing time. This marked the successful maiden flight of Hainan Airlines' first Airbus A350-900 aircraft. Over 300 travelers onboard the short flight to Shanghai had the chance to witness the start of A350 service for Hainan Airlines.
Hainan Airlines will soon be using its new Airbus A350s to expand its network and fly to new long-haul destinations from its hubs in China. Currently, the airline flies to multiple points in North America, Mexico, Europe, and Australia. In the United States alone, the airline already flies from multiple points in China to Los Angeles, San Jose, Seattle/Tacoma, Las Vegas, Boston, Chicago, and New York utilizing its long-haul Airbus A330s and Boeing 787s.
The airline seeks to increase its presence in the Chinese long-haul market and currently, it has begun flying the new A350 aircraft on domestic network flights from Beijing to Shanghai Hongqiao and Guangzhou. Likewise, Air China also initially started service with its A350 flying the same routes in addition to Chengdu.
Hainan Airlines' A350-900 features two cabins, said to be designed with more space and comfort in mind. Their business class has a staggered seat layout in the middle section and a classic straight-line design for seats by the windows. Each seat features lie-flat beds and direct aisle access. In economy class, passengers get 18" wide seats that deliver up to 34-35' in legroom. Every seat features seat-back entertainment and passengers on select flights are also served cappuccino or espresso brewed by a high-end fully-automatic Nespresso capsule coffee machine.
Before the end of 2018, Hainan Airlines will add four more new A350-900 aircraft to its fleet. The plan is to operate the aircraft on its international and domestic routes — with 15 on order from Airbus. The airline currently operates over 400 aircraft consisting mainly of Boeing 737s, 787s and Airbus A330s.
Hainan Airlines is the third airline in mainland China to take ownership and add the Airbus A350 to its fleet, coming after Air China and Sichuan Airlines which both took delivery of the aircraft in early August. Air China was the first to take delivery and operate the aircraft, and it will soon be flying to destinations such as Milan and Frankfurt later this year. To date, carriers in the Asia Pacific region represent over a third of total sales for Airbus A350s. The aircraft is highly regarded by long-haul airlines for its efficiency and flying range.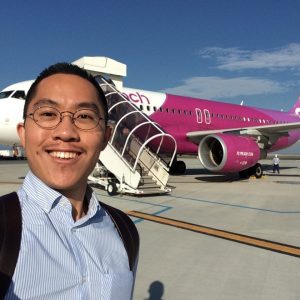 Most people hate long flights or overnight layovers, but Albert loves them. The airport and flying parts of traveling are the biggest highlights of any trip for him – as this avgeek always gets a thrill from sampling different airline cabin products and checking out regional developments happening at local U.S. airports. He's flown on almost every major carrier in the U.S. and Asia Pacific, and he hopes to try out the new A350s soon.

Albert recently completed his undergraduate studies in Business Accounting at USC in Los Angeles and he is currently recruiting for a corporate analyst position at one of the U.S. legacy carriers. During his college years, he interned at LAX for Los Angeles World Airports working behind-the-scenes (and on the ramp) in public relations and accounting. Outside of writing for AirlineGeeks, he enjoys trekking the Hollywood hills, visiting new hotspots throughout SoCal, and doing the occasional weekender on Spirit Airlines.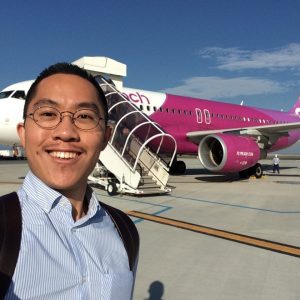 Latest posts by Albert Kuan (see all)