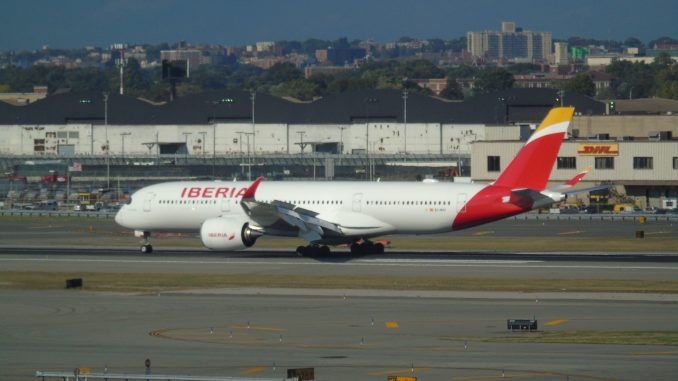 Spanish flag carrier Iberia has announced a major route expansion for its latest aircraft, the Airbus A350-900XWB, which will now serve Chicago and Buenos Aires, Argentina in addition to New York. First delivered to the airline in June, the newest aircraft type in Iberia's fleet started out on intra-European routes mainly between Madrid and London before taking up residency on the Madrid-New York route in August.
Airbus will be delivering three additional A350s to Iberia in 2019 which will allow for the expansion. Currently, the airline has taken delivery of only two of the ultra-modern aircraft. Buenos Aires will be first out of the two cities, with Iberia becoming the sole carrier to operate A350 service to the Argentinian capital beginning in April 2019.
The route connecting the two Hispanic capital cities is one of Iberia's most important, with the airline currently operating twice-daily service on its Airbus A340-600 aircraft, along with additional third flight on select days of the week. When the A350 joins the route, Iberia says it will operate 17 flights per week to the South American city, amounting to an increase in capacity by 19 percent.
However, it will still be competing with Aerolineas Argentinas – the Argentine flag carrier – and Air Europa, operating the A330-200/A340-300 and Boeing 787-8 Dreamliner, respectively. As Aerolineas Argentinas is currently searching for a long-haul replacement to its aging A330-200 and A340-300 fleet, slated to be retired by 2019, the route will be operated by its A330-200s or possibly a new aircraft entirely in the near future.
Chicago will see service with the aircraft the month following Buenos Aires in May 2019, seeing its second A350 service behind Lufthansa's daily flight to Munich. Iberia currently flies to the "windy city" with a mix of its Airbus A330 and A340 aircraft. Iberia also announced that it will be returning to San Francisco for the summer 2019 season, operating the Airbus A330-200 on a three-times-weekly basis.
The expansion of the A350 to South America comes as Iberia is beefing up its service to the largely Spanish-speaking continent in which it has historical ties. Iberia will be upgrading its current five-times-weekly flights to both Rio de Janiero and Montevideo, Uruguay to daily flights in July 2019, increasing capacity by 32 percent to Brazil and 20 percent to Uruguay.
Looking towards the northern portion of the continent, Iberia will be shifting to a daily flight to Quito, Ecuador up from six-times-weekly and will use Airbus A340-600s retrofitted with premium economy classes, a 9.4 percent increase in capacity on the route. In Peru, Iberia will operate 10 flights per week to Lima, up from its current daily service to achieve 100 flights between the two capital cities throughout July and August.
The airline is also expanding its new premium economy cabin on its widebody aircraft. Currently, all A350s are fitted with the cabin while the A330/A340s are still being retrofitted and the cabin is only offered to a handful of destinations. However, Iberia will be debuting the product on its Airbus A330-300s operating flights to Johannesburg and Havana beginning in summer 2019.
AirlineGeeks recently had the opportunity to tour Iberia's new three-class A350-900XWBs while one was on the ground at JFK Airport in New York, which you can find here.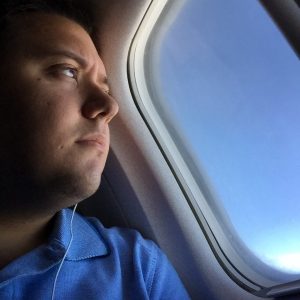 Tom has been flying for as long as he can remember. His first flight memory was on a Song Airlines 757 flying from LaGuardia to Orlando. Back then, he was afraid to fly because he thought you needed to jump off the plane in order to get off. Some years later, Tom is now a seasoned traveler, often flying to places just for the fun of it. Most of the time, he'll never leave the airport on his trips. If he's not at home or at work as a Line Service Technician at Long Island MacArthur Airport, he's off flying somewhere, but only for the day.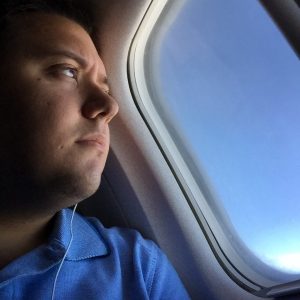 Latest posts by Thomas Pallini (see all)