Israel's flag carrier airline El Al has announced a new nonstop service from Manchester Airport to Tel Aviv's Ben Gurion International Airport, scheduled to start on May 26, 2019.
El Al also serves the route from London's Heathrow airport but will be the sole full-service airline to operate this route from the north of the U.K.
The Vice President for Commercial and Industry Affairs at El Al, Michael Strassburger, told Business Traveller "We're extremely proud and excited to announce this much anticipated service to Manchester,"
"We've wanted to run this for many years now and connect to the Jewish community in Manchester – not just them, but everyone who wants to enjoy and experience Israel." Strassburger continued.
The service will operate three times per week on Mondays, Tuesdays and Thursdays. It will be served by a Boeing 737-800 with an economy and a business class cabin. Whereas the Heathrow route will be upgraded to El Al's new Boeing 787 Dreamliner as part of the carrier's fleet replacement plan.
Mr. Yariv Levin, Israel's Minister of Tourism, said "We are delighted that El Al will be opening up a flight path from Manchester to Tel Aviv. With more carriers flying to Israel, it is clear that there is an ever-increasing demand to visit our country, and we look forward to showing everything we have to offer to visitors in 2019."
The Director-General of Israel Ministry of Tourism, Mr. Amir Halevi, added, "We are very pleased with the arrival of the new flight path from Manchester. Not only have we have seen an increasing number of tourists visiting Israel, but also an increase in new routes opening all over the world. Our country has something for everyone and we look forward to welcoming more UK tourists next year."
Julian Carr, Aviation Director at Manchester Airport, said in a press release, "The carrier will offer the 22 million passengers in our vast catchment area more choice and accessibility to this part of the world. I am sure it will prove hugely popular and look forward to flights commencing next year."
The airline is offering special promotional fares for the route until November 26.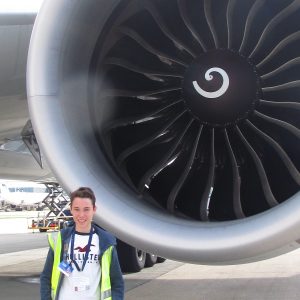 Connor has been in love with flying since the first time he boarded a plane when he was 5 years old. He loves all things aviation, and he hopes to make that his full time career in the future.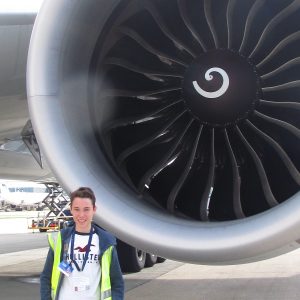 Latest posts by Connor Sadler (see all)