Just over two weeks after its delivery flight, United Airlines is showing off its new Boeing 787-10 Dreamliner, giving AirlineGeeks a sneak peek of what to expect from its newest aircraft. The aircraft has remained at Washington Dulles International Airport since being delivered to the airline at Boeing's facility in North Charleston, S.C. earlier this month when United became the first North American airline to take delivery of the type.
As the largest Dreamliner variant, the Boeing 787-10 in United's configuration can carry 318 people, 66 more than its 787-9 counterpart. The aircraft is divided into three cabins featuring Polaris business class, Premium Plus – United's premium economy cabin, and economy. The 787-10 is 18 feet longer than the 787-9 and is more fuel-efficient, reducing fuel consumption by 20 percent.
However, despite being the largest variant, its also has the shortest range of the three types at only 6,500 miles. For this reason, United will be basing the aircraft initially at its Northeast hub in Newark, N.J. Although starting out on transcontinental flights from Newark to California on Jan. 7, 2019, the aircraft will begin transatlantic operations to cities in Europe and the Middle East such as Frankfurt, Tel Aviv, Paris, Barcelona, Brussels and Dublin, starting March 30, 2019.
Polaris Business Class
In United's business class, branded as Polaris as part of an effort to make United's premium product more competitive with foreign carriers, you'll find 44 Zodiac Optima seats. The cabin takes up the first 11 rows of the aircraft and features different types of seats. In the center aisle, you'll find a mix of reverse herringbone and honeymoon seats. The reverse herringbone seats are closer to the aisle while the honeymoon seats are directly next to each other in the middle.
Along the sides of the cabin, the window seats are slightly angled towards the cabin, providing increased privacy. The aisle seats, however, are almost standard herringbone and have one's feet pointing towards the aisle. All seats do have direct aisle access and feature 110v AC outlets and USB charging ports. The configuration is near-identical to that found on the airline's Boeing 777-300ER aircraft instead of the 2-2-2 configuration found on the Boeing 787-8 and 787-9.
Premium Plus
With only 21 seats in a 2-3-2 configuration, United's premium economy cabin, branded as Premium Plus, will only occupy 3 rows on the aircraft. One can expect slightly larger seats than in economy, comparable to a domestic business class recliner seat, and enhanced amenities over economy such as better meal options, flatware and an amenity kit.
The Premium Plus product is still less than a year old with United being the last of the big three legacy carriers in the U.S. to introduce a premium economy product. Initially debuted on its Boeing 777-200 aircraft. The 787-10s will be the first to come delivered with the product already onboard.
Economy
The remaining 253 seats on the aircraft belong to the economy cabin, with 54 seats branded as Economy Plus seats featuring extra legroom. Although United has not confirmed any additional details about the seats, the product has remained largely consistent across the 787-8 and 787-9 variants.
Arranged in a 3-3-3 configuration, economy seats will likely feature 32 inches of pitch and 17.3 inches of width. In Economy Plus, seat pitch is increased to 35 inches while width remains the same. All economy seats feature United's standard in-flight entertainment system equipped with USB charging ports, as well as 110v AC power outlets located under the seats.
Flying on United's Newest Aircraft
For those wanting to fly on a United 787-10, service begins on Jan. 7, 2019, with the first flight departing from Los Angeles to Newark. After its first flight, the Dreamliner will remain on the Newark to Los Angeles, eventually expanding to include San Francisco before starting off on its European and Middle Eastern tour beginning in March.
When the aircraft launches in January, United will become the first American airline to operate all three Dreamliner variants in revenue service.
AirlineGeeks will be onboard the Dreamliner as it makes its first flight from Newark to Los Angeles in January.
Edit: Zodiac Optima seats will be featured in Polaris business class, not B/E Aerospace Diamond seats as previously stated.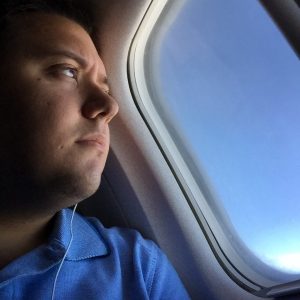 Tom has been flying for as long as he can remember. His first flight memory was on a Song Airlines 757 flying from LaGuardia to Orlando. Back then, he was afraid to fly because he thought you needed to jump off the plane in order to get off. Some years later, Tom is now a seasoned traveler, often flying to places just for the fun of it. Most of the time, he'll never leave the airport on his trips. If he's not at home or at work as a Line Service Technician at Long Island MacArthur Airport, he's off flying somewhere, but only for the day.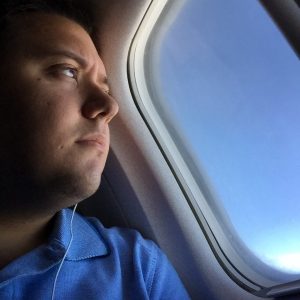 Latest posts by Thomas Pallini (see all)