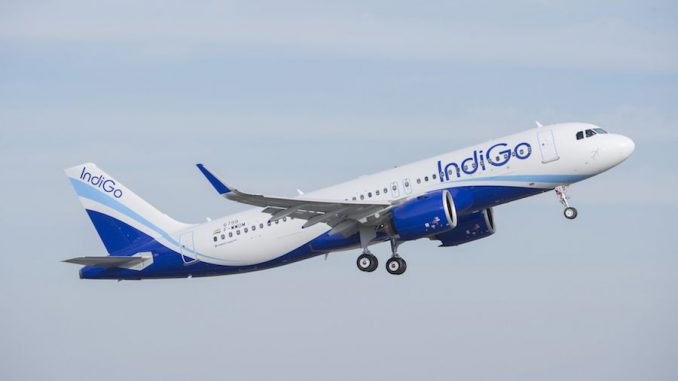 The Federation of Indian Airlines (FIA), an airline industry group that speaks on behalf of several major carriers, has penned a formal letter to the nation's aviation ministry requesting assistance in obtaining unsecured loans to offset ongoing losses.
As reported in Bloomberg, airlines are "facing challenging times and substantial losses in the domestic environment," according to the communication addressed to Aviation Secretary Rajiv Nayan Choubey.
The carriers are facing challenges both on the cost and revenue side: revenue continues to slide based on a capacity glut in the domestic market, while costs are increasing due to increased fuel prices that are affecting all airlines globally. In recent years, numerous airlines have popped up in India and have significantly increased the number of flight options for locals and tourists alike. While IndiGo maintains the largest domestic market share of the carriers, it has continued increasing its capacity even while facing financial headwinds.
IndiGo is not the only airline in India facing challenges, as Jet Airways announced heavy losses in Q2 of FY18 driven by increasing fuel prices and increased competition in the domestic market. The airline has previously been propped up by and equity investment from Abu Dhabi, UAE-based Etihad Airways, and has continued to attract interest from private equity investors looking to turn the airline around.
Meanwhile, other airlines have joined the market in recent years, including Vistara Airlines and AirAsia India. Vistara is backed by Singapore Airlines with its base at Indira Gandhi International Airport in Delhi, while AirAsia India is backed by Kuala Lumpar, Malaysia-based AirAsia and Tata Sons and is based at Kempegowda International Airport in Bangalore.
The federation, which consists of several of the largest domestic airlines in India including Jet Airways, IndiGo, SpiceJet and GoAir, and has been a functioning organization since it was founded in 2006. According to the federation's website, "the focus for FIA and its activities is safety, passenger amenities, ground services, aviation protocols among others with an overall objective of safety & growth in the Indian aviation sector."

Joe joined AirlineGeeks in 2014, and in his current role as Editor-in-Chief manages a growing team of writers both in North America and Europe. He enjoys spending the bulk of his time researching, learning and analyzing the latest trends in the airline industry, all while mentoring new members of the AirlineGeeks team who seek to do the same. Areas of research include revenue management, codeshare and alliance partnerships and airline financial results.

Latest posts by Joe Pesek (see all)