With an impending fleet loss of 20 percent of its aircraft, Aviance Brazil has filed for bankruptcy. A Reuters report issued over the weekend claimed that a Brazilian court threatened to take away 20 percent of Avianca Brasil's fleet due to failures to pay debts to the aircraft lessors, the catalyst to the filing. Ultimately, the carrier filed for bankruptcy on Monday as a potential fleet loss would affect its ability to operate. Details on how operations will be affected, however, remain unclear.
In addition to the potential aircraft repossessions, the airline cited increasing fuel prices and an increasing value of the dollar parallel with Brazilian real as the root of its financial troubles. Volatile oil prices and currency fluctuations present a recurrent problematic for airlines in Latin America, where revenues are earned in local currencies and a large proportion of their operational costs are billed in United States dollars.
Allegations claim Avianca Brazil was unable to pay its lease debts for 11 Airbus A320 fleet, leased from Singapore-based BOC Aviation and Irish Constitution Aircraft. In addition, the airline was believed to be in debt with several airport operators, owing more than $25.6 million, with overall debts exceeding $125 million, according to Brazilian tabloid O Estado do Sao Paulo.
The airline has stated that operations will not be immediately impacted; however, if the situation is not resolved soon, it could be prohibited from selling tickets by the Brazilian National Aviation Authority (ANAC). At the same time, if Brazilian authorities do not concede the bankruptcy filing, the airline could be forced to initially cease operations until the Dec. 31, leaving up to 77,000 passengers stranded.
According to Reuters, the Brazilian carrier has 60 days to present a plan to creditors and will remain under court supervision for two years. Failing to meet deadlines will result in 11 leased A320s being claimed back by lessors, under the rights of the Cape Town Convention that allows lessors to claim back their assets by de-registering the aircraft from the national register.
Unfolding the Aviancas
Avianca Brazil is owned by the Synergy Group, owned by German-Bolivian investor German Efromovich and is a separate entity than Colombia-based Avianca Holdings. Although both are separate financial entities on paper and do not share liabilities, Synergy does have control over the larger Avianca Holdings.
In addition, Synergy borrowed $456 million from United Airlines following the accord in a three-way joint venture between United, Copa and Avianca. The loan offered by United is secured by 516 million shares in Avianca Holdings and could potentially see United buying out a stake in the Latin American giant.
However, recent events raise questions on whether Efromovich will use part of that money to pay Synergy's debts and may impact United's decision to further build upon its relationship with Avianca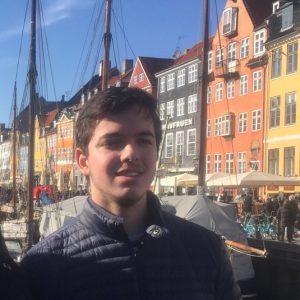 As a geography nerd, Jose has always been fascinated by the complexities of the airline industry and its ability to bring the world closer together. Born and raised in Peru, now studying in the UK. he has travelled around America, Europe and South East Asia. His favorite aircraft is the Boeing 767-300, which he has flown many times during his childhood; although now the A350 is slowly growing up on him.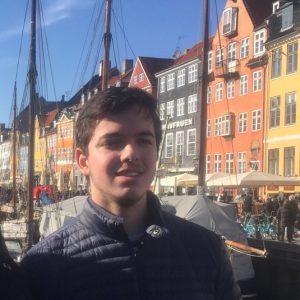 Latest posts by Jose Antonio Payet (see all)