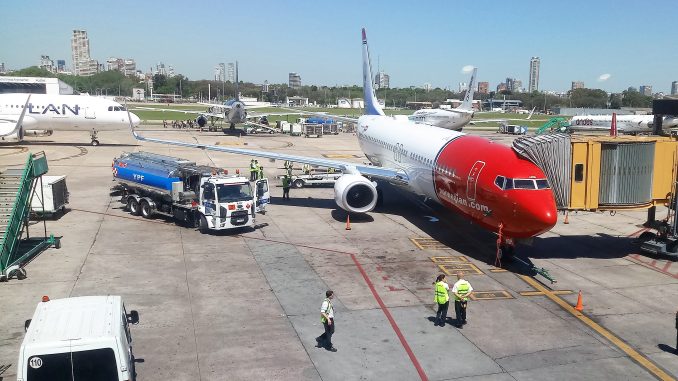 Last week, during the inaugural flight of the new route between Buenos Aires and Bariloche, we got a chance to speak with Norwegian Air Argentina's CEO. Onboard LV-ISQ, NAA's third Boeing 737-800, we reviewed the first month and a half since the beginning of operations, and a quick review of the current conflict with Argentinian pilot's union.
AirlineGeeks: What is the balance of the first weeks of operation in Argentina?
Ole Christian Melhus: We had a really fantastic start, with a lot of good flights. I see a very good growth of the factor of occupation, we are happy with the evolution of the yield. We have to keep in mind that we started in one of the worst moments in Argentina.
AG: Are the expectations for next year the same as for 2018?
OCM: I think that many companies are going to see 2019 as a better year than 2018. In fact, IATA considers the same in its latest report. Norwegian is gearing up to reduce costs and offer better prices to its passengers.
AG: What are the next steps regarding regional flights?
OCM: Uh, regional flights! I think Brazil is next, Brazil and Chile. They are markets in which we are going to enter, we see great potential. We believe in connecting Argentina and Brazil, and now that Norwegian is starting to operate the London-Rio de Janeiro route, to connect that flight with Buenos Aires will be a big step for us.
AG: Five daily flights to Córdoba sounds like a lot. Is there such a demand? What is the strategy?
OCM: Córdoba is one of our pillars. It is natural that we have that volume of operation in the second largest city in the country. In Norway, we also have cities one-third the size of Cordoba with 14 daily flights. We see great potential for the capitals of the interior.
AG: In a context of market retraction, going up to five frequencies is risky.
OCM: Yes, but we have a different strategy. In some markets, we prefer to enter strong, and Córdoba is one of them. Also, we seek to attract the business traveler, and for us to have a good product. You have to have four or five flights a day to offer flexibility, both for the business and leisure travelers.
AG: Are you looking to repeat the European experience, where slowly the business traveler is choosing low-cost rather than legacy carriers?
OCM: Absolutely. We have a good share in the business market in Europe and you can see that our planes are perfect for that type of traveler. We have free wi-fi, which makes people productive through WhatsApp, send emails and keep in touch through social networks. To conquer that market, we need to offer ways to manage time effectively.
AG: Another differential factor in both the low-cost market and the business traveler is reliability. Is it a factor for Norwegian Argentina too?
OCM: Sure. Our philosophy is based on operating new aircraft. There is no secret that newer aircraft have higher availability percentages. And that can be seen in our statistics: dispatch reliability is key.
AG: There is a dispute between ANAC and the pilot unions as a result of a regulation change regarding foreign license validations. What are your thoughts about this conflict?
OCM: What is important to keep in mind is that for us as an Argentinian company, because Norwegian Argentina is a national company, we need the Argentine regulations to match those of Chile and Brazil. The regulations have to generate an equitable ground to compete.
Therefore, regulation should not create a disadvantage in that competition. If this uneven ground stands, what is going to happen is that the market will take control, and national companies will not be competitive enough. That's why I think the regulations should be the same for everyone.
Having the same rules in the Latin American region is essential because companies will have to meet the same efficiency and productivity standards throughout the entire region and this not only will help sustain Argentinian jobs but increase them.
We are going to have a shortage of pilots in Argentina in the coming years. Considering the growth of the project, we will need thousands of pilots. Where are we going to get them? We are thinking of opening a flight school here in Argentina to have a flow of new pilots that will accompany the growth we forecast for the next ten or fifteen years. That is why it is important for us that Argentine companies have the ability to compete and be strong against foreign companies, and the only way to achieve this is to have the ability to compete efficiently against other airlines.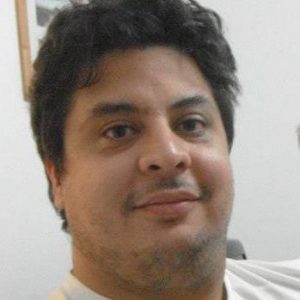 Since a little kid, Pablo set his passions in order: aviation, soccer, and everything else. He has traveled to various destinations throughout South America, Asia, and Europe.

Technology and systems expert, occasional spotter, not-so-dynamic midfielder, blogger, husband, father of three cats; he believes that Latin America's aviation industry past, present, and future offer a lot of stories to be told.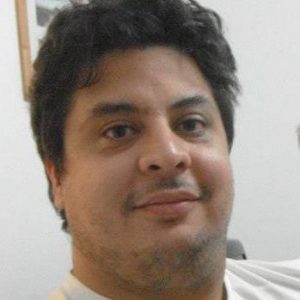 Latest posts by Pablo Diaz (see all)