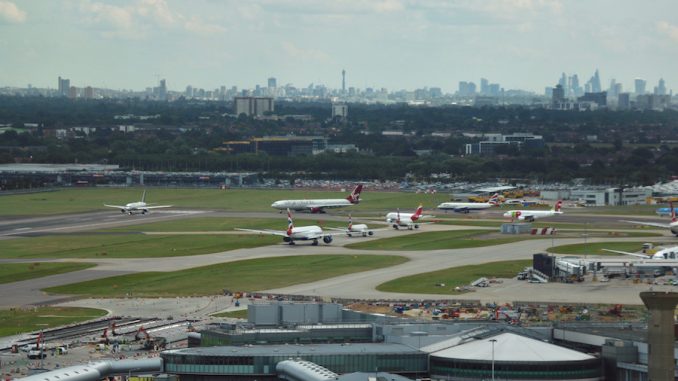 As the largest aviation hub in the world, London's four airports latest statistics show a surge in passenger volume last year.
Growth at Heathrow
Heathrow Airport, the largest airport in the country, handled 80 million passengers last year, becoming one of only seven airports to reach the figure. In addition, the airport handled over 1.6 million tonnes of cargo. Last year, the House of Commons backed the construction of a third runway after years of discussion.
John Holland Kaye, the CEO of Heathrow Airport said, "2018 has been an exceptional year for Heathrow, with record passenger numbers and service levels, and with MPs voting overwhelmingly in support of expansion. We are on track to deliver and expanded Heathrow in the early years of Brexit, which will keep Britain as one of the world's great trading nations."
Gatwick's Sale and Potential Expansion
Meanwhile, Gatwick Airport, the second busiest airport in the country, welcomed 46 million annual passengers, the first time it has ever has reached the passenger number.
At the end of 2018, Global Infrastructure Partners (GIP) sold its 50.01 percent stake in the airport to French airport operator Vinci Airports for $3.7 billion. Vinci Airports President Nicolas Notebaert admitted the risk of Brexit had allowed Gatwick to be sold at a more reasonable price. In the meantime, the expansion of Gatwick remains an ongoing discussion,  with one scenario involving an existing emergency runway becoming a routine runway.
Stansted: Growth and New Infrastructure
Stansted Airport is the fastest growing major airport in the country and one of the fastest growing in Europe. The airport handled 28 million passengers last year, an increase of 2.1 million passengers compared to 2017.
Ken O' Toole, the CEO of the airport said, "We will continue to grow passenger numbers and provide even more choices and destinations, including building on our work to secure more long-haul services to destinations across China, India and the USA."
The airport plans to spend $770 million as part of its transformation project, which will include a new arrival terminal scheduled for completion in fall of 2020.
Luton Rail Link Inches Closer to London
Luton Airport recorded 16.6 million passengers for the year, a five percent increase compared to 2017. After three years of a redevelopment project, the newly-upgraded terminal was opened in December with plans to increase capacity to 18 million passengers by 2020.
Alberto Martin, CEO of the airport said, "Work is also continuing on the Direct Air Rail Transit, which will replace the current shuttle bus. Once complete, the DART will run 24 hours a day, helping to reduce the journey time to central London to under 30 minutes."

Will has been a travel agent in Hong Kong for almost three decades, as time goes by he hasn't lost his passion for his job, He still has plenty of enthusiasm for the airline industry and airport operations.