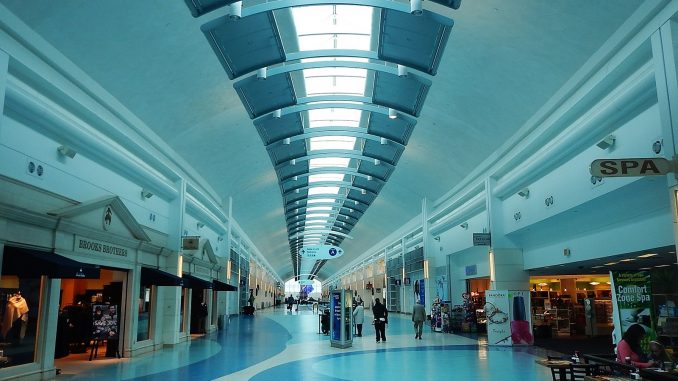 Jacksonville International Airport has announced plans for a third concourse to be built by 2022, reports the Jacksonville Daily Record. The new concourse would add six gates to the airport, bringing a total of 26 gates. The expansion plan is still in the early stages, as the Jacksonville Airport Authority is in the process of selecting a designer for the concourse. The announcement comes as Jacksonville International has gone through a period of record growth over the past year.
The airport has been operating with only two concourses since the previous Concourse B was demolished in 2009 when the current concourses were rebuilt. The master plan at the time included a rebuilt Concourse B, however, the downturn in the economy and a decrease in passenger numbers cancelled those plans.
A previous plan from 2011 includes over 76,000 square feet of main level space, with an additional 37,000 square feet of support space. A timeline and budget for the expansion project have not been announced.
Bids for the design of the new concourse are due on April 2, with a selection expected by May. The airport's authority has put a completion date for the new concourse as Dec. 16, 2022. The addition of the new concourse will require the relocation and expansion of the current security checkpoint, and the addition of another TSA PreCheck lane.
Jacksonville International Airport is coming off a record year of growth as well. The airport saw a 16 percent increase in passenger numbers in 2018, compared to 2017. The surge in traffic was unexpected, albeit a welcome surprise for the airport authority. The growth continued into 2019, with last January being the best month in the airport's history.
The surge in growth has been helped with a rise in ultra-low-cost carriers at the airport. Allegiant Air began serving the airport in the summer of 2016, the airport's first ultra-low-cost carrier. They have since expanded in Jacksonville from three cities served to eight cities. In December 2018, Spirit Airlines began service to Jacksonville, adding flights to four cities.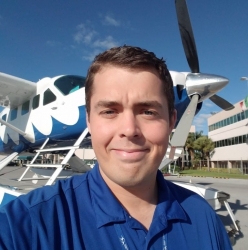 Daniel has always had aviation in his life; from moving to the United States when he was two, to family vacations across the U.S., and back to his native England. He currently resides in South Florida and attends Nova Southeastern University, studying Human Factors in Aviation. Daniel has his Commercial Certificate for both land and sea, and hopes to one day join the major airlines.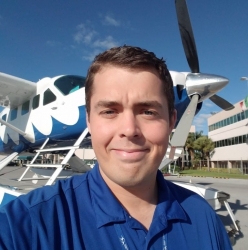 Latest posts by Daniel Morley (see all)