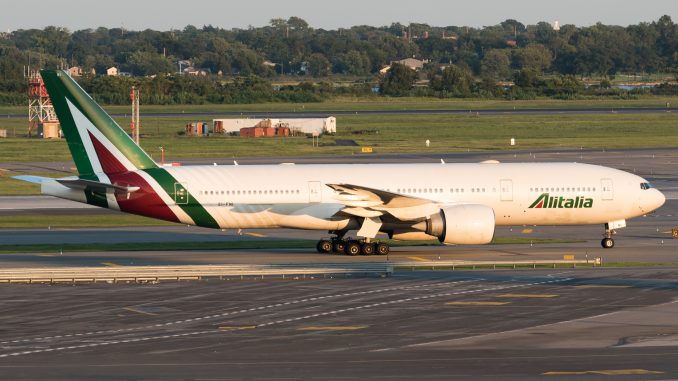 The future of Italian carrier Alitalia is again under the spotlight as it was announced that easyJet is withdrawing from the process seeking to secure the beleaguered airline's future. The U.K.-based airline was part of a consortium, which included Delta Air Lines, in discussions with the Italian government's negotiating partner Ferrovie dello Stato to inject much-needed capital into the bankrupt carrier.
Alitalia has been for sale since 2017 when it declared bankruptcy, the second time in a decade. Ryanair initially showed interest in the carrier but withdrew its interest early on. The current consortium made up of Delta and easyJet was rumored to be interested in Alitalia in November and was officially announced in February. In November 2018, when the idea of such a consortium was first reported, easyJet Chief Executive Johan Lundgren said that any takeover of Alitalia's assets would need to be "strategic, operationally viable and make commercial sense."
No formal announcement was made this week nor reason given for easyJet's withdrawal with the Financial Times reporting that easyJet "remains committed to Italy as a key market for the company, where it currently carries 18.5m passengers every year and employs 1400 pilots and crew, all on local contracts."
The Telegraph reported on Saturday that Italian officials had travelled to Atlanta for talks last week to discuss a possible €400m capital injection. There was concern at those talks that easyJet, who was reportedly mainly interested in short-haul slots from Linate airport in Milan, was about to walk away from any deal. Bloomberg reported that consortium partner Delta was continuing "to explore ways to work with Ferrovie dello Stato and maintain our partnership with Alitalia in the future." The Italian and U.S. airline are partners in the SkyTeam global strategic airline alliance.
This week's events come as a deadline in April approaches for Alitalia to pay back €900m in funding which Alitalia received from the Italian government. Any further injection from the government would result in a European Union state aid review assessing whether Alitalia would have an unfair advantage over its competitors by receiving the funding. The European Commission allows for investment and operating aid under certain conditions but investigates any potential breaches of the market economy operator principle within the aviation sector.
As per the commission's website: "In recent years, the Commission has concluded a number of cases regarding aid to airlines aimed at attracting or maintaining airlines' aircraft capacity at certain airports, finding that they were not in line with State aid rules, for example, regarding the airports of Nîmes, Pau and Angoulême in France, Zweibrücken and Altenburg-Nobitz in Germany, Klagenfurt in Austria, and the Sardinian airports of Cagliari, Olbia and Alghero in Italy. In July 2018, the Commission opened a formal investigation into alleged State aid to Ryanair at the French airport of Montpellier."
The Italian government has set an end of March deadline for Delta and Ferrovie dello Stato to deliver a rescue package for Alitalia.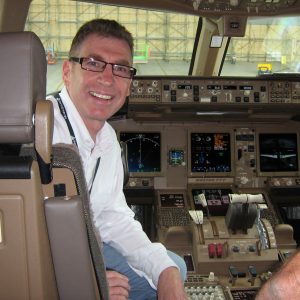 John has always had a passion for aviation and through a career with Air New Zealand has gained a strong understanding of aviation operations and the strategic nature of the industry. During his career with the airline, John held multiple leadership roles and was involved in projects such as the introduction of both the 777-200 and -300 type aircraft and the development of the IFE for the 777-300. He was also part of a small team who created and published the internal communications magazines for Air New Zealand's pilots, cabin crew and ground staff balancing a mix of corporate and social content.

John is educated to postgraduate level achieving a masters degree with Distinction in Airline and Airport Management. John is currently the course director of an undergraduate commercial pilot training programme at a leading London university. In addition he is contracted as an external instructor for IATA (International Air Transport Association) and a member of the Heathrow Community Fund's 'Communities for Tomorrow' panel.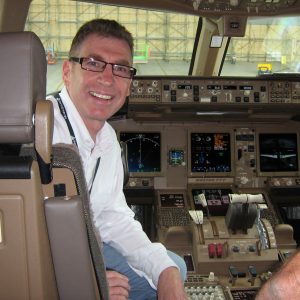 Latest posts by John Flett (see all)