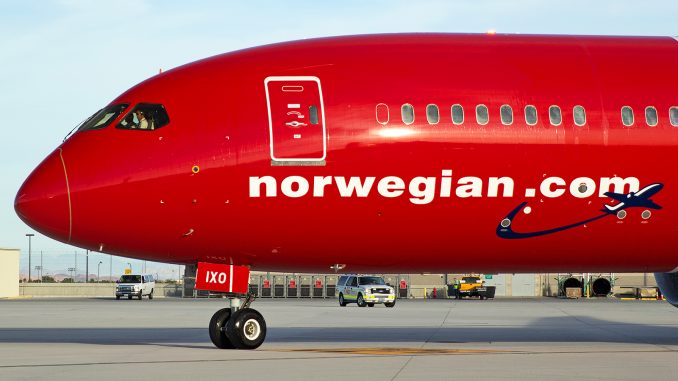 Norwegian announced it has been granted seven weekly frequencies between Spain and Peru by the Spanish General Civil Aviation Authority (DGAC) . If flights commence, the Oslo born carrier will become the fourth airline to operate flights between both countries.
The Oslo-based carrier currently flies to Boston, Los Angeles and New York-JFK from its Madrid base and to Fort Lauderdale, Los Angeles, Newark and Oakland from its base in Barcelona. Lima would become the first South American destination Norwegian flies from Spain and the third operated from Europe, as the airline flies to Buenos Aires-Ezeiza, Argentina and Rio de Janeiro-Galeao under Norwegian Air Shuttle.
Norwegian has not indicated which of its two long haul bases located in Madrid and Barcelona it is interested in flying from. In any case, the airline will most likely fly to Lima, Peru's capital and main international gateway. Lima's main airport beat another passenger record last year, serving more than 22 million passengers.
Traffic exceeds the airport capacity by over 30 percent, which has been causing ongoing complications in air carrier operations, including frequent delays on take-off and landing turns and parking position assignations, in addition to expansion constraints for airlines with slots becoming increasingly limited.
Fortunately, its much needed and long overdue expansion plans are already underway, with a second runway and a new terminal expected to be completed by 2023, representing an increase in capacity of 25 percent more than what the airport currently handles.
Spain represents an important gateway for Europe from Latin America and in Peru this is no exception. Currently Madrid is the fifth most transited international destination from the Peruvian capital. The route is currently served daily by LATAM Peru, Air Europa and Iberia and three times a week by Plus Ultra Lineas Aereas. The latter is a Spanish long-haul charter carrier which has been offering scheduled commercial flights since 2016, flying to four destinations in Latin America from Madrid. Additionally, LATAM Peru flies between Lima and Barcelona three times per week.
Norwegian commencing transatlantic flights to Peru would join a move towards increasing dynamism in Peru to Europe markets, with Iberia and Air Europa already selling basic economy tickets without hold luggage and seat selection. In addition, Plus Ultra has been offering discounted tickets across the Atlantic on its fleet of three A340-300s.
However, the carrier has built a doubtful reputation amongst consumers with delays, cancellations and schedule changes being common. With a fleet of new generation Boeing 787s in addition to a strong operational culture and global trademark, Norwegian is well positioned to continue exploiting a market with growth potential and offer additional opportunities for exchange across two countries with significant social and cultural relations.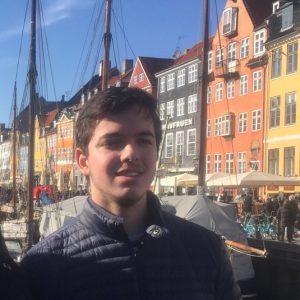 As a geography nerd, Jose has always been fascinated by the complexities of the airline industry and its ability to bring the world closer together. Born and raised in Peru, now studying in the UK. he has travelled around America, Europe and South East Asia. His favorite aircraft is the Boeing 767-300, which he has flown many times during his childhood; although now the A350 is slowly growing up on him.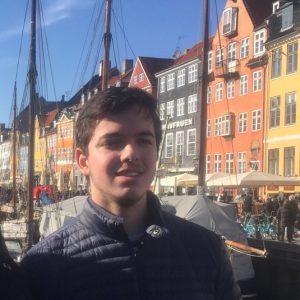 Latest posts by Jose Antonio Payet (see all)