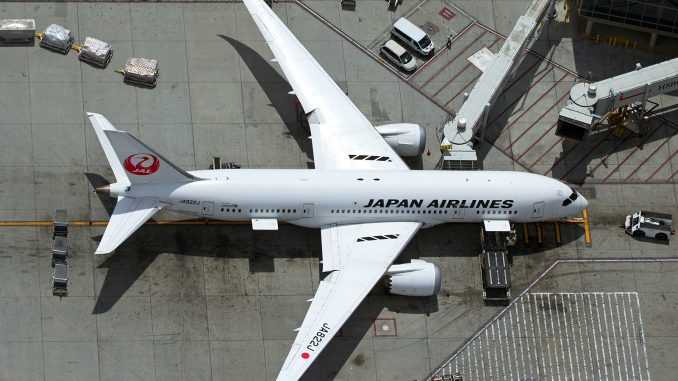 Seattle-Tacoma International Airport, commonly shortened to SeaTac, is in for a busy week as three airlines will begin new service from Seattle to points east, growing the airport's route network to Asia. Already connected to the Far East via a number of international carriers, Seattle will see a combination of new airlines, existing airlines and returning airlines ignite service to Asia all within the next week.
First to grace SeaTac's runway with new Asia service is Japan Airlines (JAL), the flag carrier of Japan, which will begin service to Tokyo on March 31. Returning to Seattle after 26 years, the service will be operated by a Japan Airlines Boeing 787-8 Dreamliner on a year-round daily basis.
Clearly timed for business travelers, flight JL 67 will depart Tokyo's Narita International Airport at 6:05 p.m. and arrive in Seattle at 11:05 a.m. while the return will operate as JL68, departing Seattle at 2:15 p.m and arriving back in Tokyo at 4:25 p.m. the next day.
Passengers flying on the 9-10 hour legs can rest easy as JAL is one of the few airlines to operate its Boeing 787-8 Dreamliners with a 2-4-2 configuration, similar to the Airbus A330 family aircraft, as opposed to the more common 3-3-3 configuration. Japan Airlines, however, will be competing against two carriers, Delta and All Nippon Airways, who also operate the route using Airbus A350-900XWB and Boeing 787-8 Dreamliner aircraft.
The next day, April 1, will then see two new routes inaugurated including an additional route to Japan and a route to Hong Kong. Cathay Pacific will be making its debut in the Pacific Northwest with service to Hong Kong, making it the only carrier to connect Hong Kong and Seattle nonstop. Seattle will be the first recipient in the U.S. of the airline's Airbus A350-900XWB but will be the second to see a member of the Cathay A350 family as Washington-Dulles received the first A350-1000XWB service from the airline last year.
Service to Hong Kong from Seattle will be on a four-times-weekly basis with flights departing from Seattle on Mondays, Wednesdays, Fridays and Sundays. The inbound flight from Hong Kong, CX858, departs Hong Kong International Airport at 11:55 p.m. and arrives in Seattle at 9:00 p.m.
The return to Hong Kong, CX857, departs from Seattle at the ripe hour of 1:00 a.m. and arrives back in Hong Kong at 5:10 a.m. This will be Seattle's first nonstop link from Hong Kong since 2014 when Delta stopped operated the route.
Later in the day, Delta Air Lines, for which Seattle is a hub and secondary Asian gateway, will then be relaunching service to Osaka, Japan, a route previously operated until 2013. Marking the airline's fifth Asian route and part of its joint venture with Korean Air, service to the southern Japanese cities will be operated on a daily but seasonally using the airline's Boeing 767-300ER aircraft.
The outbound flight to Osaka, DL183, will depart from SeaTac just before noon at 11:57 a.m. and arrive at Osaka's Kansai International Airport at 3:50 p.m. the next day. The return, DL184, will depart at 4:00 p.m. and arrive back in Seattle at 9:48 a.m. the following day. Similarly timed for business travelers, Delta will operate the return flight using the aircraft that flew in from Honolulu the flight prior, Delta's only other route from the airport that also uses the same aircraft type.
Once all service is inaugurated, Seattle will see the number of airlines connecting the Emerald City to the Far East rise from 7 to 9 and the number of cities directly accessible in Asia to 13. Both those numbers will continue to rise as Seattle has more new service to Asia on the horizon, namely Singapore Airlines' upcoming service to Singapore scheduled to begin in September.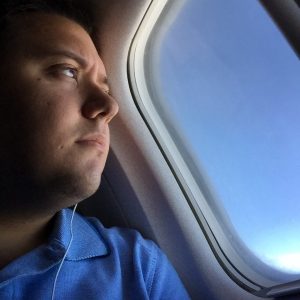 Tom has been flying for as long as he can remember. His first flight memory was on a Song Airlines 757 flying from LaGuardia to Orlando. Back then, he was afraid to fly because he thought you needed to jump off the plane in order to get off. Some years later, Tom is now a seasoned traveler, often flying to places just for the fun of it. Most of the time, he'll never leave the airport on his trips. If he's not at home or at work as a Line Service Technician at Long Island MacArthur Airport, he's off flying somewhere, but only for the day.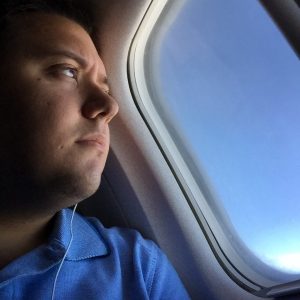 Latest posts by Thomas Pallini (see all)