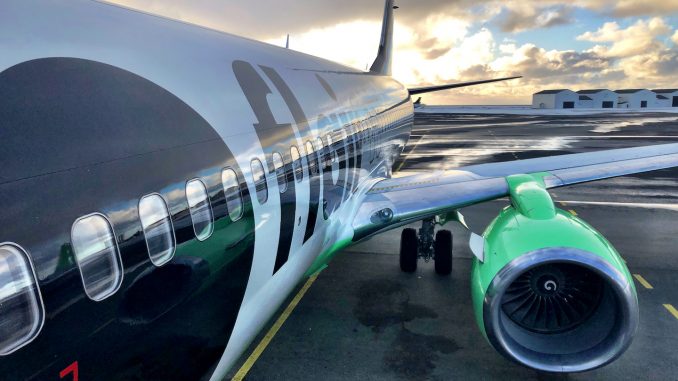 Miami-based investment firm 777 Partners has acquired a 25 percent equity piece in Canadian ultra-low-cost Flair Airlines, the maximum amount of a foreign entity that they can under Canadian federal regulations. Investments are not always publicized, but Flair Airlines hopes this announcement will help customers continue to trust the fairly small airline following a series of low-cost carrier shutdowns in the past year including Primera Air and WOW air.
"We felt that the travelling public just doesn't realize that we have a large firm behind us," Jim Scott, chief executive officer of Flair Airlines, said to the Financial Post. "That should give passengers comfort to be booking flights."
Over the past six months, Flair Airlines has experienced a series of bad press. Most recently, the carrier made headlines in Canada for a potential union strike during the holiday season and a lawsuit against Canadian low-cost carrier WestJet. With a 1.5 SkyTrax rating, the carrier's operational reliability is often scrutinized by passengers leaving the carrier a review.
In an effort to reshape the airline's public image, Flair Airlines announced a rebranding effort in February. The airline's brand transformation came two years after the airline announced a new logo and livery to align with the launch of commercial flights in 2017. The 777 Partners investment announcement is the carrier's next step in rebranding itself as a reliable and affordable alternative to Canada's two largest carriers, Air Canada and WestJet.
"We want to create a viable alternative for consumers in the region, who have faced a lack of air transportation choice until now," Scott continued.
Through the investment and steady cash flow, the carrier will have the opportunity to compete better with Swoop, the wholly owned ultra-low-cost subsidiary of WestJet. As a result of the lawsuit Flair Airlines filed in 2018, WestJet is currently being investigated for using predatory tactics by the Canadian Competition Bureau.
With 777 Partners investment, Flair Airlines plans to phase out four of its Boeing 737-400 aircraft and replace them with four leased 737-800s. With a potential 33 seat increase from the 400 series to the newer next generation aircraft, Flair Airlines will be able to lower its cost per seat mile, crucial for low-cost airlines that seek to reduce costs by any means.
While the ultra-low-cost carrier has ambitious plans, the airline recently returned two of its older 737s after starting the new year with 10 total aircraft. Additionally, the carrier cancelled its flights to the U.S. in February just two months after beginning routes to multiple cities in Florida and California. While the carrier cited disappointing load factors on those flights, Scott told media that demands on current flights operating in Canada are "good."
To add to the difficulties, WestJet is planning to increase Swoop's fleet to 10 737-800s from the six it operated in 2018 as it aggressively works to secure the market and become the dominant ultra-low-cost carrier in Canada. Jetlines, Canada's newest ultra-low-cost carrier, expects to take delivery of two Airbus A320s in the first half of 2019. While it is unclear when the carrier will begin operations, it will be a new hurdle for Flair Airlines to overcome.
Despite recent failures in the U.S. market and intense up and coming competition, the focus on scaling its business model within Canada is still the carrier's goal.
"This significant investment comes at an exciting time for Flair. Building on the almost one million passengers we have carried in the last 12 months, Flair is leveraging 777's expertise in the aviation sector to continue scaling our operations, as evidenced by plans to introduce four new airplanes to our fleet this year."
By 2020, the airline hopes to fly a fleet of 20 Boeing 737-800s. The first 737-800 that Flair Airlines operated is a former Primera Air Scandinavia aircraft and was ferried to Calgary on March 29. It will be the second aircraft to sport the new brand image Flair Airlines debuted on one of its seven 737-400s in February.
777 Partners is not a new player in the aviation sector. The investment group has invested in aviation-related businesses in the past and owns the intellectual property of World Airways, which ceased operations in 2013. 777 Partners aims to relaunch the iconic World Airways as the first U.S. based ultra-low-cost long-haul carrier. With plans to operate Boeing 787 Dreamliner bases in Miami and Los Angeles, the group's ability to shape Flair Airlines into a true competitor in the Canadian market may show if it's ready to take on the same challenge in the U.S. and Europe, two extremely competitive markets for low-cost operations.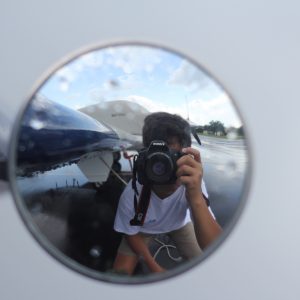 Mateen has been interested in aviation from a very young age. He got his first model airplane at six and has been airplane spotting since he was nine years old. He has always had a passion for aviation and loves learning about different aspects within the industry. In addition to writing for AirlineGeeks, Mateen is also an editor for his high school's newspaper. You can also find him on Instagram (@Plane.Photos) where he enjoys sharing his aviation photography with thousands of people everyday.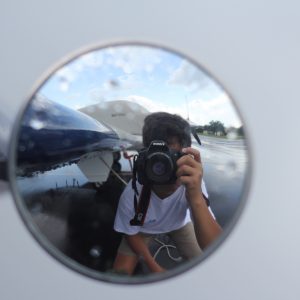 Latest posts by Mateen Kontoravdis (see all)