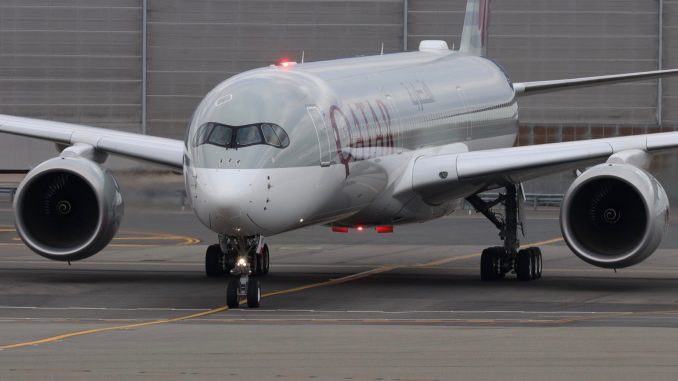 Just over a month ago, India's Jet Airways ceased all flights after running out of the funds necessary to continue operating. That shutdown had effects across the airline's route network. While that network did include destinations as far as North America and various others across Europe, a seemingly disproportionate amount of the airline's traffic was centered around one goal, making a stronghold out of flights from India to the Arabian Peninsula.
But as those flights have been absent from the skies over the Persian Gulf since April 17, questions have begun to arise as to what carrier would step up to take control of that which Jet Airways left behind.
It was reported last week by the Press Trust of India that Qatar Airways has begun petitioning India's Ministry of Civil Aviation to "favorably consider its request for additional seat capacity 'to help evacuate the stranded Indian passengers in Doha.'"
According to the airline, four daily frequencies between India and Qatar have gone un-operated for the past month. As a result, many passengers who had traveled to Qatar either on work or for leisure have been unable to return back to India, which it claims has been exacerbated by the fact that other nations in the Arabian Peninsula continue to blockade Qatar, preventing those passengers from connecting on carriers like Emirates, Etihad, Saudia or any number of other carriers in order to travel back to India.
"All these have resulted not only in lesser available seat capacity but also significantly higher air ticket fares, which is set to continue for at least another three months," Qatar Airways said in a statement.
At the moment, capacity between the two nations is strictly controlled, having remained unchanged since 2009. As a result of Jet Airways still controlling the rights for the slots it used to operate, those 28 weekly slots are going unused. And while Qatar Airways is only petitioning the Indian government for temporary use of the slots, it is likely any deal would provide the carrier a strong foothold with which to permanently bolster service from its super-hub in Doha to the Indian subcontinent.
Even as the airline looks to take off where Jet Airways has left off, however, it appears to recognize the clear advantage other carriers have as a result of the blockade. According to the Press Trust, the airline has also expressed interest in partnering with willing Indian airlines to provide the service to and from Doha.
A Hot Point
The question of service from the Arabian Peninsula to India has been a hotly-contested one in recent years. The three legacy U.S. carriers have exchanged heated words through the press over the Gulf carriers – including Qatar Airways – in years past.
While that dispute has countless different facets and opinions which range from the purely aviation-centered to the political and beyond, U.S. carriers consistently point to competition from 'unfairly subsidized' Gulf carriers as the reason why they were forced to stop service from U.S. gateways to India.
Meanwhile, Qatar, Etihad and Emirates, alike, have grabbed hold of a disproportionate amount of traffic between the two nations, and this move by Qatar is yet another step down the path to holding even more sway in an increasingly busy travel corridor.
What will come of Qatar Airways's proposal remains to be seen, or if it is approved, how other airlines would react and respond. But more likely than not, the airline will continue to push for increasing control and influence in an ever important set of routes until it has a piece of each of those four daily flights Jet Airways has left behind.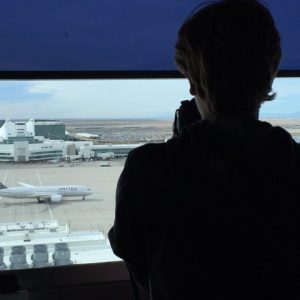 When he was just six months old, Parker took his first flight. From that point, he was destined to love aviation. His mom worked for Southwest Airlines much of his family have been frequent flyers on American Airlines for years, just as Parker is now. In 2015, Parker, inspired by aviation accounts on Instagram, decided to create an account of his own, and he hasn't stopped spotting since. On top of that, Parker has been writing for his school paper since his freshman year and has been writing and doing photography work for AirlineGeeks since August 2016.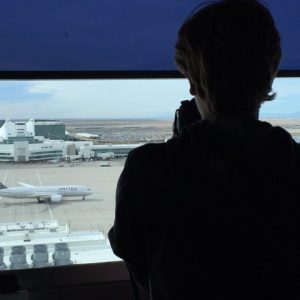 Latest posts by Parker Davis (see all)