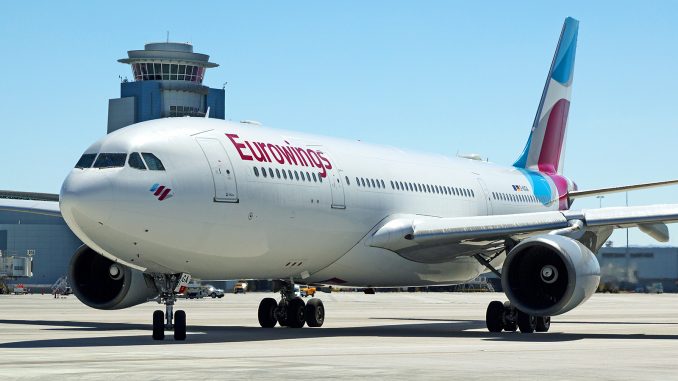 Eurowings recently made the move to a new location at its base in Munich. The Lufthansa Group's low-cost airline subsidiary has moved all departure and arrival operations from Terminal 2 to Terminal 1 of Munich Airport starting in the beginning of June in a move to give their travelers a not only one connected area but also a quick and easy check-in and security screening process.
Eurowings' relocation will contribute to a more balanced use of capacities at Germany's second-largest airport. It will also ease the strain on Terminal 2 infrastructure currently used by Lufthansa and other Star Alliance carriers.
This year, Munich's Terminal 1 is undergoing refurbishment and modernization work to enhance the passenger experience and equip the building for more modern and effective operations. Eurowings will be the largest carrier a Terminal 1,
Eurowings is Munich's second-largest airline after Lufthansa and operates both short-distance and medium to long-haul services to destinations in Europe and around the world. In addition to European domestic flights, the low-cost German airline also flies to tourist destinations around the Mediterranean Sea. With the relocation to Terminal 1, Eurowings passengers will be able to use all of Eurowings service facilities easily and comfortably in one unified location. Passengers will benefit from shorter distances between airport facilities and more time-saving.
Terminal 1 at Munich Airport benefits from being well-suited for point-to-point traffic with its short distance between the car to the plane. It is only a few steps to the check-in and security checkpoint area of the terminal from the short-term parking zones of the airport. Furthermore, passengers are able to reach their gates just as quickly after the security check.
Terminal 1 at Munich also offers a larger, contiguous waiting area with food and beverage and shopping options past the security checkpoint. Eurowings passengers check-in at the same area in Area A of the terminal. For those connecting, a free shuttle service is still available every ten minutes between the two terminals.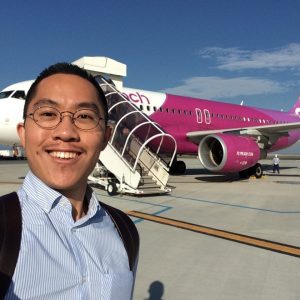 Most people hate long flights or overnight layovers, but Albert loves them. The airport and flying parts of traveling are the biggest highlights of any trip for him – as this avgeek always gets a thrill from sampling different airline cabin products and checking out regional developments happening at local U.S. airports. He's flown on almost every major carrier in the U.S. and Asia Pacific, and he hopes to try out the new A350s soon.

Albert recently completed his undergraduate studies in Business Accounting at USC in Los Angeles and he is currently recruiting for a corporate analyst position at one of the U.S. legacy carriers. During his college years, he interned at LAX for Los Angeles World Airports working behind-the-scenes (and on the ramp) in public relations and accounting. Outside of writing for AirlineGeeks, he enjoys trekking the Hollywood hills, visiting new hotspots throughout SoCal, and doing the occasional weekender on Spirit Airlines.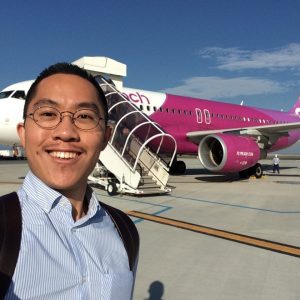 Latest posts by Albert Kuan (see all)