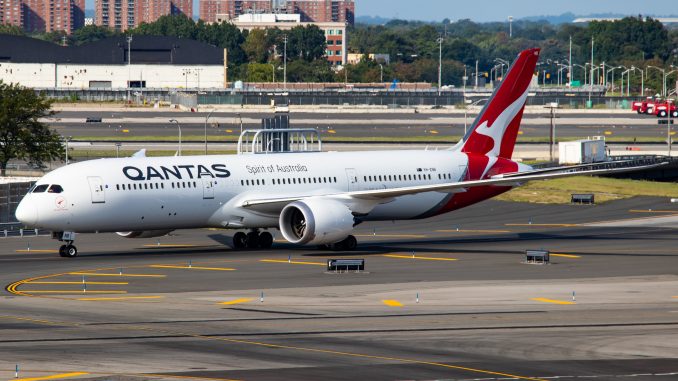 Australian carrier Qantas will confirm its longest route, Sydney to London, by the end of this year. Alan Joyce, CEO of Qantas, revealed that the airline had asked both Boeing and Airbus to submit their "best and final offer" for an aircraft that can operate the longest route. The airline reportedly had "good conversations" with both companies and Joyce mentioned that "both are very keen to win this."
The two aircraft manufacturers are expected to present their proposals by August. Also known as "Project Sunrise",  the 21-hour flight could be launched by 2023 and would cover a distance of over 16,500 km (10,250 miles).
Qantas has experience developing ultra-long-haul routes. One year ago, the airline managed to overcome a certain obstacle. Under the Australian Civil Aviation Safety Authority's (CASA) fatigue rules, crews of three or four pilots can fly for up to 18 hours. The pilots' union held talks with the airline and agreed that the total duty time can be extended to about 19 hours and 50 minutes.
CASA gave the airline a green light to launch a Kangaroo Route from Perth to London last year. The approximately 17-hour flight commenced on March 25, 2018. The route is operated by a Boeing 787-9 Dreamliner.
In regards to the Perth to London route, Joyce said the route has had an "amazing demand."
"Almost every flight is full and it turned a profit almost immediately," added Joyce.
While Perth now has a direct to London, the airline still lacks a direct connection between Sydney and the U.K.
"For us there is one last tyranny of distance, one last frontier in aviation, that stop to London from Sydney and Melbourne, or that stop to get to New York," said Joyce.
The airline also revealed that it plans to expand more direct services to South America and South Africa from Australia's east coast in the future.
It is worth noting that Qantas has suffered a setback for the planned marathon flight from Paris to Perth, which has been put on hold due to an ongoing dispute between the airline and Perth Airport.

Will has been a travel agent in Hong Kong for almost three decades, as time goes by he hasn't lost his passion for his job, He still has plenty of enthusiasm for the airline industry and airport operations.