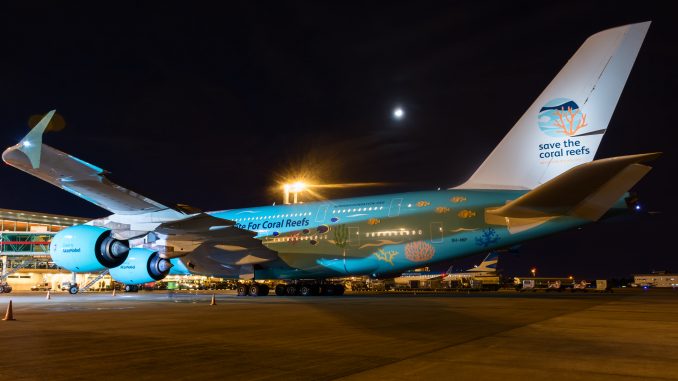 It's quarter to 1 a.m. on a cold winter night in Buenos Aires with temperatures around 37 degrees. Three lights appear in the pitch-black sky and grow brighter as they approach, perfectly aligned with Runway 11 at Ezeiza International Airport. It is hard to see any detail of the approaching aircraft, but the small group of aviation enthusiasts undoubtedly catching the flu, including myself, is confident in their mission. We are awaiting the first Airbus A380 to visit Argentina for revenue service.
In order to get some context, we need to go back in time for almost ten days. A Saturday afternoon, I received a message from a contact related to Estelar Latinoamericana, a Venezuelan charter company. This man introduces himself and states that the A380 is scheduled to fly the Caracas-Buenos Aires route on Sunday night, roughly 24 hours after that message.
The communique seemed legitimate since Estelar has a wet-lease contract with HiFly Malta, a company that owns the only A380 that has successfully entered the second-hand market. I was able to see the aircraft in its presentation at Farnborough Airshow, almost a year ago, and would be reunited with it in my home country.
At the time, I wondered- and I know for a fact that many other colleagues did wonder too- if there was going to be a strong demand for the aircraft type in HiFly's wet-lease operation. The company made an enormous bet on that possible demand, boosted by the Dreamliner engine issues that were striking many operators long-haul routes.
Since its induction into HiFly's fleet, the A380 has flown services on contract for airlines such as Norwegian Air International, Thomas Cook Airlines and Air Austral. However, since not all airports are A380 capable, the routes it can fly are limited and demand for the double-decker aircraft hasn't been growing.
Estelar, one of HiFly's many customers,  suffered a bird strike on its wet-leased Airbus A340s that required a repair and stranded the aircraft in Caracas. In order to uphold the contract, therefore, the lessor had no choice than to dispatch the Super Jumbo for the route to be covered. The aircraft's visit to Venezuela had also made history, but quickly proved to be too large for the airport and resulted in delays for other traffic.
Once the rumor gained track, it spread like a fever in Argentina. Scores of spotters and enthusiasts were eager to confirm the day and time of the arrival. First scheduled for that Sunday, July 14, it suffered a delay in Madrid and, due to crew rest requirements, was unable to be dispatched to Buenos Aires.
Hope was not lost as the aircraft was rescheduled for the next day but a technical issue delayed it once again, so a Boeing 737-300 of Estelar's own fleet covered the intra-continental service. The A380 was clearly playing hard to get. After a few extra delays, we received confirmation for July 21. Once again, however, the flight was canceled in Madrid and we'd have to wait until July 22.
A new delay postponed the departure and the new arrival time was late in the night. The delay, however, didn't matter to the local aviation enthusiasts eager to see the aircraft.
Finally, at 12:48 a.m. on Thursday, July 23, history is made as an Airbus A380 lands in Argentina for the first time on revenue service.
So we were there, trembling on a cold winter night. One would think that the low temperature had anything to do with that, but no. We watched the massive aircraft land, vacate the runway and slowly, majestically advance through the water cannon salute, then turning sharply to the right and stopping at its designated position.
I briefly looked away from that beast and saw all airport personnel grinning and looking at it with pure and sincere awe, almost as if the aircraft visiting their airport was the ultimate sign of respect.
The cleaning crew, a small army that was ready to board when ordered, saw us taking pictures and asked for one group photo with the aircraft. That struck me on how important this moment was as these folks see aircraft every single day. Cleaning the interior of planes is a job for them, they have to be there. And yet, it was a particularly special moment for them as well.
I looked at the terminal from that rare point of view, accustomed to seeing the planes through the windows. This time, however, I was now seeing the passengers pile up against the glass to observe the aircraft as if the A380 was a celebrity or a visiting dignitary gracing the airport with its presence.
Once the cleaning and fuel replenishment was completed, we had a few moments to see the interior. An interesting aspect about this aircraft is that it still keeps the Singapore Airlines cabin layout 12 first class suites, 60 business and 399 economy seats for a flight load of 318 passengers inbound and 200 that were taking the return leg offering plenty of room to stretch out.
Not even spending the evening, the A380 was gone from Buenos Aires almost as quickly as it arrived. At approximately 3:00 a.m., the aircraft, registered as 9H-MIP, took off for Venezuela, completing the first revenue flight of the A380 in Argentina.
This this was not the first time of the type in the country, as the A380 visited as part of Airbus tours debuting in 2007 and repeated in 2012, but this time was special. It didn't matter the hour, the temperature, the wind or the fact that I saw this very same aircraft in 2018 at Farnborough. It was here, at home. And we were shivering.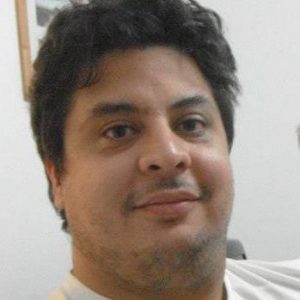 Since a little kid, Pablo set his passions in order: aviation, soccer, and everything else. He has traveled to various destinations throughout South America, Asia, and Europe.

Technology and systems expert, occasional spotter, not-so-dynamic midfielder, blogger, husband, father of three cats; he believes that Latin America's aviation industry past, present, and future offer a lot of stories to be told.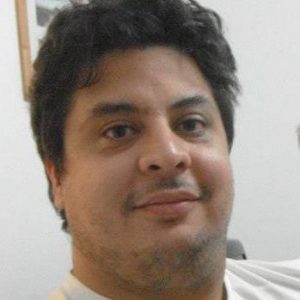 Latest posts by Pablo Diaz (see all)