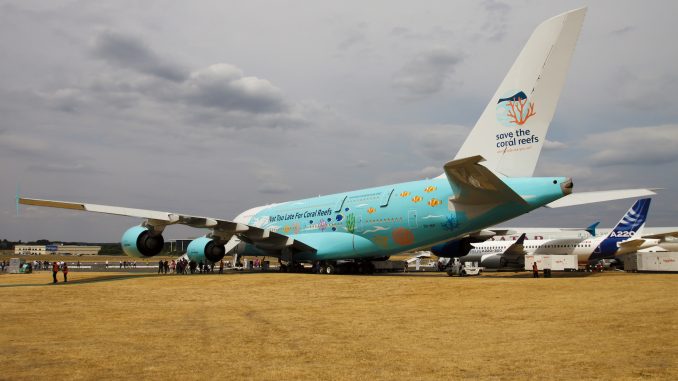 While Boeing and Embraer have clearly stolen the show regarding orders, Airbus was determined to close Farnborough with a bang. After frantic negotiations, the European consortium was able to close an order from VietJet for 50 additional A321s, Air Asia's 34 additional A330neo aircraft and the presentation of the first second-hand A380.
Gathered at a small terrace outside the Airbus chalet, a group of journalists awaited the arrival of the majestic airplane. Soon enough, the A380 in its new eco-friendly livery showed itself in the approach line-up and landed on Farnborough's runway.
A few minutes after setting the plane on its parking spot, a group of executives got down and headed to Airbus chalet, where a press conference was set to begin.
The question was in the air and Paulo Mirpuri, HiFly's CEO, was quick enough to address it: Is there a market for wet-leasing an A380? "Absolutely. We have received hundreds of requests, and we'll be announcing the first contract in the upcoming days," he said.
"There are many A380 operators who request extra capacity to face maintenance or overhaul schedules, carriers with capacity needs for peak times when its own fleet cannot cover the demand and ad-hoc special charters. While a contract for an aircraft of this type is normally set in an 8-10 year term, our market segment contract requests vary from one day to two years," he concluded.
Airbus' Eric Schulz added on the matter: " We see healthy demand for second-hand A380s. It is just a matter of time. A wet-lease operation is particularly of interest for Airbus because it will allow different airlines to get the first-hand experience with the type, which can boost the long-awaited and much needed second life of the A380."
Currently, HiFly's all-Airbus fleet is consisting of one A321, six A340-300s, one A340-500, four A330-200s, one A330-300 and this A380. Mirpuri confirmed that a second A380 is on its way and the possibility for additional aircraft is open.
After the press event, journalists were invited to board the A380, formerly a Singapore Airlines aircraft registered as 9V-SKC, which now bears the 9H-MIP registration. Besides the new livery, the layout is the same as Singapore's: 471 passengers in four classes.
The general look for the interiors is a bit outdated, as one would expect in an airplane that hasn't been renewed in ten years. Despite that, the aircraft is comfortable in all four classes and conserves the pitch and overall space that was a signature part of those years.
While two of the previous retired A380s are set to be scrapped after no significant advance was made to add them to any fleet, including HiFly, it is expected that the next aircraft will find a new house to continue flying for at least another twenty years.
It will depend on how this experience goes for those old superjumbos and eventually for the entire global fleet to know if there is a second life for them, as airport congestion, among other factors, loom on the horizon.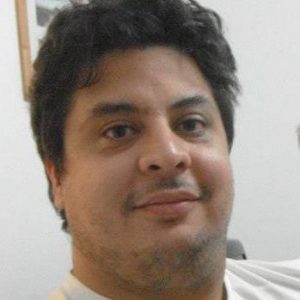 Since a little kid, Pablo set his passions in order: aviation, soccer, and everything else. He has traveled to various destinations throughout South America, Asia, and Europe.

Technology and systems expert, occasional spotter, not-so-dynamic midfielder, blogger, husband, father of three cats; he believes that Latin America's aviation industry past, present, and future offer a lot of stories to be told.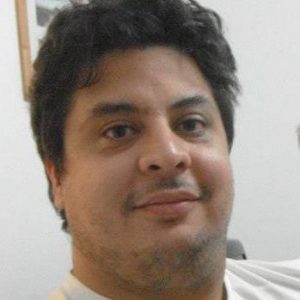 Latest posts by Pablo Diaz (see all)